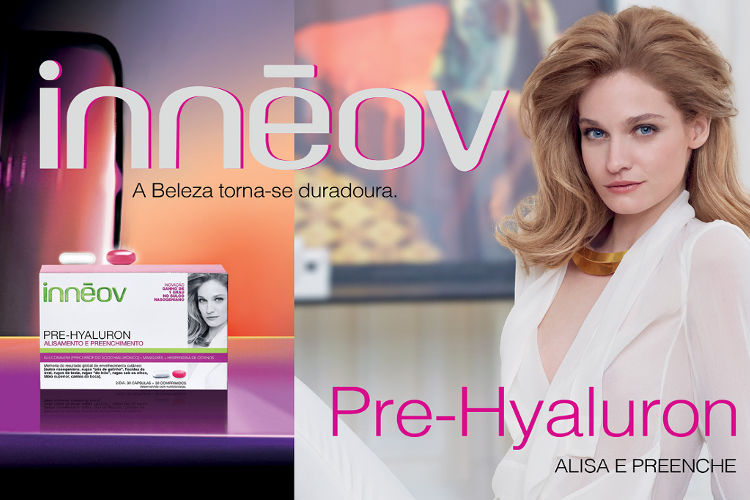 O Ácido Hialurónico desempenha um papel fundamental na pele. Devido à sua elevada capacidade de absorção de água nos tecidos, atua como uma esponja, contribuindo para manter os níveis de hidratação normais da pele, mantendo-a preenchida e sem rugas.

Com o envelhecimento, os níveis de Ácido Hialurónico decrescem significativamente. Para preservar o aspeto jovem, torna-se essencial estimular a síntese de Ácido Hialurónico. Atingir este objetivo revelou-se um verdadeiro desafio científico.
DESAFIO CIENTÍFICO
PROLONGAR A PERMANÊNCIA DE UM DOS ELEMENTOS FUNDAMENTAIS PARA A JUVENTUDE DA PELE, O ÁCIDO HIALURÓNICO.

•

REPOR A PERDA DE ÁCIDO HIALURÓNICO, QUE É DEGRADADO AO LONGO DA VIDA.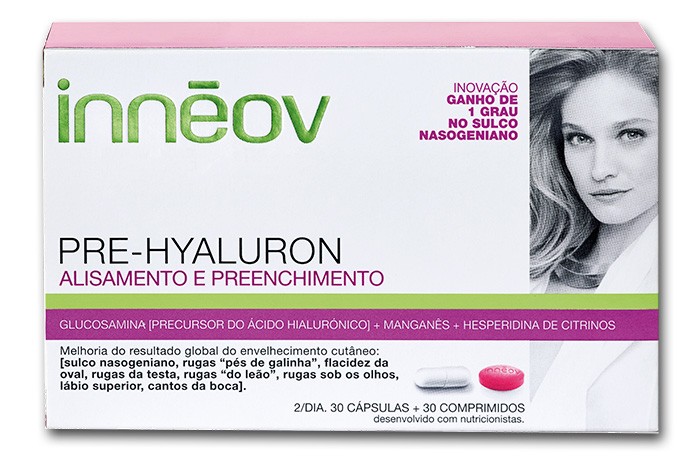 ESTRATÉGIA NUTRICOSMÉTICA
O INNÉOV PRE-HYALURON É UM SUPLEMENTO ALIMENTAR QUE AO ATUAR NO INTERIOR DO ORGANISMO, AJUDA-O A ESTIMULAR A SUA PRÓPRIA PRODUÇÃO DE ÁCIDO HIALURÓNICO.
De modo a poder demonstrar que o Innéov Pre-Hyaluron corresponde às expetativas das mulheres no que respeita à beleza, a Innéov conduziu um ensaio duplamente cego contra placebo.

Após 4 meses de suplementação, os especialistas observaram 2 resultados importantes:
1) Melhoria significativa na escala global de envelhecimento para o grupo Innéov versus grupo placebo;
2) Melhoria de 1 grau no sulco nasogeniano (escala de 6 pontos).

FUNCIONAMENTO DA CAMPANHA
No arranque da campanha, cada youzzer™ recebeu um kit Innéov/youzz™ gratuito, com os seguintes conteúdos para informação e experimentação:
• 1 kit para um 1 mês de suplementação de Innéov Pre-Hyaluron;
• 10 vales de desconto na compra de 1 embalagem de Innéov Pre-Hyaluron para partilhar com todas as amigas;
• 1 bloco de questionários para amigos para registar a opinião de todos aqueles a quem se ofereceu os vales de desconto.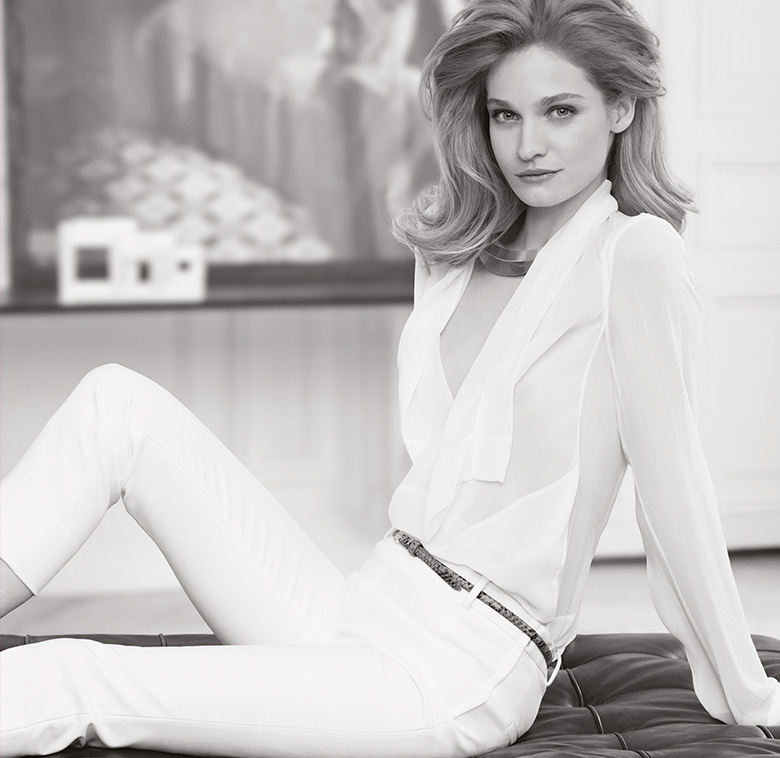 PARTILHA
A EXPERIÊNCIA

Sabes que gostamos muito de partilhas online, por isso mesmo, não deixes de fazer as tuas partilhas em Facebook, Instagram, blog ou qualquer outro meio. Não te esqueças de as definir como públicas, nos casos em que for preciso, para que toda a gente possa conhecer a tua experiência. E claro, usa sempre as #youzzInneov e #youzz.

Poderás acompanhar e conhecer as publicações de todos os youzzers™ na galeria de campanha. Para teres a certeza que a tua publicação figura na galeria usa os WOM Reports Online disponíveis no menu As minhas ações.

Change location
Select your country from the list bellow
and you'll be redirected to the matching youzz page.