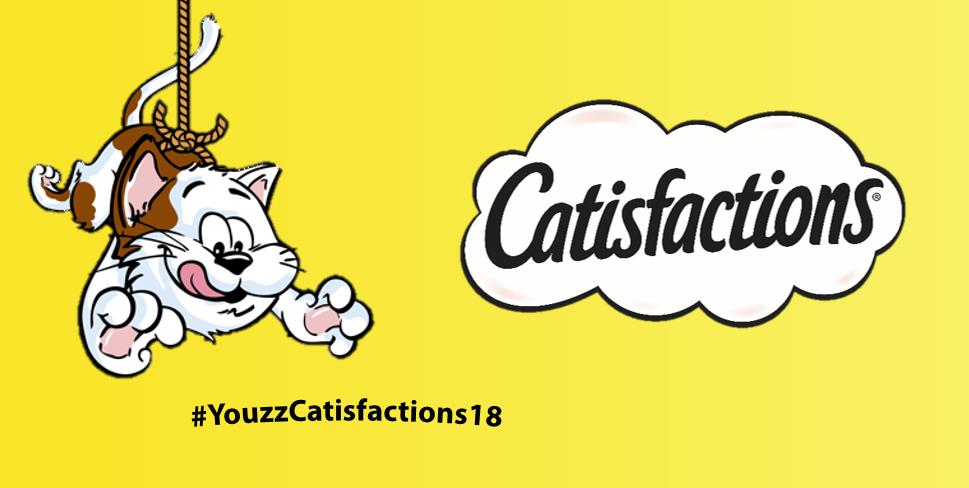 En esta campaña 1.000 gatitos fueron seleccionados para probar la nueva receta de los snacks de pollo Catisfactions: más crujientes , con un 15% más de crema y un 30% más de proteína.

#SnackCatisfactions

#YouzzCatisfactions18

#Catisfactions


puntuación media del producto

A por ellos!!! Encantadísimos, los snacks son fantásticos, mi gatete todas las tardes viene a por su premio diario, juega, se divierte y comparte muchísimo, gracias al producto ha dejado de ser tan arisco, se ve más feliz, ambos estamos muy contentos porque disfrutamos el uno con el otro. lo mejor de todo es que le aporta cereales, vitaminas, minerales y con muy pocas calorías. Así que os recomiendo mucho estos snacks, son de gran calidad, su sabor le encanta, mi gatete ha probado los de pollo, salmón, buey y queso, y no le ha hecho ascos a niguno de ellos, si no todo lo contrario, son lo más!
MARÍA ALEJANDRA MARTÍNEZ TORREALBA
La vuelven loca! Lisa está encantada con Catisfactions, se vuelve loca cuando escucha el ruidito de la bolsa y viene corriendo a buscar su premio, tanto es así, que cuando sale a dar un paseo a la calle y ya es hora de recogerse en casa, la llamamos con Catisfactions y viene corriendo, prefiere su golosina a seguir paseando, lo cual está genial, pues ya sabemos las preocupaciones que surgen cuando no regresan temprano a casa. En resumen, estamos igual de contentas tanto Lisa como yo, es un producto genial y , además de gustarles mucho, da tranquilidad pues los cuida.
BELÉN SANTOS DÍAZ
Ganadores del concurso de fotos



¡Síguenos en nuestras redes sociales!
Change location
Select your country from the list bellow
and you'll be redirected to the matching youzz page.