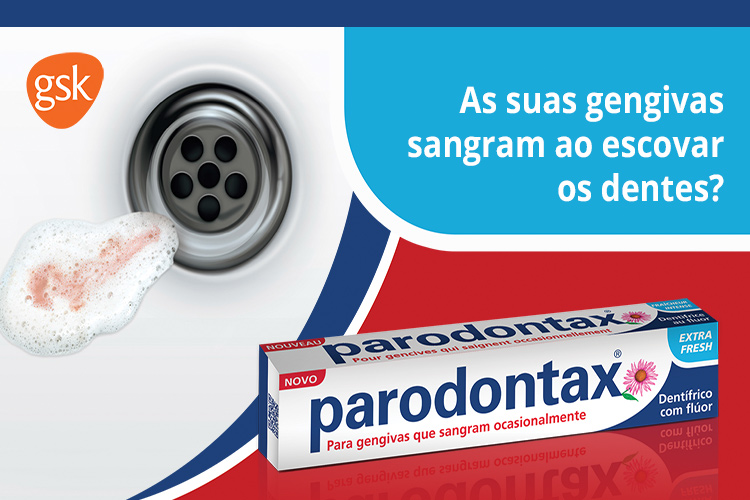 Dispositivo médico. Leia cuidadosamente e rotulagem e as instruções de utilização. Não recomendado para crianças com menos de 12 anos, salvo recomendação do dentista. Caso ocorra irritação descontinue a utilização das pasta. CHPT/CHPDX/0015/16-Abril.
AS TUAS GENGIVAS SANGRAM AO ESCOVAR OS DENTES?



O sangramento das gengivas ao escovar os dentes pode ser um sinal de acumulação de placa bacteriana.

Parodontax® é uma pasta dentífrica de uso diário. A sua formúla única com sais minerais e 6 extratos de plantas naturais proporciona uma sensação de limpeza e frescura, ajudando a eliminar uma maior quantidade de placa bacteriana e, assim, a combater o sangramento gengival.

SABIAS QUE O SANGRAMENTO DAS GENGIVAS PODE CAUSAR PERDA DE DENTES?



FUNCIONAMENTO DA CAMPANHA
No arranque da campanha, cada youzzer™ recebeu um kit Parodontax®/youzz™ gratuito, com os seguintes conteúdos para informação e experimentação:
1 embalagem de Parodontax® Extra Fresh, para desafio 14 dias;
1 escova de dentes Parodontax®;

1 folheto desafio 14 dias;

12 amostras de Parodontax® Extra Fresh;
12 folhetos Parodontax®; Extra Fresh;

1 guia global de campanha, com informações sobre o produto, campanha, o que fazer e como espalhar a palavra;

1 bloco de questionários para registar a opinião de todos os amigos a quem deu as amostras e falou de Parodontax®.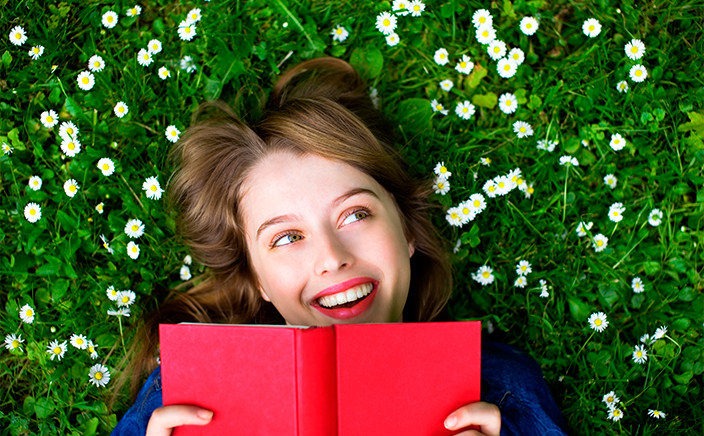 PASSATEMPO FOTOGRÁFICO
Premiámos os youzzers™ com as fotografias Parodontax® mais originais.

Para estar entre os vencedores apenas será preciso tirar fotografias que traduzam os resultados de Parodontax® e fazer o upload para a galeria de campanha.

No final da campanha, um júri GSK Consumer Healthcare premiou as 3 fotografias mais criativas de entre as 10 mais votadas!

Parabéns aos vencedores deste passatempo: Patrícia Monteiro, Fátima Penedo e Dina Sousa!
PARTILHA A EXPERIÊNCIA

Mas não é só, sabes que gostamos muito de partilhas online, por isso mesmo, vamos premiá-las.

Não deixes de fazer as tuas partilhas em Facebook, Instagram, blog ou qualquer outro meio. Não te esqueças de as definir como públicas, nos casos em que for preciso, para que toda a gente possa conhecer a tua experiência. E claro, usa sempre as #Parodontax e #youzz.

Poderás acompanhar e conhecer as publicações de todos os youzzers™ na galeria de campanha. Para teres a certeza que a tua publicação figura na galeria usa os WOM Reports Online disponíveis, para os participantes, no menu As minhas ações .

As três melhores, serão escolhidas e premiadas pela GSK Consumer Healthcare!
Change location
Select your country from the list bellow
and you'll be redirected to the matching youzz page.