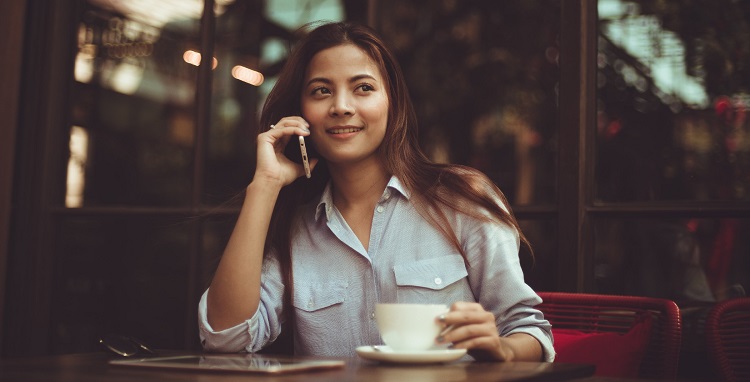 SAMSUNG Galaxy S7
A comunidade youzz™ teve a oportunidade de conhecer o novo SAMSUNG Galaxy S7 num evento único! O evento teve lugar no dia 11 de Março entre 12h às 16h, no Colombo, NorteShopping, Fórum Algarve e Fórum Coimbra. Entra e sabe como tudo aconteceu.
Mostrar mais
A COMUNIDADE YOUZZ™ CONHECEU O NOVO
Galaxy S7
E TEVE A OPORTUNIDADE DE GANHAR PRÉMIOS
SAMSUNG
*Sabe mais informações e como os youzzers™ participaram abaixo.
O smartphone que veio para mudar a maneira como se partilham experiências e memórias, teve o seu lançamento oficial nas lojas SAMSUNG Experience no dia 11 de Março. Para celebrar este acontecimento, convidámos a comunidade youzz™ a vir conhecer o mais recente membro da família Galaxy.

Os youzzers™ foram calorosamente recebidos nas lojas SAMSUNG Experience do Centro Comercial Colombo, NorteShopping, Fórum Algarve e Fórum Coimbra entre as 12h e as 16h e tiveram a oportunidade de comprovar as vantagens, o design e as funcionalidades inovadores do equipamento.

As reações e o feedback de quem esteve presente no evento não podiam ter sido melhores:

O EVENTO

A VENCEDORA PASSATEMPO YOUZZ™
A youzzer™ Ana Godinho foi a vencedora do Passatempo Foto mais criativa.

Parabéns, Ana! Esperamos que desfrutes ao máximo do teu SAMSUNG Galaxy S7.
OS VENCEDORES NAS LOJAS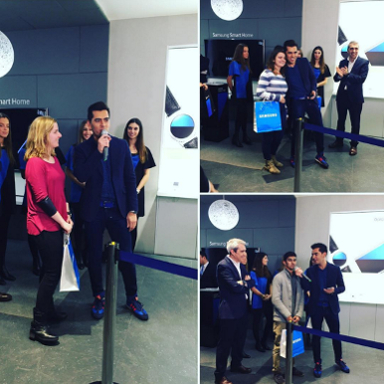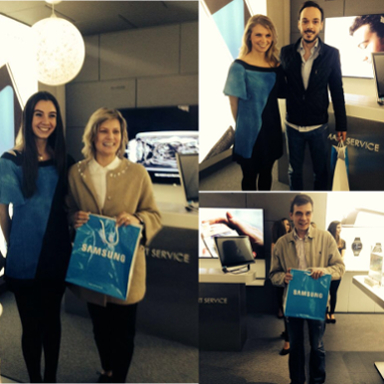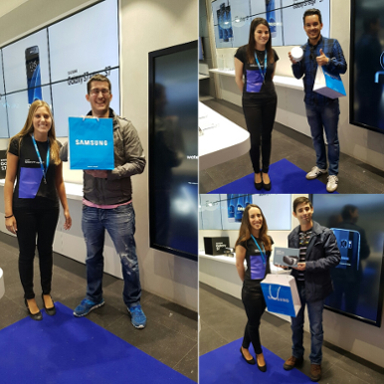 Lisboa
Carolina Pereira, Vanessa Almeida e Darmil Cangi.

Porto
Pedro Gomes Fernandes, Susana tavares e Gustavo Santos

Faro
Fernando André, Mauro Horta e Daniel Charrua.

Coimbra
Diogo oliveira, Magali parreiral e Diogo ludovina.
Se tiveres dúvidas ou questões a colocar, o e-mail membros.portugal@youzz.net está à tua inteira disposição.
Change location
Select your country from the list bellow
and you'll be redirected to the matching youzz page.