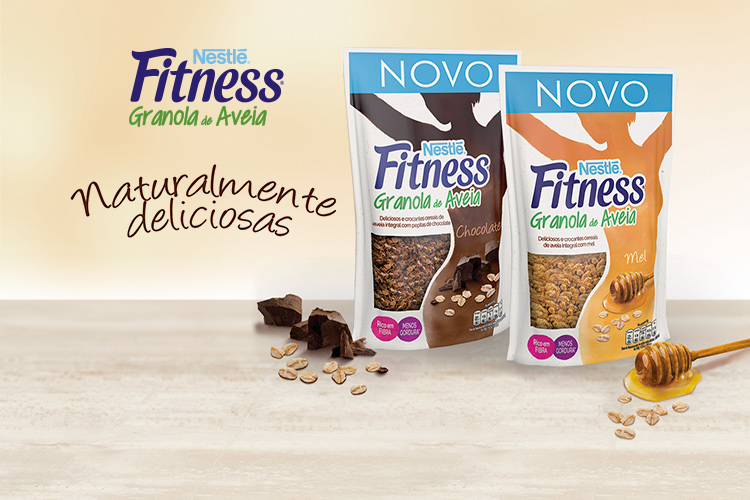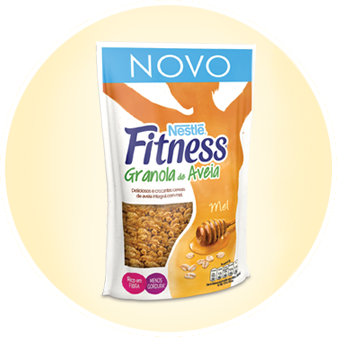 Sabias que os novos FITNESS® Granola de Aveia Mel são feitas com 65% de aveia integral e com um delicioso toque de mel. Começa o teu dia de forma naturalmente deliciosa.

Atreve-te a experimentar!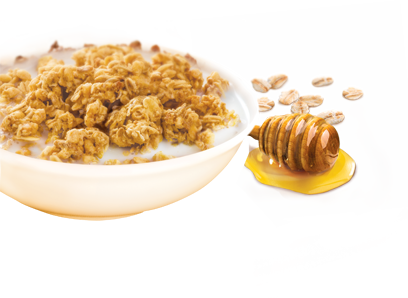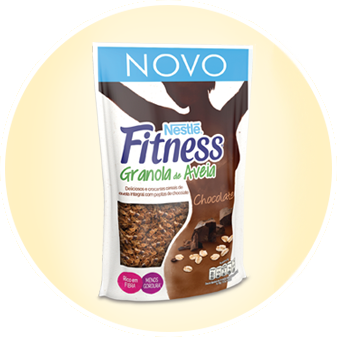 Feitos com 60 % de aveia integral e deliciosas pepitas de chocolate, os Cereais FITNESS® Granola de Aveia Chocolate são uma excelente opção para o teu pequeno-almoço. Rende-te ao prazer do chocolate e começa o dia de forma naturalmente deliciosa.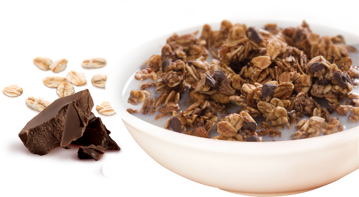 No arranque da campanha, cada youzzer™ recebeu um

kit Fitness Granola de Aveia

gratuito, com os seguintes conteúdos para informação e experimentação:

• 1 unidade de FITNESS Granola de Aveia Mel;
• 1 unidade de FITNESS Granola de Aveia Chocolate;
• 1 guia global de campanha, com informações sobre o produto, campanha, o que fazer e como espalhar a palavra;
• 1 bloco de questionários para que registes a opinião de todos os amigos a quem deste as amostras e falaste sobre o produto.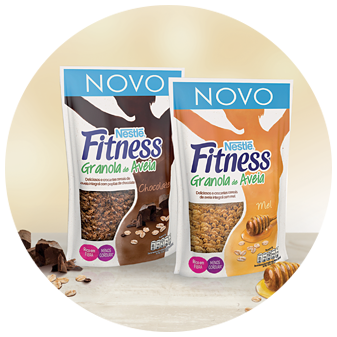 Premiámos os youzzers™ com as fotografias pequeno-almoço Fitness Granola de Aveia mais originais.

No final da campanha, um júri Nestlé e premiou as 3 fotografias mais criativas de entre as 10 mais votadas!

Parabéns, Beatriz Custódio, Almerinda Leitão e Sónia Costa! As vossas fotografias foram as escolhidas, pelo que são as vencedoras do passatempo.
Sabes que gostamos muito de partilhas online, por isso mesmo, não deixes de fazer as tuas partilhas em Facebook, Instagram, blog ou qualquer outro meio. Não te esqueças de as definir como públicas, nos casos em que for preciso, para que toda a gente possa conhecer a tua experiência. E claro, usa sempre as #youzzFitnessGranolaDeAveia e #youzz.

Poderás acompanhar e conhecer as publicações de todos os youzzers™ na galeria de campanha. Para teres a certeza que a tua publicação figura na galeria usa o WOM Reports Online disponíveis no menu As minhas ações.
Change location
Select your country from the list bellow
and you'll be redirected to the matching youzz page.