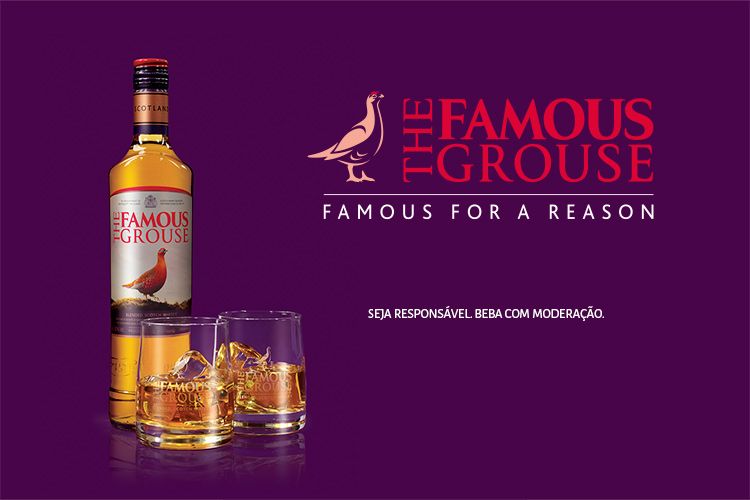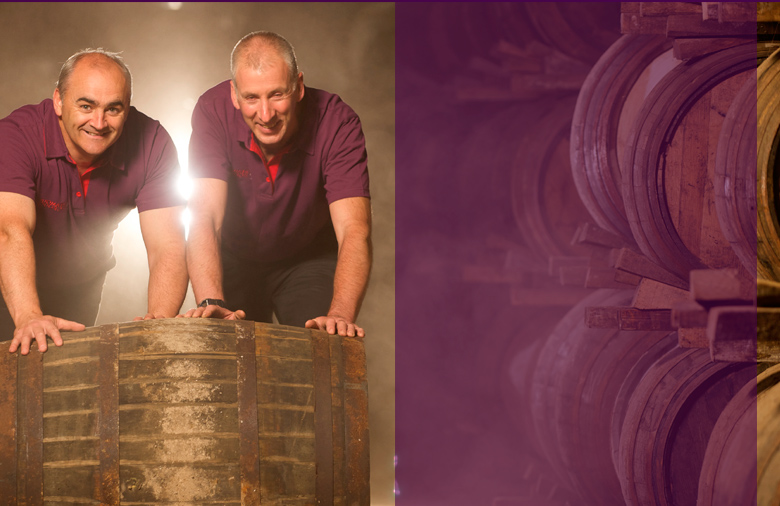 O whisky preferido da Escócia há mais de 30 anos é um blend criado a partir dos melhores whiskies de malte, como The Macallan e Highland Park, combinados com excecionais whiskies de grão, criando um sabor excecionalmente suave.
O resultado é uma cor cheia, brilhante e dourada e um equilibrio perfeito de aromas, com um toque de citrinos que proporciona um final distintamente longo e puro.
Só os melhores ingredientes são suficientemente bons para conferir ao nosso famoso blend a sua distintiva e envolvente suavidade. Reunimos os melhores ingredientes para criar um whisky natural e deixamos que a passagem do tempo lhe imprima o sabor único dos nossos cascos artesanais.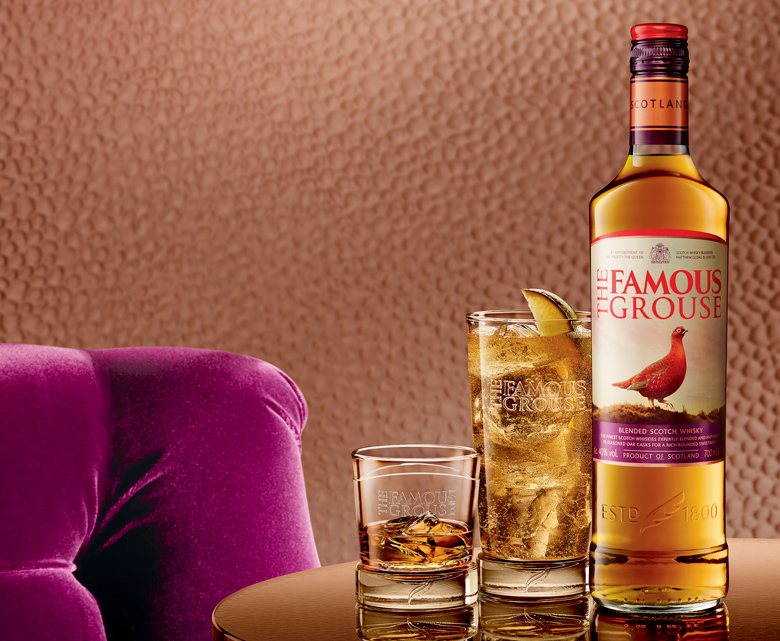 Funcionamento
da Campanha
No arranque da campanha, cada youzzer™ recebe um kit gratuito The Famous Grouse/youzz™, com os seguintes conteúdos para informação e experimentação:

• 1 garrafa The Famous Grouse Finest 70 cl, para experimentação;
• 1 carta de cocktails, com sugestões únicas;
• 6 copos acrílico The Famous Grouse;
• 1 balde e pinça de gelo;
• 20 bases de copos;
• 10 vales de desconto, no valor de 2,50 €;
• 1 guia global de campanha, com informações sobre o produto, campanha, o que fazer e como espalhar a palavra;
• 1 bloco de questionários para que registes a opinião de todos os amigos a quem falaste sobre o produto.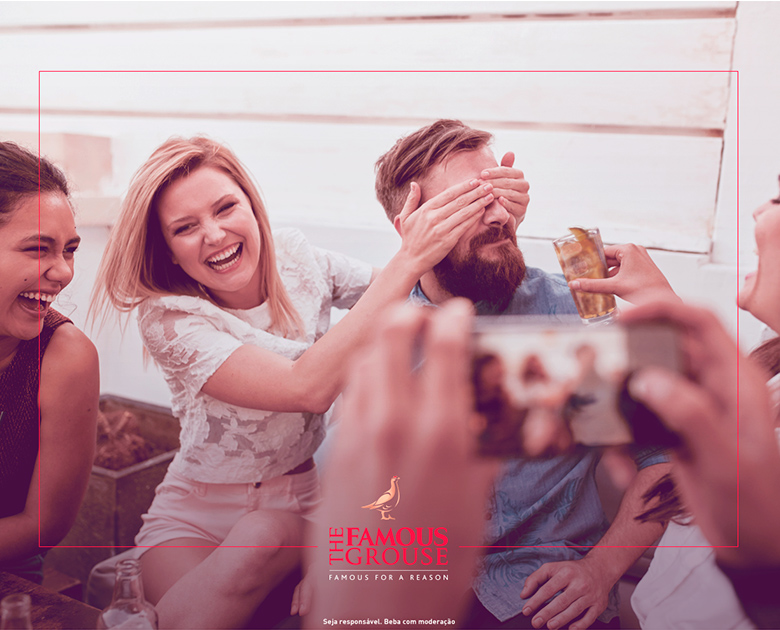 Passatempo
Famous for a Reason
The Famous Grouse acredita que a vida não gira à volta da fama, o objetivo é fazer as coisas corretamente. Se nos concentrarmos em fazer algo da melhor forma a fama seguir-se-á depois. Esta é a filosofia que está no âmago da marca desde a sua fundação em 1800.

A visão do fundador, Matthew Gloag, foi simples: criar o melhor blended whisky. Ao longo do tempo a sua popularidade cresceu tanto que ele alterou o nome da sua criação de "The Grouse" para "The Famous Grouse".

QUisemos saber dos teus amigos qual tem os melhores motivos para ser famoso. Fazeram um brinde com um dos cocktails The Famous Grouse e partilharam connosco a fotografia.

Um júri TFG vai analisou as 10 fotografias mais votadas e as 3 melhores ganharam um passe duplo para um espetáculo à escolha no The Famous Fest 2016 que se realizará em Setembro, em Lisboa.

Parabéns Ariana Nunes, Cátia Santos e Jorge Sequeira!
Change location
Select your country from the list bellow
and you'll be redirected to the matching youzz page.