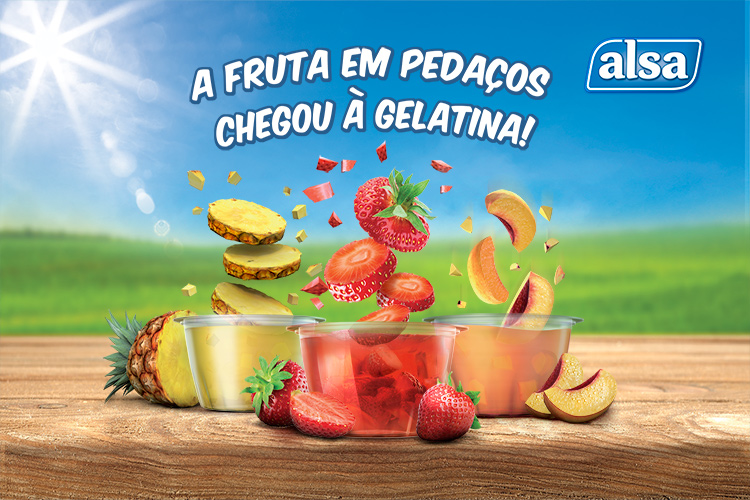 As novas gelatinas Alsa, com verdadeiros pedaços de futa, são um snack delicioso, saudável e prático para toda a família.
Por não necessitarem de frio, as Gelatinas Alsa com Pedaços de Fruta, são ideais para transportar e comer em qualquer lugar.
Os três novos sabores, morango, ananás e pêssego prometem satisfazer as delícias de todos.
Cada youzzer™ selecionado recebeu um kit Alsa/youzz™ que incluiu:

- 1 guia de campanha digital;
- 1 carta de boas-vindas;
- 1 embalagem de 4 unidades de cada um dos sabores das Gelatinas Alsa com Pedaços de Fruta para experimentação;
- 1 folheto informativo;
- 30 vales de desconto de 0,35 € para distribuir pelos seus amigos.
Premiámos as youzzers Ana Antunes, Elisabete Mogadouro e Maria Abrantes cujas fotografias Alsa foram consideradas as mais divertidas.

Cada youzzer pôde aproveitar esta oportunidade para experimentar e partilhar com os seus amigos as deliciosas Gelatinas Alsa com Pedaços de Fruta, fazendo o upload das fotografias na Galeria e nas suas redes sociais utilizando os hashtags #youzzalsa e #youzz.

Os melhores conteúdos foram premiados no final da campanha!

Change location
Select your country from the list bellow
and you'll be redirected to the matching youzz page.