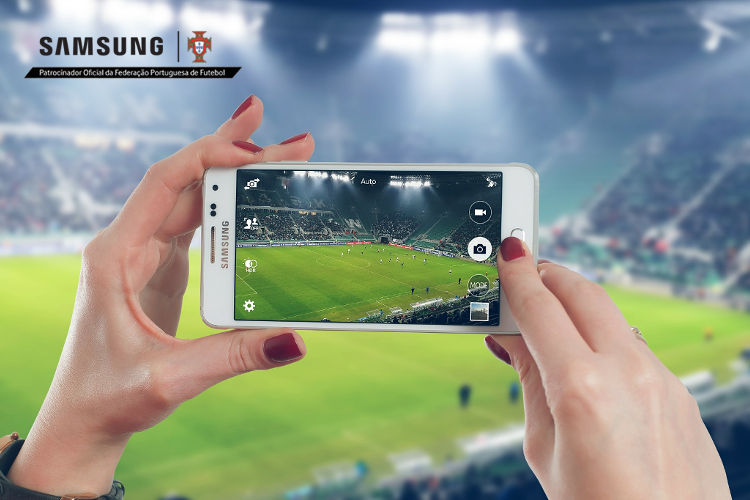 Mostra o teu apoio à Selecção!


A Samsung e a youzz juntaram-se novamente para a apoiar a Seleção Nacional.

Os youzzers mostraram o seu apoio a Portugal e ganharam 1 bilhete duplo para o jogo Portugal - Gibraltar.

A seleção portuguesa de futebol defrontou Gibraltar no dia 1 de Setembro no Porto, Estádio do Bessa, em jogo de preparação para a fase de qualificação para Mundial de 2018.
Os youzzers surpreenderam-nos com a sua participação neste desafio.
No decorrer da campanha, partilharam nas suas redes sociais (Facebook, Twitter e Instagram), mensagens de apoio à selecção. Participaram através de um comentário, uma imagem ou um vídeo.

Os 250 youzzers que partilharam os conteúdos mais criativos foram os vencedores.

Para podermos aceder às partilhas dos youzzers, criámos os hashtags #youzz, #FutebolSolidário e @SamsungPortugal para as publicações nas redes sociais.
*Se tiveres dúvidas ou questões a colocar, o e-mail membros.portugal@youzz.net está à tua inteira disposição.
Change location
Select your country from the list bellow
and you'll be redirected to the matching youzz page.