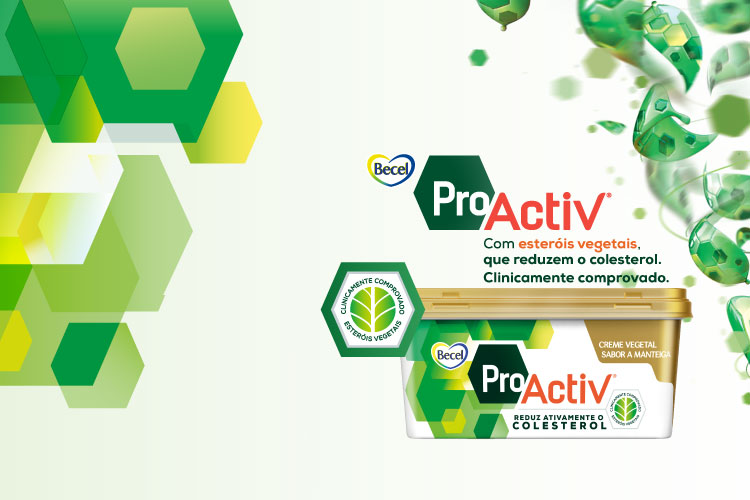 A CAMPANHA CAMINHOU ASSIM...



Fizemos uma importante caminhada no combate ao colesterol. A saúde dos youzzers é sempre muito importante para nós. Foi por isso que, juntamente com Becel ProActiv, selecionámos 400 youzzers de forma a proporcionar momentos saborosos, melhorando hábitos alimentares e construindo o caminho para um coração feliz.
Cada youzzer recebeu duas embalagens de Becel ProActiv Sabor a Manteiga, num saco térmico, Guias do colesterol e vales de desconto para que toda a caminhada fosse apreciada da melhor forma!
Os participantes tiveram oportunidade de partilhar a sua experiência com amigos e familiares, usando os hashtags
#youzzbecel, #youzzportugal, #desafiobecelproactiv e #becelproactiv
O colesterol é uma substância que é produzida naturalmente no teu organismo. Desempenha um papel vital na forma como funcionam as células, mas o excesso de colesterol no sangue é também um dos fatores de risco para o desenvolvimento de doenças cardiovasculares.
Uma das principais causas do colesterol elevado é a ingestão elevada de gorduras saturadas. Uma boa notícia é que com pequenas alterações na tua alimentação podes manter os níveis normais de colesterol ou reduzi-lo se este estiver elevado.

Becel ProActiv Sabor a Manteiga tem um delicioso sabor a manteiga. Ideal para barrar uma fatia de pão ou até mesmo para dar um gosto especial às tuas receitas, como topping em legumes, massas ou arroz. Contém esteróis vegetais que reduzem ativamente o colesterol até 7-10% em apenas 2-3 semanas. Tem menos 80% de gordura saturada que a manteiga.
Com Becel ProActiv, uma alimentação equilibrada e a prática regular de exercício físico encontras o teu caminho para uma vida mais saudável e um coração mais feliz!
Apenas três porções por dia contêm a quantidade ótima a ser consumida de esteróis vegetais, para reduzir ativamente o colesterol.

Uma porção recomendada é o equivalente a 2 colheres de chá.

Contém ómega 3 e gorduras polinsaturadas essenciais.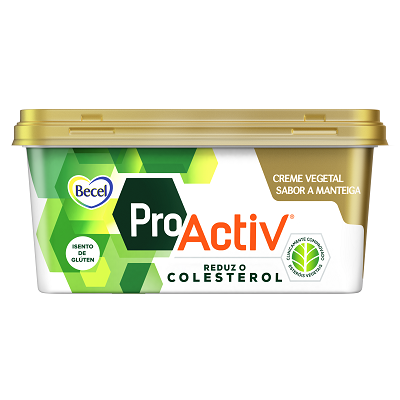 O grande desafio final da campanha era vermos realmente a redução do colesterol antes e depois desta caminhada saudável! Parabéns aos youzzers que nos enviaram o seu comparativo com a evolução da redução de colesterol:
Ana Bela verdasca, Vera Valadeiro, Ana Pais, Carlos Daniel Silva Coluna, Diana Ferreira, Marta Filipa Matias Castanheira Sequeira Silva, Susana Maria Almeida Vieira, Margarida Beja e Mónica Araújo.
Os prémios serão enviados até dia 31 de Agosto de 2017
*Todos os vencedores irão ser previamente contactados. O prémio será enviado para a morada de entrega do perfil pessoal de cada youzzer

Change location
Select your country from the list bellow
and you'll be redirected to the matching youzz page.