A CAMPANHA QUE FAZ FIT COM A TUA BELEZA
...chegou ao fim! OBRIGADA PELA TUA PARTICIPAÇÃO
Biotherm Skin Fitness ajuda a recuperar após a prática de exercício. Durante a atividade física o corpo perde água e minerais essenciais, fazendo com que necessite de hidratação e cuidados. Biotherm Skin Fitness é um conceito de tratamento corporal, especialmente desenhado para mulheres com um ritmo de vida intenso e que praticam desporto. Entre os múltiplos benefícios, tem um efeito tonificante para complementar o teu exercício físico, ao mesmo tempo que desintoxica a pele.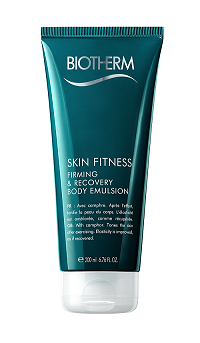 FIRMING & RECOVERY BODY EMULSION
Para depois do exercício. Acelera a recuperação do corpo e refirma.


INSTANT SMOOTHING & MOISTURIZING BODY TREATMENT
O teu hidratante para utilização diária. Deixa a pele suave e macia.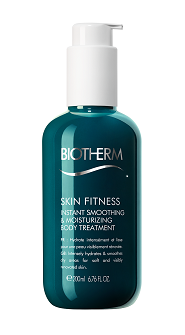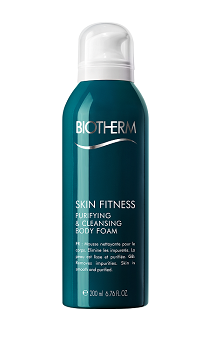 PURIFYING & CLEANSING BODY FOAM
A tua mousse para o duche que purifica e deixa a tua pele limpa.
Biotherm Skin Fitness é a tua solução ideal para depois do treino! Procura todos os teus produtos em Perfumarias e descobre tudo o que Skin Fitness pode fazer pelo teu corpo! Supera a tua beleza!
A CAMPANHA QUE TU MERECESTE
...como funcionou
PARA AS PARTICIPANTES
1 x Firming & Recovery Body Emulsion 200ml

2 x amostras de Instant Smoothing & Moisturizing Body Treatment para testarem e darem a sua opinião!
PARA AS AMIGAS
5 X amostras de Instant Smoothing & Moisturizing Body Treatment
Com código promocional para uma compra online com oferta espetacular :)
O QUE ERA PARA FAZER?
Experimentar Biotherm Skin Fitness!
Partilhar com amigas, dar opinião e mostrar nas redes sociais fotos e vídeos com os

#youzzbiotherm #youzzskinfitness
...

your beauty in action by Biotherm
TENS DÚVIDAS OU QUESTÕES?
FICAMOS À ESPERA DO TEU CONTACTO...
Change location
Select your country from the list bellow
and you'll be redirected to the matching youzz page.