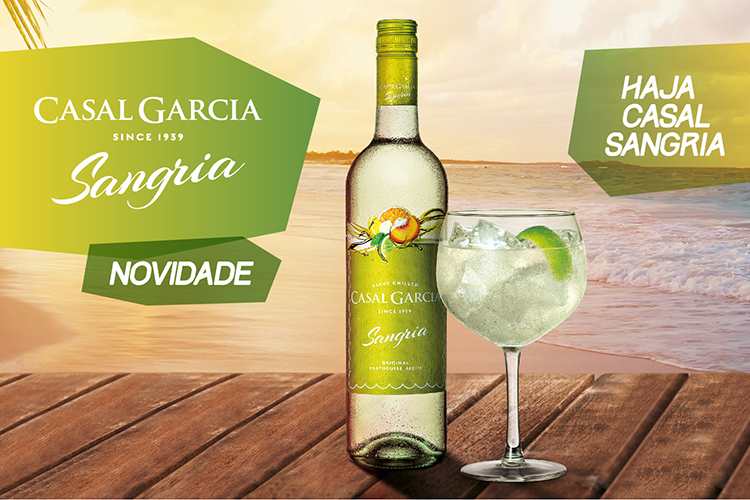 A CAMPANHA CHEGOU AO FIM!
Agradecemos a tua participação! Juntos com CASAL GARCIA SANGRIA BRANCA o verão foi inesquecível!
PARABÉNS AOS VENCEDORES
Desafiámos os nossos youzzers a que brindassem com amigos e com a nova Casal Garcia Sangria Branca, partilhando esses momentos de forma criativa nas suas redes sociais. Parabéns aos que mostraram grande alegria e que partilharam fotografias muito originais:
Catarina Santiago, Cátia Leal e Adriana Matos.
O prémio será enviado até dia 15 de Outubro de 2017*
*Todos os vencedores irão ser previamente contactados. O prémio será enviado para a morada de entrega do perfil pessoal de cada youzzer. Os mesmos terão direito a reclamar o seu prémio até dia 15 de Outubro de 2017. Após essa data não será possível atribuir o prémio.
CASAL GARCIA
SANGRIA BRANCA




A SANGRIA PREMIUM DO TEU

V

ERÃO

.
Casal Garcia Sangria Branca é a bebida ideal para desfrutares de um verão inesquecível!


Refrescante e muito aromática... Com notas cítricas de laranja, limão e lima e com um toque tropical!

Jovem, leve e vibrante, ideal para partilhar.


CASAL GARCIA É EMBAIXADORA DA ALEGRIA EM TODO O MUNDO.

ACOMPANHA

TODOS OS MOMENTOS DE BOA DISPOSIÇÃO E PARTILHAS!
C

asal Garcia Sangria Branca é a bebida para brindar à amizade e pa

rtilhar verdadeiros momentos de descontração e celebração!

Top para viveres histórias repletas de alegria...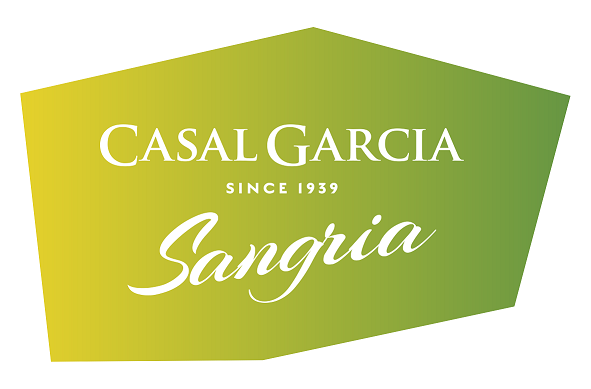 A CAMPANHA DA
SANGRIA BRANCA
CASAL GARCIA SANGRIA BRANCA É O SÍMBOLO DA ALEGRIA ESTE VERÃO. E TU TORNASTE-TE O EMBAIXADOR DA SANGRIA PREMIUM QUE ESTÁ A DAR QUE FALAR!
O QUE ERA PARA FAZER NESTA CAMPANHA?
RECEBER
Os youzzers receberam 2 garrafas de Casal Garcia Sangria Branca para viverem a alegria ao máximo! E ainda vales de desconto para os amigos.
EXPERIMENTAR
Desafios top para os youzzers brindarem e partilharem com os amigos a nova Casal Garcia Sangria Branca. Haja Casal Sangria!
DAR OPINIÃO
Opiniões, fotografias e vídeos com Casal Garcia Sangria Branca nas tuas redes sociais com os hashtags #youzzCasalSangriaBranca #hajacasalsangria
OS MELHORES DA CAMPANHA DA
SANGRIA BRANCA
TUDO PARA UM SUNSET ESPETACULAR OU UM JANTAR ANIMADO ENTRE AMIGOS. ABRIR, SERVIR E IMPRESSIONAR COM CASAL GARCIA SANGRIA BRANCA.

VAMOS OFERECER UM PRÉMIO FINAL CASAL GARCIA A 3 YOUZZERS COM AS FOTOGRAFIAS MAIS ORIGINAIS DA CAMPANHA. ESTA ATENTO À PUBLICAÇÃO DOS VENCEDORES!
um kit com 1 garrafa Casal Garcia Sangria Branca e 1 garrafa Sangria Tinta + 6 copos top
Tinhas que puxar pela tua criatividade e partilhar fotografias nas tuas redes sociais! Quantos mais conteúdos publicados e partilhados mais oportunidades de ganhar um dos prémios finais! Boa sorte.
TENS DÚVIDAS OU QUESTÕES!
ENTÃO FALA CONOSCO!
membros.portugal@youzz.net

Liga-te às redes sociais!
Acompanha as novidades que vamos partilhando.
Change location
Select your country from the list bellow
and you'll be redirected to the matching youzz page.