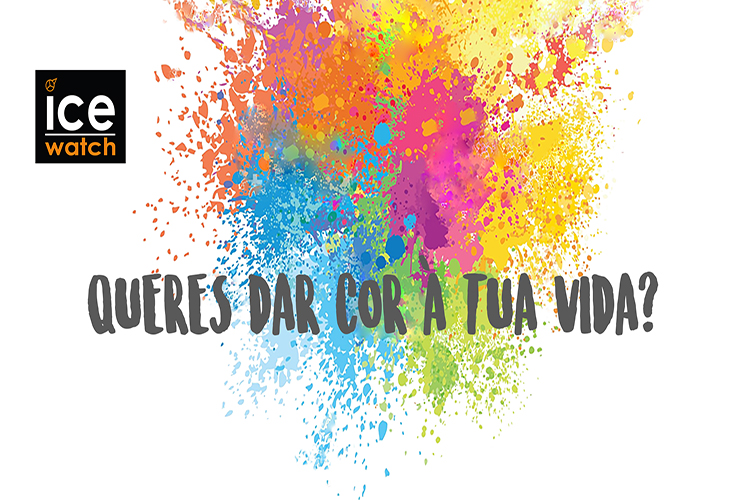 O que aconteceu
Durante 3 meses convidámos membros da comunidade youzz a partilharem a sua forma de estar na vida com os relógios ICE-WATCH
Resultados
Uma tarde de verão com amigos? Um passeio de barco com a tua cara-metade? Um pequeno-almoço naquele spot da moda? You named it!
Vimos fotos das melhores combinações entre estilos de roupa, destinos, locais e momentos com muita cor!
Sempre com os hashtags #icewatch #youzzicewatch #changeyoucan
A ICE-WATCH
A Ice-Watch foi lançada em 2007 na Bélgica e, desde então, cresceu rapidamente para se tornar numa das mais populares marcas do mercado relojoeiro. Relógios de moda com um preço extremamente acessível: esta é a fórmula vencedora que faz com que estes relógios sejam tão apelativos.
Desde os designs que lançam tendências, às caixas e braceletes que estão disponíveis em muitos materiais e estilos diferentes, os relógios Ice-Watch destacam-se pela sua versatilidade, refletida nas diferentes coleções disponíveis. O céu é o limite quando se trata de escolher o teu Ice-Watch.
"Change. You Can" é a filosofia da marca. Com os relógios Ice-Watch, não há dúvida que qualquer pessoa o pode fazer.
Conhece mais sobre a ICE-WATCH aqui
PODES SEMPRE FALAR CONNOSCO


Change location
Select your country from the list bellow
and you'll be redirected to the matching youzz page.