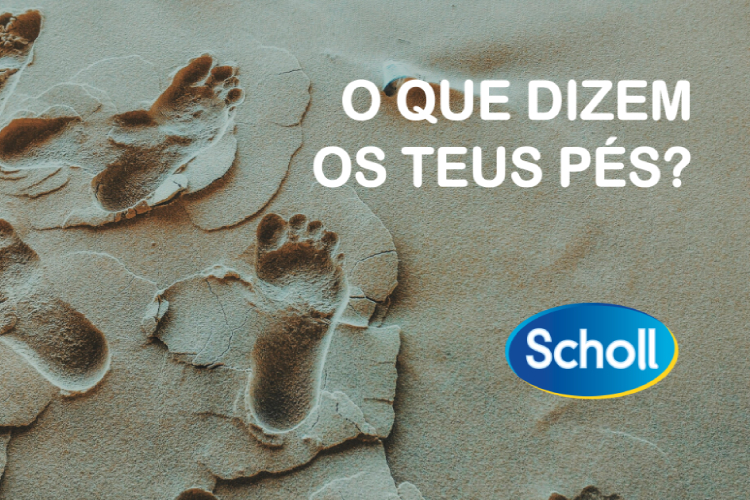 A Campanha que fez os teus pés felizes já terminou
Obrigado pela tua participação!
FELICIDADE EM TODOS OS PASSOS DA VIDA
Todos os teus passos foram super confortáveis
e muito elegantes.

Com Scholl os teus pés estiveram à altura de qualquer desafio.
Os teus pés levam-te a qualquer lado.... No fim de um longo de dia trabalho ou depois de todos os passos de dança é normal sentires cansaço ou até desconforto. Scholl melhora o conforto na utilização dos mais variados sapatos e em qualquer momento do teu dia. As palmilhas Scholl GelActiv foram desenvolvidas para te acompanhar nas diferentes atividades diárias, desde a saída para o trabalho até ao fim daquela noite espetacular. A tecnologia GelActiv absorve os micro choques e ajuda a reduzir a pressão excessiva do caminhar, proporcionando-te todo o conforto e suavidade que precisas para andares sempre nas nuvens com aquela confiança.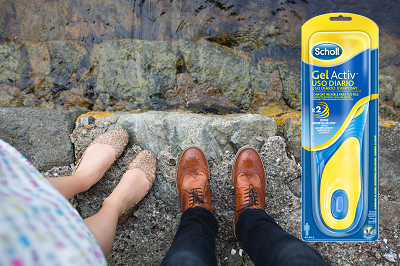 Scholl Gel Activ Uso Diário


As palmilhas Gel Activ Uso Diário vão apoiar-te ao longo de todo o teu dia. Aproveita o conforto e o amortecimento a cada passo e não percas nenhum programa com a tua família ou com os teus amigos. Estas palmilhas vão ser as tuas novas aliadas, todos os dias.

Prolonga o teu conforto diário.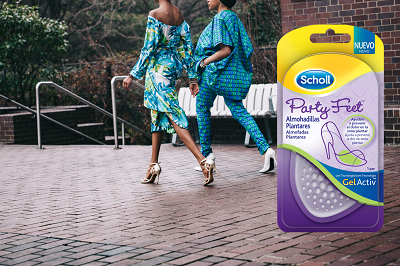 Scholl Party Feet
As almofadas Scholl Party Feet são perfeitas para dar um conforto e proteção extra aos teus pés, exatamente onde eles precisam. Para além de te oferecerem amortecimento local, ajudam a evitar as dores nos pés e adequam-se perfeitamente às zonas de pressão mais comuns. J

á não tens desculpa para faltares a festas e outros eventos.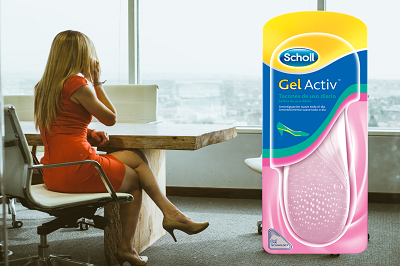 Scholl Gel Activ Senhora


Sabemos que os sapatos com salto são super elegantes mas às vezes tão desconfortáveis... contudo deixá-los no armário não são a solução. As palmilhas Gel Activ para senhora são perfeitas para todos os teus tipos de sapatos. Sejam eles abertos, muito ou pouco altos, existe uma palmilha indicada para cada um deles.

V

ais estar sempre à altura do teu dia.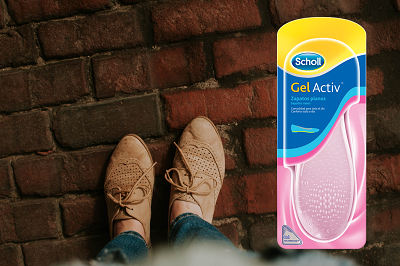 Scholl Gel Activ Sapatos Rasos
Nem sempre os sapatos rasos significam conforto. As palmilhas Gel Activ Sapatos Rasos são indicadas para todos os sapatos rasos e sabrinas devido ao seu design de amortecimento extra que absorve o choque por baixo do calcanhar. Agora podes aliar estilo e conforto no mesmo outfit! Diz adeus aos pés cansados e doridos.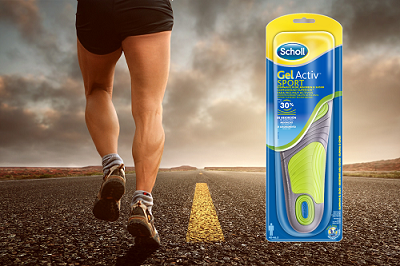 Scholl Gel Activ Sport
Para estares sempre em movimento. Com as tuas novas palmilhas Scholl GelActiv Sport, podes exercitar-te durante mais tempo e ganhar aquela energia extra. Estas palmilhas inovadoras absorvem o impacto e reduzem a pressão sobre as articulações.

As vitórias agora só dependem de ti.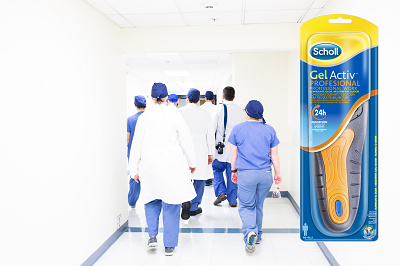 Scholl Gel Activ Professional
Se passas muitas horas em pé ao longo do teu dia de trabalho as palmilhas Scholl GelActiv Professional são as indicadas para ti. Estas palmilhas suavizam o impacto dos pés quando entram em contacto com o chão e oferecem suporte ao longo de todo o dia.

Tudo pelo teu sucesso.
E ainda não acabou...


Scholl oferece-te todo o cuidado para os vários passos do teu dia. Encontra o melhor para os teus pés com Scholl.
O QUE TINHAS A FAZER PELOS TEUS PÉS?
Se foste um dos youzzers selecionados...
Experimenta
Recebeste Scholl e os teus pés agradeceram! Quisemos que nos contasses como Scholl tornou os teus dias mais confortáveis e te acompanhou nas mais diversificadas situações. E tinhas ainda de partilhar com os teus amigos.

Avalia
Os detalhes da tua experiência são muito importantes para nós! Tiveste Questionários disponíveis para nos relatares todos os teus passos com Scholl. Também existiram Questionários para os teus amigos nos contarem tudo.
Partilha
No Blog foram lançados os Desafios. Por cada Desafio tiveste que fazer 2 fotos e/ou vídeos e partilhá-los no teu feed de Facebook e/ou Instagram, sempre de forma pública, com #SchollPortugal #ConfortoScholl #oquedizemosteuspes
Se os teus

pés

tiverem dúvidas:

membros.portugal@youzz.net
Segue-nos nas Redes Sociais:
Change location
Select your country from the list bellow
and you'll be redirected to the matching youzz page.