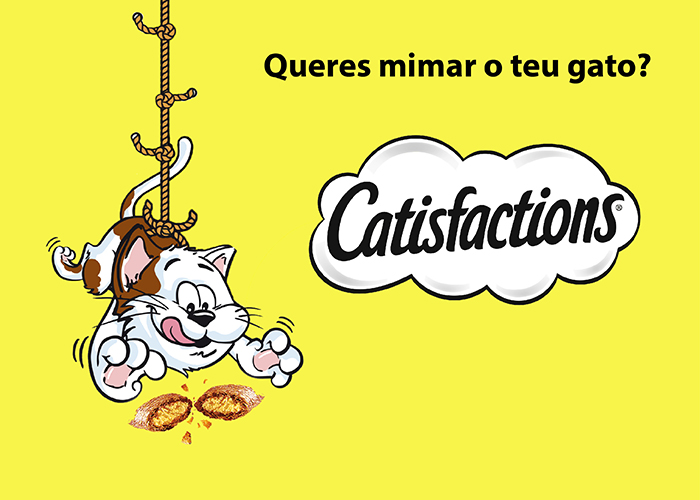 CAMPANHA VÁLIDA ATÉ 11/06/2018
Obrigado pelas tuas partilhas!
A campanha que ajudou a mimar os teus gatinhos já terminou.Aqui ficam os 5 vencedores do prémio final Catisfactions

®




PARABÉNS AOS GRANDES VENCEDORES
Ana Fonseca (Marinha Grande), Carina Figueiredo (Nelas), Carla Silva (Alenquer),

Débora Palma (Vila Nova de Milfontes) e Mariana Gandra Ramos (Gulpilhares)
Os prémios serão enviados até dia 30 de junho de 2018*
*Todos os vencedores irão ser previamente contactados e posteriormente o seu prémio será enviado para a morada de perfil pessoal de cada youzzer. Os mesmos terão direito a reclamar o seu prémio até dia 3O de junho de 2018. Após essa data não será possível atribuir o prémio.
A alimentação do nosso gatinho é fundamental! Mas também é importante saber mimá-lo com o seu snack favorito e saudável.
Para teres a combinação perfeita entre ambas as situações... Catisfactions

®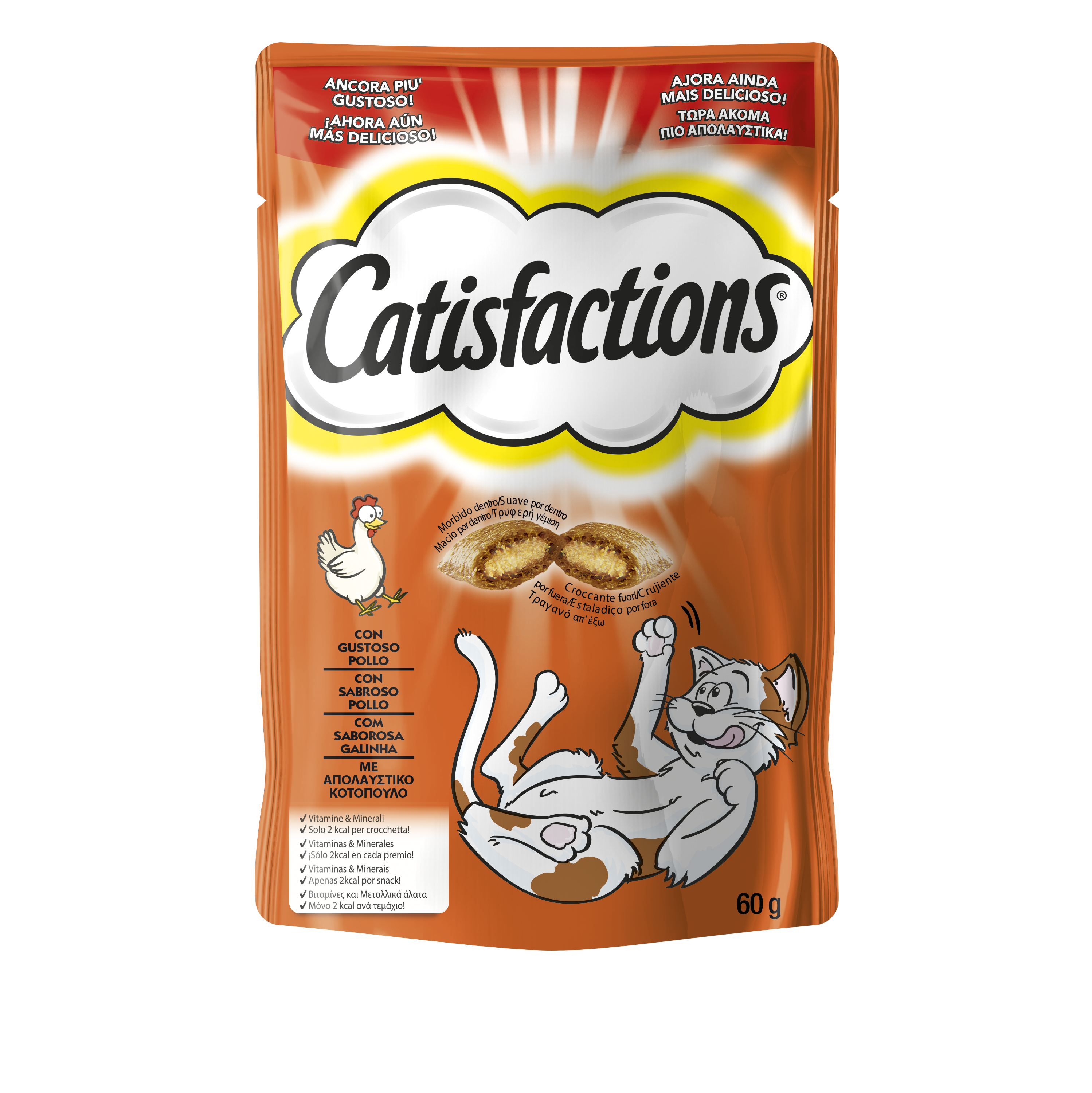 DUPLA TEXTURA
Muito crocante por fora e recheado de uma pasta cremosa por dentro.
AINDA MAIS DELICIOSO
Agora com uma nova receita! Mais 15% de pasta suave e mais 30% de proteína.
BAIXO EM CALORIAS
Apenas 2 calorias por cada peça, para que o teu gato seja super elegante!
EMBALAGEM PRÁTICA
O seu formato é prático e a embalagem é selada, deixando os snacks sempre frescos e apetitosos como no primeiro dia.
O QUE OS YOUZZERS FIZERAM?
EXPERIMENTAR
Receberam Catisfactions® Galinha! Não gastaram tudo de uma vez para que também pudessem partilhar com os amiguinhos do seu gato.
AVALIAR
Queremos sempre saber os detalhes sobre a experiência com o produto. Tinham Questionários disponíveis para nos dizerem tudo. A opinião dos amigos também é importante.
PARTILHAR
No Blog tinham 4 Desafios. Por cada Desafio tinham que fazer 3 fotos e/ou vídeos e partilhar no Facebook e Instagram, de forma pública com os hashtags #GatosCatisfactions #SnackCatisfactions
SE TIVERES DÚVIDAS:
membros.portugal@youzz.net
SEGUE-NOS NAS REDES SOCIAIS
Change location
Select your country from the list bellow
and you'll be redirected to the matching youzz page.