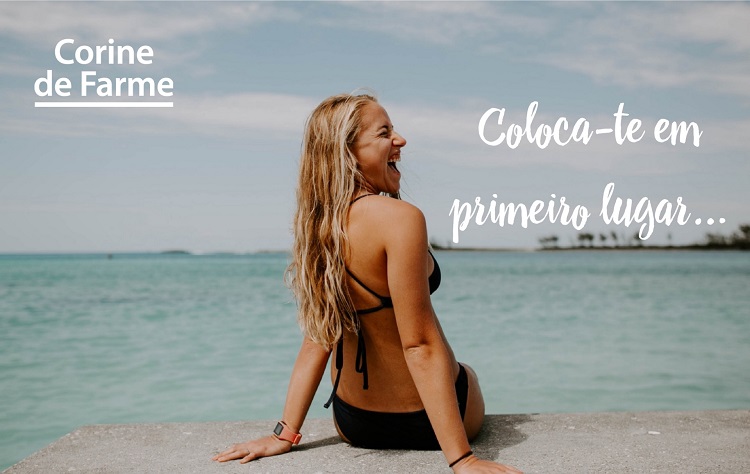 Campanha válida até dia 13/08/2018
Obrigado pela tua participação!
A campanha que foi um sucesso com Corine de Farme.
A proteção da nossa zona íntima é fundamental
Os produtos Corine de Farme são especialmente desenvolvidos para cuidar da zona íntima feminina, protegendo o seu pH original.
Através do seu uso diário, previnem irritações e outros desconfortos, proporcionando conforto e bem-estar ao longo de todo o dia.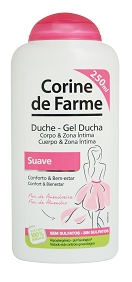 Gel Duche Corpo & Zona Íntima Suave
Extrato 100% natural
Enriquecidas com Flor de Amendoeira
Limpa em suavidade o corpo e a zona íntima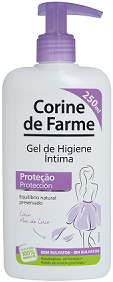 Gel de Higiene Íntima Proteção


Extrato 100% natural
Enriquecido com Flor de Lírio
Protege a zona íntima de desconfortos ocasionais
Enriquecido com prebiótico e ácido lático
Reforça as defesas naturais da zona íntima


Mantém o equilíbrio da zona íntima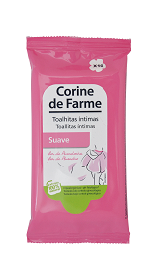 Toalhitas Íntimas Suaves
Extrato 100% natural
Enriquecidas com Flor de Amendoeira e com ácido lático
Limpam em suavidade


Preservam o equilíbrio da zona íntima
O QUE TENS QUE FAZER?
Se foste uma das participantes selecionadas...
Experimenta
Vais receber o teu kit com produtos Corine de Farme que vão ajudar-te na tua higiene íntima diária! Com a sua origem natural e respeito pelo pH da zona íntima, vão ser os aliados do teu dia-a-dia. Não te esqueças de partilhar as amostras com as tuas amigas, elas também merecem!
Avalia
Queremos saber tudo sobre a tua experiência com os produtos Corine de Farme por isso, terás disponíveis Questionários para nos contares todos os detalhes. Também queremos saber a opinião das tuas amigas. Para além disso, terás que avaliar os produtos através de uma Review no Blog.
Partilha
Vão ser lançados Desafios no Blog, por cada Desafio terás que partilhar 2 fotos e/ou vídeos, no teu feed de Facebook e/ou Instagram, em modo público. Cria ainda A Tua Frase Corine de Farme, e conta-nos como foi a tua experiência. Não te esqueças de usar sempre #EuCuidoDiariamente

Se tiveres alguma dúvida, contacta-nos!


membros.portugal@youzz.net
Segue a youzz nas redes sociais
Change location
Select your country from the list bellow
and you'll be redirected to the matching youzz page.