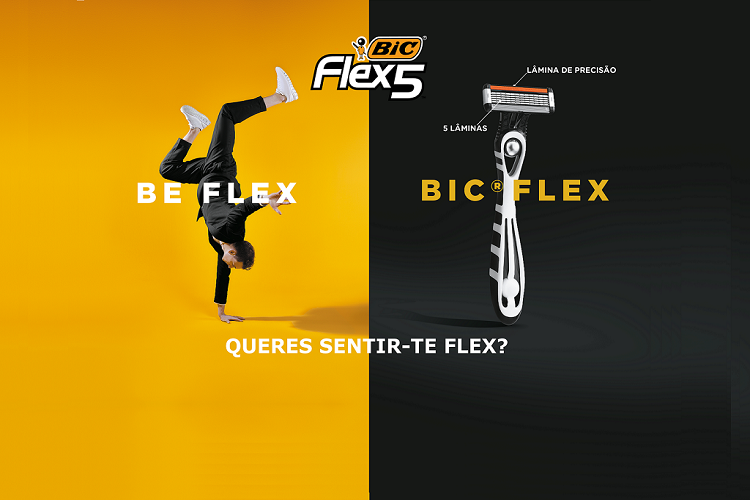 A campanha BIC®

Flex 5

TM
chegou ao fim!
OBRIGADO POR TODAS AS PARTILHAS COM #BeFlexPT #BICFlex
Apresentamos a nova
BIC
®
FLEX 5
TM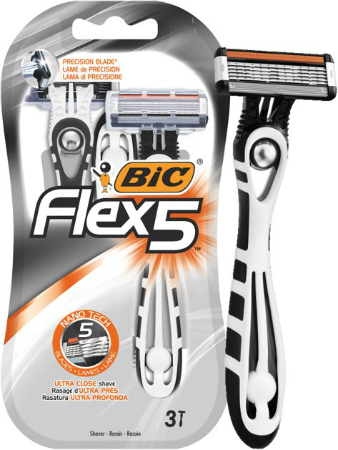 5 lâminas NANO-TECH, que se ajustam aos contornos do rosto para um barbear super apurado.
1 lâmina de precisão para chegar às zonas mais complicadas.
Cabeça oscilante monodirecional, que se ajusta perfeitamente ao rosto para um barbear mais fácil e completo.
Banda lubrificante com Aloe Vera e Vitamina E, para uma sensação de grande suavidade.
Cabo de borracha para maior comodidade e segurança, mesmo com as mãos molhadas.
Esfera de metal equilibradora, acrescenta peso para aumentar o controlo.
BIC
®
Flex 5
TM
para um barbear super apurado e ultra prático!
PARA O BARBEAR MAIS APURADO DEVES...
EXPERIMENTAR
Os participantes recebem 1 embalagem com 3 máquinas BIC® Flex 5TM e para os amigos e familiares embalagens com uma máquina! A melhor experiência de sempre ao fazer a barba.
AVALIAR
Queremos saber todas as opiniões sobre BIC® Flex 5TM . Há questionários disponíveis no menu "Ações" do perfil de youzzer para que nos descrevam a sua experiência e a dos amigos.
PARTILHAR
Os desafios vão ser lançados no Blog. O objetivo é partilhares todos os conteúdos, fotografias e/ou vídeos, no feed do teu Instagram, de forma pública, com os hashtags #BeFlexPT #BICFlex
Envia-nos um e-mail:
membros.portugal@youzz.net
Já segues a youzz nas redes sociais?
Change location
Select your country from the list bellow
and you'll be redirected to the matching youzz page.