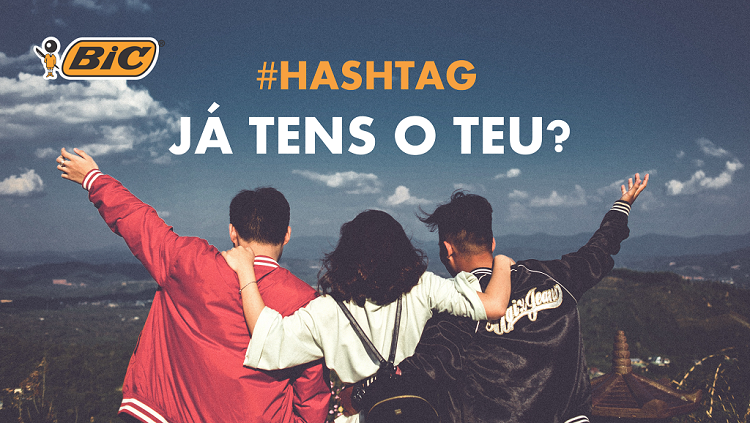 OBRIGADO PELA TUA PARTICIPAÇÃO!
AGRADECEMOS TODAS AS PARTILHAS COM #ChamasBIC
MUITOS PARABÉNS AOS VENCEDORES

Nádia Dias (Coimbra) - produtos BIC + isqueiros personalizados com
hashtag
Paula Marisa Pinto (Figueira da Foz) - produtos BIC

Sónia Azevedo (Caldas da Rainha) - produtos BIC
Os prémios serão enviados até ao dia 30 de novembro de 2018.*
*Todos os vencedores irão ser previamente contactados e posteriormente o seu prémio será enviado para a morada de perfil pessoal de cada youzzer. Os mesmos terão direito a reclamar o seu prémio até dia 09 de novembro de 2018. Após essa data não será possível atribuir o prémio.


Apresentamos-te a nova coleção de isqueiros BIC® #HASHTAG

Se tu já perdeste algum isqueiro, alguém o levou por engano ou então se esqueceu de o devolver...
Esta coleção foi feita para ti! A marca de isqueiros mais icónica do mundo lançou uma linha exclusiva pensada em ti, composta por cores chamativas e modelos originais.

Se és um dos selecionados a participar nesta campanha...
EXPERIMENTA
Vais receber uma caixa com isqueiros BIC® para ti e para ofereceres aos teus amigos e familiares. Todos vão querer ficar com os teus isqueiros, partilha connosco as tuas aventuras.
AVALIA
Há Questionários disponíveis para nos contares tudo sobre a tua experiência com os isqueiros mais coloridos e divertidos do ano. Também queremos conhecer a opinião dos teus amigos e familiares.
PARTILHA
Está atento ao Blog onde iremos lançar os Desafios. Por cada Desafio terás que fazer 2 fotos e/ou vídeos e partilhar no feed do teu Instagram e/ou Facebook (essencialmente deverás publicar na tua rede social com maior número de seguidores), de forma pública com #LoveBIC #ChamasBIC
SE TENS ALGUMA DÚVIDA, CONTACTA-NOS ATRAVÉS DO E-MAIL membros.portugal@youzz.net
Segue-nos nas nossas redes sociais
Change location
Select your country from the list bellow
and you'll be redirected to the matching youzz page.