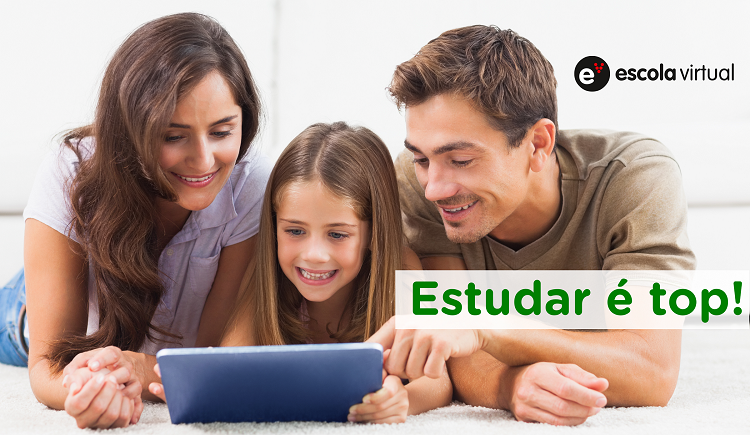 Obrigada pela tua participação na Campanha que ajudou o teu filho e/ou educando a ter as melhores notas do ano!
Fica atento ao teu e-mail para saberes se terás acesso completo e gratuito ao ano letivo 2018/2019!
Este ano vão ser só boas notas!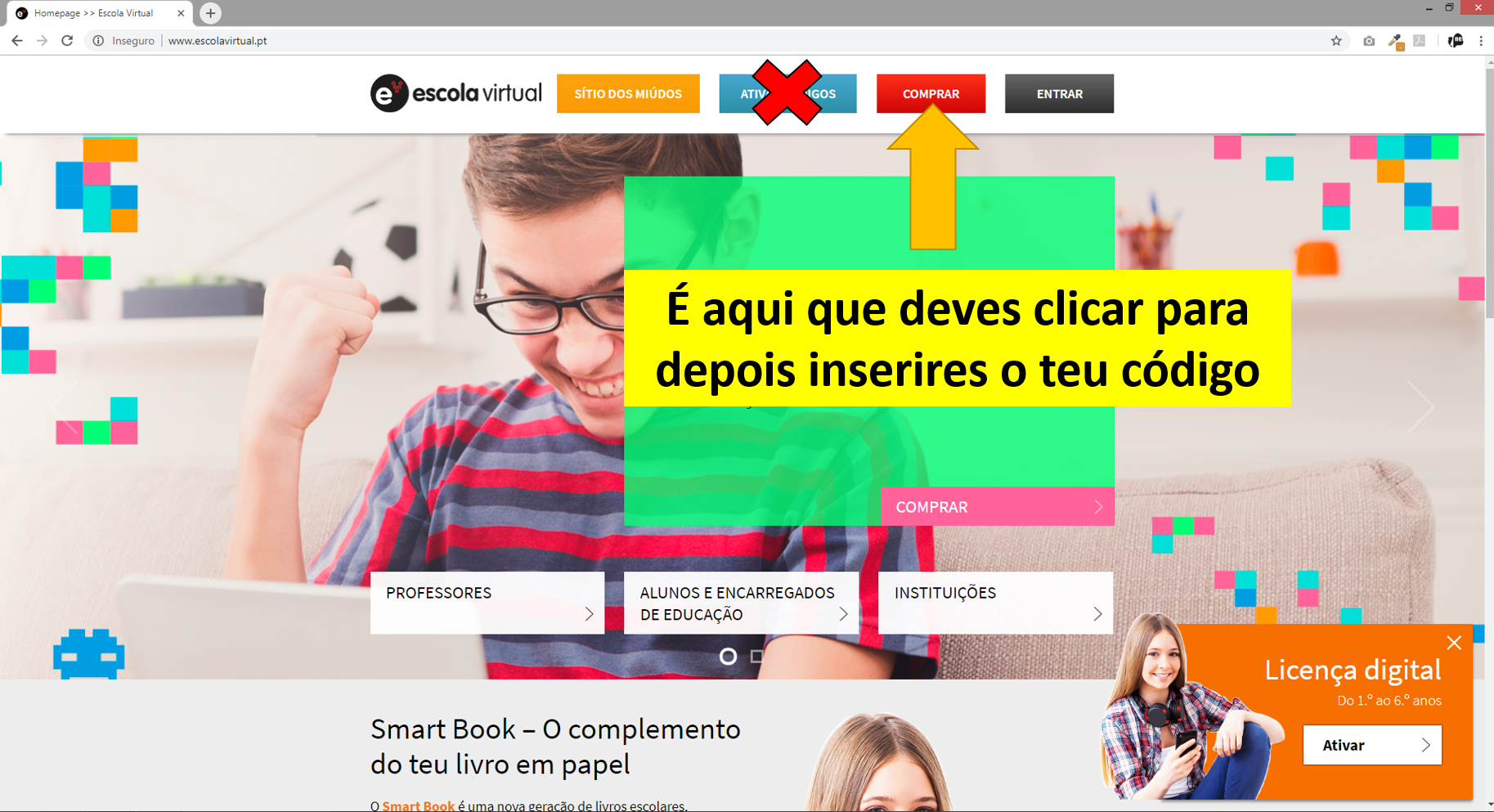 IMPORTANTE
Se és um youzzer a participar...
Para ativares o teu código, deves selecionar a opção "Comprar", conforme descrito na imagem (vê a seta amarela). É aí que inseres o teu código.
A Escola Virtual é a plataforma mais divertida para ajudar o teu filho e/ou educando no dia-a-dia. Com todas as ferramentas, conteúdos programáticos e mecanismos de avaliação que oferece, faz com que o Estudo seja muito mais fácil e interativo. E todos ficam satisfeitos com o caminho até às boas notas!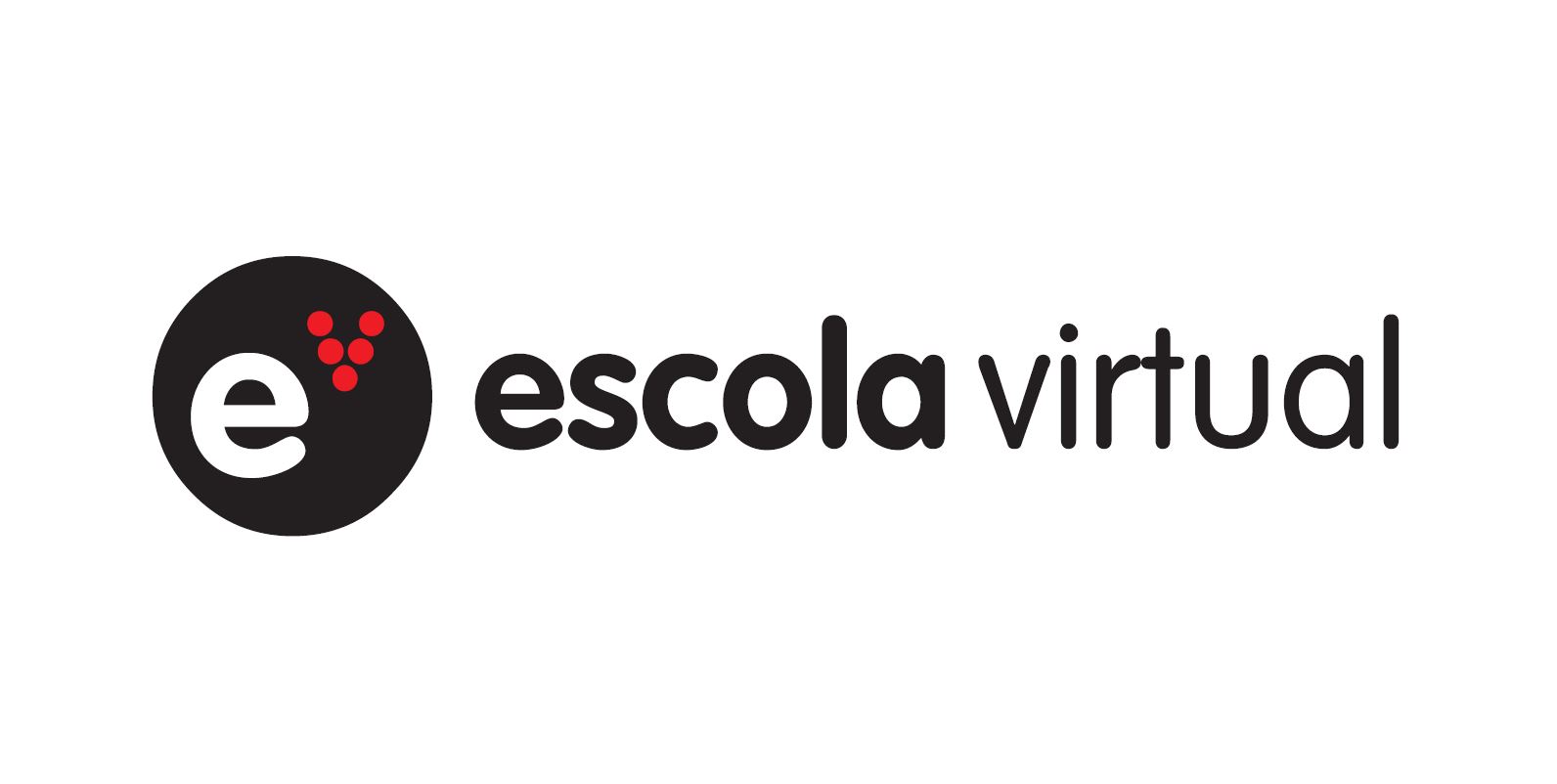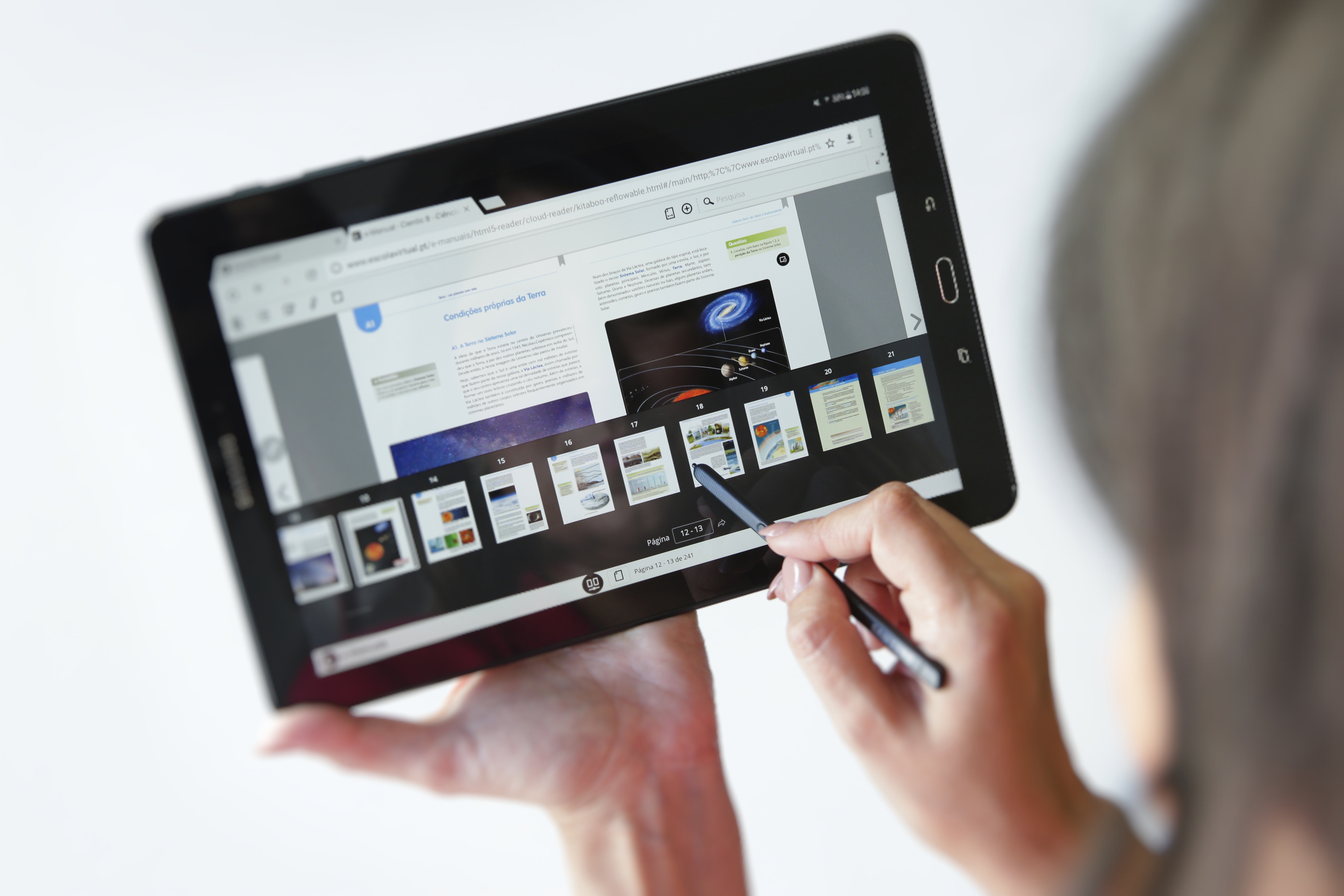 O que podes fazer?

Aceder a testes de avaliação com resultados automáticos;

Perceber quais os tópicos que o teu filho mais domina e quais aqueles que deve estudar melhor;


Monitorizar os resultados individuais do teu filho e perceber quais as aulas interativas e atividades mais recomendadas para ele.



O que é que tens a fazer?
Se foste um dos pais e/ou encarregados de educação selecionados...
EXPERIMENTAR
Vais receber o teu código de acesso para o teu filho e/ou educando experimentar a Escola Virtual e tornar o seu estudo muito mais divertido! E a melhor parte? Os amigos também têm direito a um código de desconto! Boas notas para todos
AVALIAR
Queremos saber todos os detalhes da vossa nova experiência: os exercícios mais engraçados ou as disciplinas preferidas. Terás disponíveis questionários para nos contares todos os detalhes.
PARTILHAR
No Blog vão ser lançados os Desafios. Por cada um terás de fazer 2 fotografias e/ou vídeos e partilhar no teu feed de Facebook e Instagram, de forma pública, sempre com #EscolaVirtual #TenhoBoasNotas
O que é que vais receber

?
A

o

participares nesta Campanha tens acesso a um código único e intransmissível, para a utilização gratuita da Escola Virtual até 31/12/2018

(vê aqui como utilizar)

;



Posteriormente, terás também acesso a 3 códigos com 50% de desconto na adesão à Escola Virtual para o período de 1 ano letivo, para ofereceres aos teus amigos (nota: os códigos terão de ser partilhados de forma privada, por mensagem individual e não no feed das tuas redes sociais). Estes 3 códigos são exclusivos e únicos e só podem ser utilizados/validados uma vez cada, até dia 30/10/2018;

E ainda, se os teus 3 amigos utilizarem, de forma válida (registo e pagamento realizados com sucesso), os 3 códigos com 50% de desconto, a

Escola Virtual

vai oferecer-te o acesso completo e gratuito para o ano letivo 2018/2019! Caso venhas a ter direito a esta oferta extra, iremos fazer-te chegar uma comunicação até dia 31/12/2018. Para isto acontecer tens que estar ainda a participar ativamente com conteúdos publicados seguindo as regras comunicadas e reportes preenchidos e uma Review elaborada com sucesso.

Tens dúvidas? Nós estamos aqui!
Manda-nos um e-mail ou segue-nos nas Redes Sociais
membros.portugal@youzz.net
Change location
Select your country from the list bellow
and you'll be redirected to the matching youzz page.