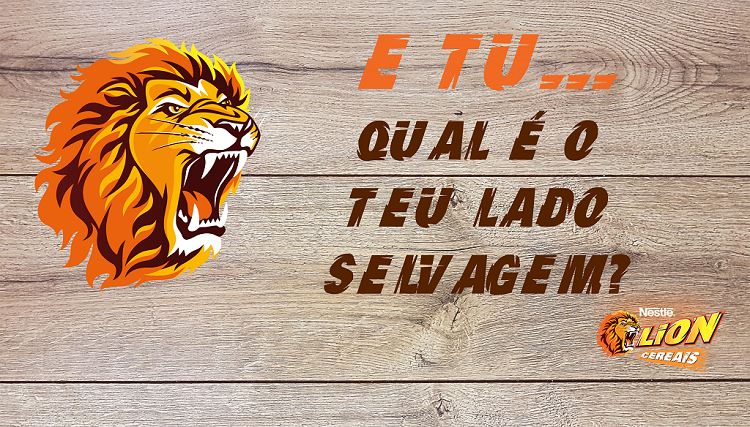 Chegou ao fim a campanha que acabou com a tua fome de leão!
Obrigado por nos mostrares os teus #CereaisLionStyle
COMEÇA O DIA CHEIO DE ENERGIA
Os Cereais LION são a combinação única do chocolate e do caramelo que te farão rugir com prazer!


Estes são os cereais que te vão dar a energia necessária para começares as tuas manhãs:

39% de Cereais Integrais (ingrediente nº1);

Contêm vitaminas (D, B1, B2, B3, B5, B6, B9);
Fonte de minerais (cálcio e ferro);

Sem corantes, nem aromas artificiais;

Deliciosos e crocantes cereais de chocolate e caramelo.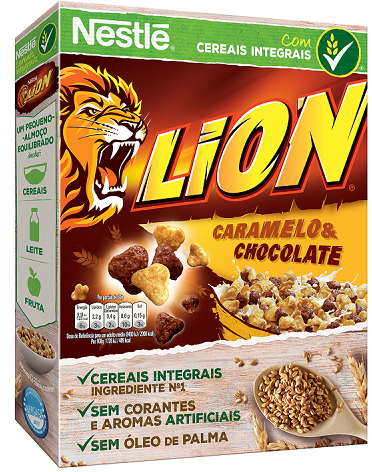 EXPERIMENTA
Vais receber Cereais LION para dar mais energia às tuas manhãs! Queremos que nos mostres como a incrível combinação do chocolate e do caramelo torna os teus dias mais selvagens e divertidos.
AVALIA
Conta-nos tudo sobre a tua experiência com os Cereais LION. Tens Questionários disponíveis para nos relatares tudo sobre a tua fome de leão. Também queremos saber a opinião dos teus amigos.
PARTILHA
No Blog serão lançados os Desafios, fica atento! Deverás partilhar no teu feed de Instagram e/ou Facebook, de forma pública, 2 fotos e/ou vídeos por cada Desafio lançado sempre com o hashtag #CereaisLionStyle
TENS ALGUMA DÚVIDA?
Envia-nos um email ou segue-nos nas redes sociais!

membros.portugal@youzz.net
Change location
Select your country from the list bellow
and you'll be redirected to the matching youzz page.