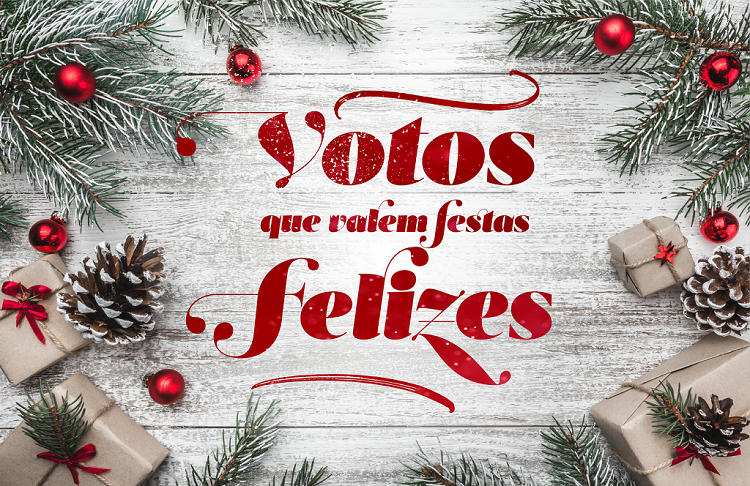 Obrigado por todos os votos felizes!
O teu voto fez a diferença no Ano Novo destas instituições.
O Grupo Os Mosqueteiros vai doar €120.000 a


4 instituições de solidariedade social.

A instituição que reunir mais votos irá receber €50.000. Para as restantes instituições serão atribuídos, respetivamente, os montantes de €30.000, €25.000 e €15.000, consoante o número de votos.


O teu voto vai fazer toda a diferença no Ano Novo destas instituições!
AJUDAR NUNCA FOI TÃO SIMPLES. QUERES SABER COMO?
Pelo teu voto e partilha do cartão de boas festas nas tuas redes sociais com #OMeuVotoFeliz, vais receber 40 pontos na tua conta de youzzer. Não te esqueças de preencher o teu reporte WOM Online.
Vota
Clica aqui e vota na instituição que pretendes ajudar. Há 4 instituições e só tu podes decidir a qual delas queres oferecer um Ano Novo repleto de coisas boas. Ajudar é tão simples e gera votos felizes! Divulga entre os teus amigos para que eles também possam votar na instituição que querem ajudar.
Partilha
Partilha o cartão de boas festas da instituição em que votaste no teu Facebook e/ou Instagram, para que todos os teus amigos também conheçam esta iniciativa. Publica no teu feed de Instagram e/ou Facebook, de forma pública, com #OMeuVotoFeliz e preenche o reporte WOM Online.

Se quiseres saber mais sobre esta iniciativa ou os Termos e Condições, vai a votosfelizes.pt

Se tiveres alguma dúvida, envia-nos um e-mail para:
membros.portugal@youzz.net
Segue-nos nas redes sociais!
Change location
Select your country from the list bellow
and you'll be redirected to the matching youzz page.