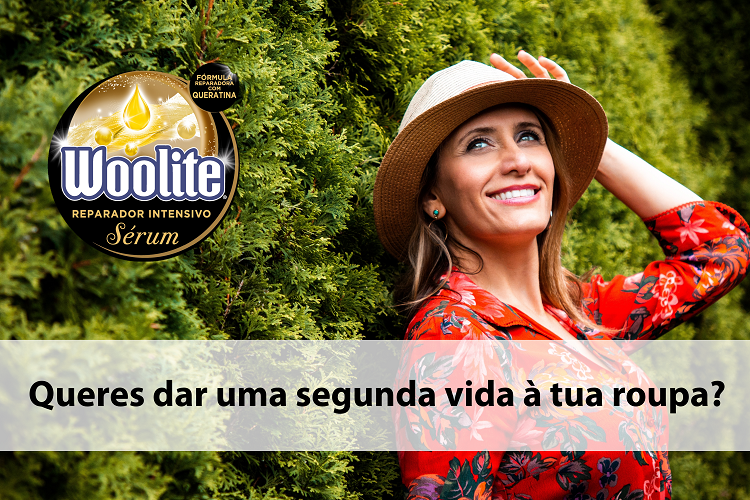 CAMPANHA VÁLIDA ATÉ 07/04/2019
OBRIGADO PELA TUA PARTICIPAÇÃO!
Agradecemos todas as partilhas com #WooliteSerum
REPARA 1 ANO DE DANOS NA ROUPA NUMA SÓ LAVAGEM
Woolite Sérum é o novo reparador para a roupa que vai dar uma segunda vida às tuas peças preferidas.
QUAIS AS PRINCIPAIS VANTAGENS?


Recupera a intensidade e o brilho da cor;

Elimina o borboto criado pela utilização e lavagem da roupa;
Repara 1 ano de danos da tua roupa.
COMO UTILIZAR WOOLITE SÉRUM?
Coloca todo o conteúdo da embalagem no compartimento do detergente;
Adiciona a roupa que desejas reparar na tua lavagem:
até 3 peças de roupa de homem
até 4 peças de roupas de mulher
até 7 peças de roupa de bebé/criança
Programa um ciclo de lavagem longo (+2 horas).
Nota: 1 unidade dá apenas para 1 utilização.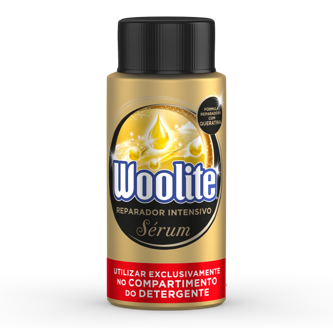 O QUE TENS A FAZER SE ESTÁS A PARTICIPAR...
Experimenta
Vais receber Woolite Sérum para ti e para as tuas amigas! Agora vão dar uma nova vida às vossas roupas! Queremos ver como é que o vosso guarda-roupa ficou mais colorido, brilhante e totalmente renovado.
Avalia
Conta-nos tudo sobre a vossa experiência com Woolite Sérum. Queremos saber sobre os verdadeiros resultados da sua utilização. Tens Questionários disponíveis para nos relatares tudo!
Partilha
No Blog serão lançados os Desafios. Partilha no feed do teu Facebook e/ou Instagram, separadamente e de forma pública, 2 fotografias e/ou vídeos por cada Desafio lançado apenas com o hashtag #WooliteSerum
Se tens alguma dúvida, envia-nos um e-mail e para

membros.portugal@youzz.net




Segue-nos nas redes sociais!
Change location
Select your country from the list bellow
and you'll be redirected to the matching youzz page.