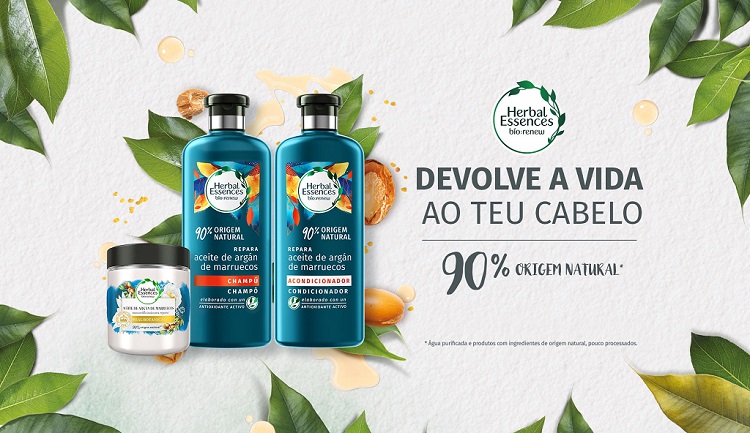 CAMPANHA VÁLIDA ATÉ 01/08
Chegou ao fim a campanha que deu mais vida ao teu cabelo.
Obrigado pela tua participação!
Com Herbal Essences Bio Renew vais conseguir


reparar o cabelo em profundidade, deixando-o suave e brilhante.


Herbal Essences Bio Renew Óleo Argão repara o cabelo em profundidade. Elaborado com uma mistura exclusiva de ingredientes naturais, repara o cabelo deixando-o bonito e brilhante. Pode ser utilizado em cabelos pintados e, devido ao seu pH, limpa suavemente enquanto o aroma fresco de citrinos, as especiarias exóticas e a baunilha cremosa o deixam suave e macio.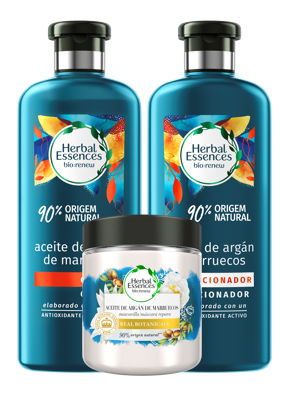 Vais receber Herbal Essences Bio Renew para dares um novo brilho ao teu cabelo mantendo a deliciosa e fresca fragrância! Herbal Essences Bio Renew é a escolha certa para uma atitude consciente!

Queremos saber quais os resultados da utilização de Herbal Essences Bio Renew no teu cabelo. Tens questionários disponíveis para nos contares tudo e tens, também, que escrever uma Review sobre os produtos que experimentaste.

Por cada Desafio publica 2 fotos e/ou vídeos separadamente no teu feed de Instagram - a conta que estava ligada à youzz na altura do teu convite (e depois Facebook e/ou YouTube), em modo público, sempre e apenas com o hashtag #SensaçõesHerbalEssences
membros.portugal@youzz.net
Change location
Select your country from the list bellow
and you'll be redirected to the matching youzz page.