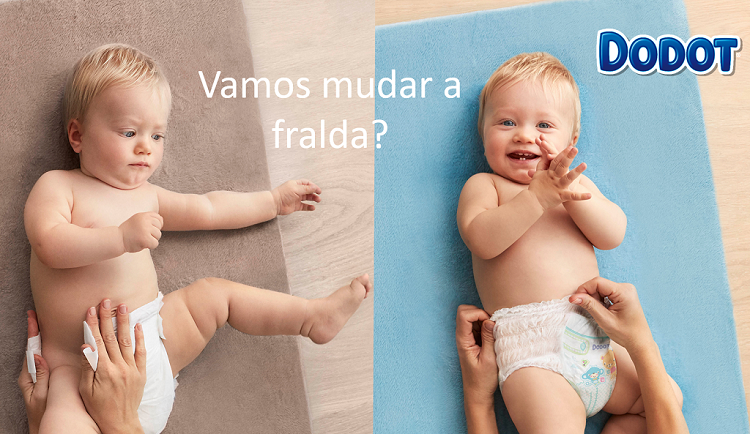 CAMPANHA VÁLIDA ATÉ 31/07
Chegou ao fim a campanha que te ajudou a ti e ao teu bebé na muda da fralda.
Obrigado pela tua participação!
Dodot Pants
A partir dos 6 meses, os bebés começam a mover-se mais, a retorcer-se, gatinhar… e começa o combate da muda da fralda! Dodot Pants é muito fácil de mudar e graças à sua cintura elástica adapta-se perfeitamente ao seu corpo, permitindo-o mover-se livremente.
Proporciona até 12h de secura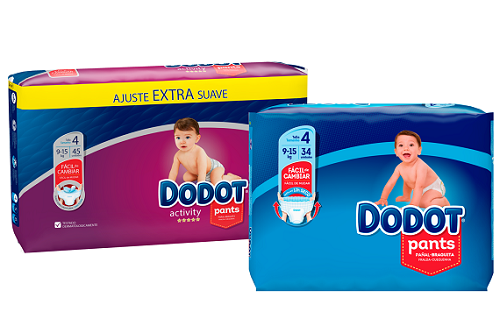 EXPERIMENTA
Vais receber Dodot Pants para o teu bebé! Queremos ver como a sua cintura elástica se adapta a todos os momentos para que o teu filho se sinta confortável e para que não hajam fugas. Dodot Pants é tão fácil de mudar!
AVALIA
Tens Questionários disponíveis para nos contares tudo sobre a vossa experiência com Dodot Pants! A muda da fralda foi mais fácil e o teu bebé adaptou-se bem e sentiu-se mais confortável do que nunca?
PARTILHA
Por cada Desafio publica 2 fotos e/ou vídeos no teu feed de Instagram e depois Facebook (as contas que tinhas ligadas na youzz quando aceitaste o convite). Publica tudo separadamente e em modo público, sempre e apenas com #BebesDodotPants e #DodotPants
O teu bebé tem dúvidas?
membros.portugal@youzz.net
Change location
Select your country from the list bellow
and you'll be redirected to the matching youzz page.