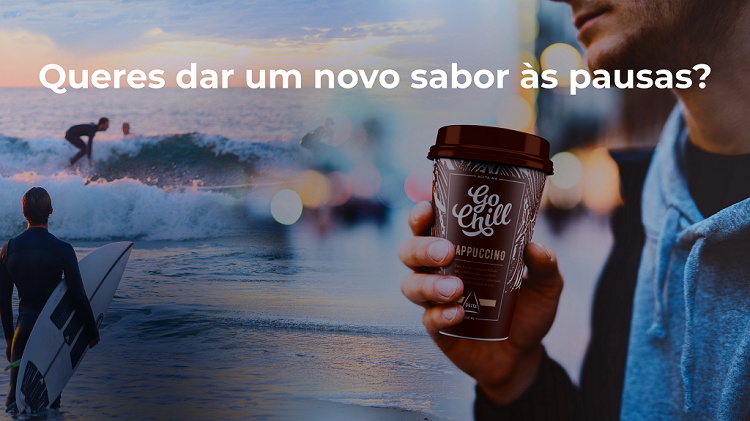 Chegou ao fim a campanha que deu uma nova energia aos teus dias.
Obrigado pela tua participação!
Um novo futuro à nossa forma de beber café...
Conhece um novo hábito de consumo de café, a qualquer hora, em qualquer lugar!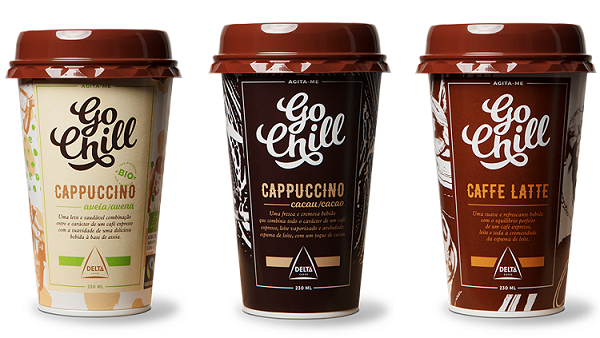 CAPPUCCINO AVEIA BIO
Uma leve e saudável combinação entre o caráter de um café expresso com a suavidade de uma deliciosa bebida à base de aveia. Disfruta de um verdadeiro cappuccino com todo o poder bio.
CAPPUCCINO CACAU
Uma fresca e cremosa bebida que combina todo o caráter de um café expresso, leite vaporizado e aveludada espuma de leite, com um toque de cacau.
CAFFE LATTE
Uma suave e refrescante bebida com o equilíbrio perfeito de um café expresso, leite e toda a cremosidade da espuma de leite.
O que tens a fazer se estás a participar?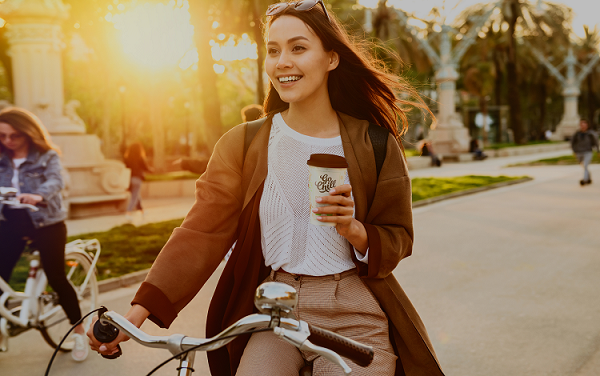 Experimenta
Vais receber os novos Go Chill by Delta, um café adaptado a um estilo de vida ativo. Disfruta de um momento tranquilo e sem stress, enquanto aproveitas ao máximo a tua pausa.
Avalia
Conta-nos tudo o que sentiste ao usufruires desta oportunidade. Tens Questionários disponíveis para nos relatares todos os pormenores desta experiência super chill.
Partilha
Por cada Desafio publica 2 fotos e/ou vídeos, primeiro no teu feed de Instagram e depois no teu feed de Facebook, separadamente e em modo público, sempre e apenas com o hashtag #astateoflife
membros.portugal@youzz.net
Change location
Select your country from the list bellow
and you'll be redirected to the matching youzz page.