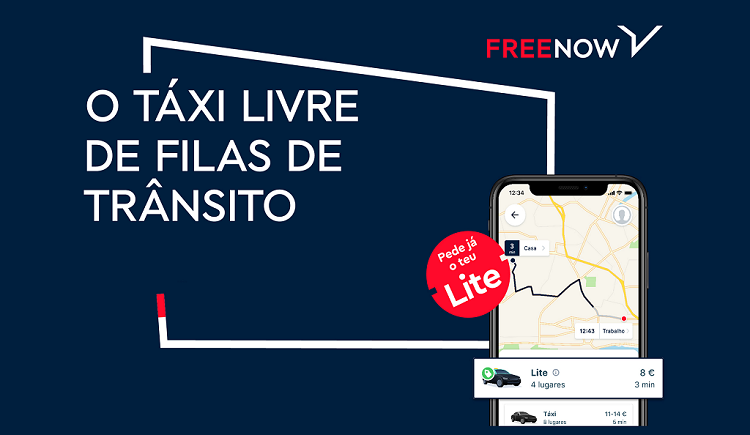 Chegou ao fim a campanha que te levou a todo o lado!
Obrigado pela tua participação.
E com a mudança de nome chega também o novo serviço LITE com preços mais competitivos...

Um serviço de mobilidade mais simples, transparente, seguro e mais barato.
QUAIS SÃO AS PRINCIPAIS VANTAGENS?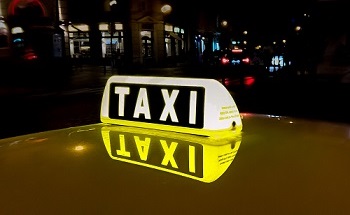 Viagens mais baratas
Cerca de 30% mais baratas que uma viagem de táxi normal.
Exclusividade com o taxímetro em Letra C
Significa que o motorista em todos os serviços LITE deverá acionar esta tarifa, ou seja, o taxímetro não estará a contar, sendo o preço dado pela FREE NOW.
Fazer face aos preços dos TVDE
Promove uma maior competitividade entre os táxis e as plataformas eletrónicas de transporte de passageiros.
Saber o valor exato a pagar
Será possível tanto ao passageiro como ao motorista saber à partida o preço exato que irá ser cobrado pela viagem, colocando obrigatoriamente o destino final antes de solicitar a viagem.
Pagamento rápido e fácil
Este novo serviço funciona apenas com recurso a pagamento via app (com confirmação de pagamento no final por parte do cliente).
Mais numa só app
Oferece um serviço de mobilidade mais abrangente ao disponibilizar soluções de multisserviços numa única aplicação.
O que tens a fazer se estás a participar?
2
Vais receber um cupão FREE NOW para começares já a usufruir de uma viagem tranquila. E ainda há mais surpresas e cupões...
3
Por cada Desafio publica o nº de fotografias indicadas, primeiro no teu feed de Instagram e depois no teu feed de Facebook (contas que tinhas ligadas à youzz quando aceitaste o convite), separadamente e em modo público, sempre e apenas com o hashtag #taxiFREENOW
Como habitual tens sempre os Questionários disponíveis para nos contares tudo.
membros.portugal@youzz.net
Change location
Select your country from the list bellow
and you'll be redirected to the matching youzz page.