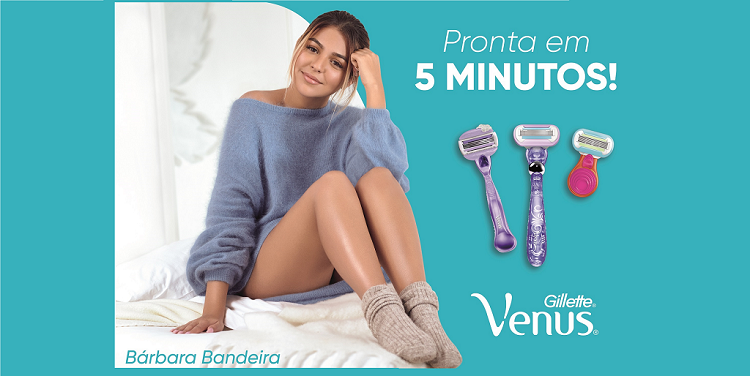 Chegou ao fim a campanha que te deixou sempre #ProntaEm5Minutos
Aproveita cada momento do teu dia com Gillette Venus!
Qualquer que seja a aventura, sempre contigo.
Experimenta Gillette Venus
Vais receber Gillette Venus para ti e para as tuas amigas! Sabemos que só as vais partilhar com as amigas com quem também partilhas os teus segredos...
Avalia a tua experiência
Queremos saber tudo, claro! Tens Questionários disponíveis para nos contares como estás a aproveitar melhor o teu tempo graças a Gillette Venus.
Partilha connosco
Por cada Desafio publica 2 fotografias separadas no teu feed de Instagram e/ou Facebook, em modo público, sempre com o hashtag #ProntaEm5Minutos
Vais ficar por casa ou vais de viagem?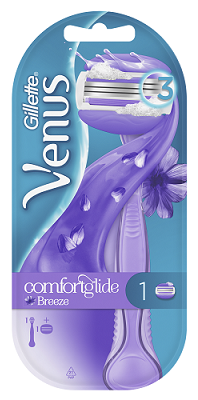 Gillette Venus Comfortglide
Se ficares por casa, descobre a depilação mais confortável com Gillette Venus Comfortglide Breeze. Inclui duas barras de gel no cabeçal, para não teres de usar um gel de depilação ou sabonete em separado. Basta humedeceres a lâmina para obter uma espuma suave. É 2 em 1!


Gillette Venus Snap
Se fores de viagem, desfruta de uma suavidade instantânea em qualquer lugar com os mini aparelhos de depilação Venus Snap. Graças às suas cinco lâminas especiais que se adaptam aos contornos do corpo e ao seu tamanho compacto, estarás pronta para o que quiseres, quando quiseres e onde quiseres.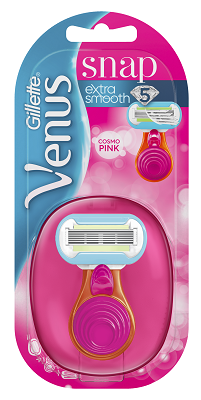 Se tiveres dúvidas: membros.portugal@youzz.net
Change location
Select your country from the list bellow
and you'll be redirected to the matching youzz page.