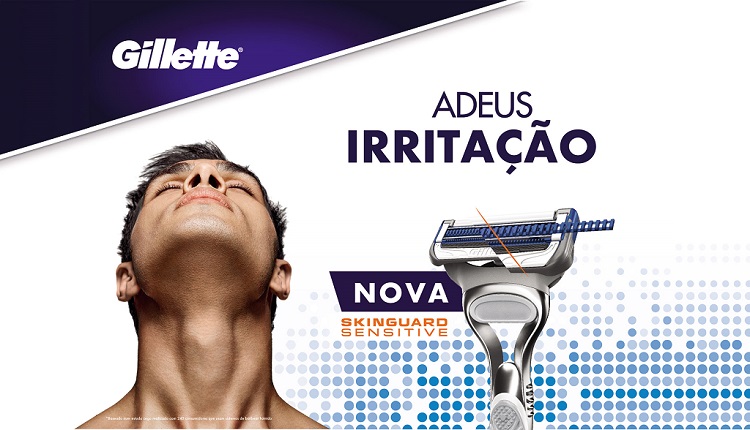 Chegou ao fim a campanha que te proporcionou o barbear do ano.
Obrigado pela tua participação!
PARABÉNS AOS VENCEDORES
Aurélien Mota (Pombal), Bruno Mota (Famalicão) e Bruno Sequeira (Castro Daire)
Os prémios serão enviados após o fim do estado de emergência.*

*Os vencedores irão ser previamente contactados e posteriormente o seu prémio será enviado para a sua morada de entrega. Os vencedores terão direito a reclamar o seu prémio 10 dias após o fim do estado de emergência, depois dessa data não será possível atribuir o prémio.
Diz adeus a irritações, arranhões ou cortes a fazer a barba.
A nova Gillette SkinGuard oferece-te um barbear super confortável.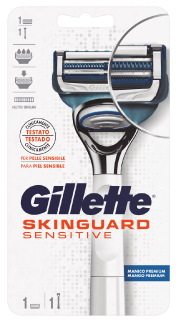 O sistema de barbear
Gillette SkinGuard
tem uma tecnologia que permite reduzir a pressão exercida, alisar e acalmar a pele para a proteger e duas lâminas subidas, que reduzem os puxões e o contacto das mesmas com a pele sensível. Esta é a solução para os homens com pele sensível.
Gillette: o melhor para o homem.

A tua Gillette SkinGuard
Vais receber Gillette SkinGuard para ti e para os teus amigos. O vosso barbear passou a ser super confortável?Encontraram a máquina de barbear que tanto desejavam?
Conta-nos tudo...
Tens Questinários disponíveis para nos contares toda a vossa experiência com Gillette SkinGuard! Queremos saber tudo, não deixem escapar nenhum pormenor.
E partilha também!
Por cada Desafio publica 2 fotografias, separadas e de forma pública, no feed do teu Instagram ou Facebook (a conta que tens ligada à youzz e pela qual foste recrutado). Utiliza sempre os hashtags #gilletteportugal #sensibilidadedapele #skinguard
membros.portugal@youzz.net
Change location
Select your country from the list bellow
and you'll be redirected to the matching youzz page.