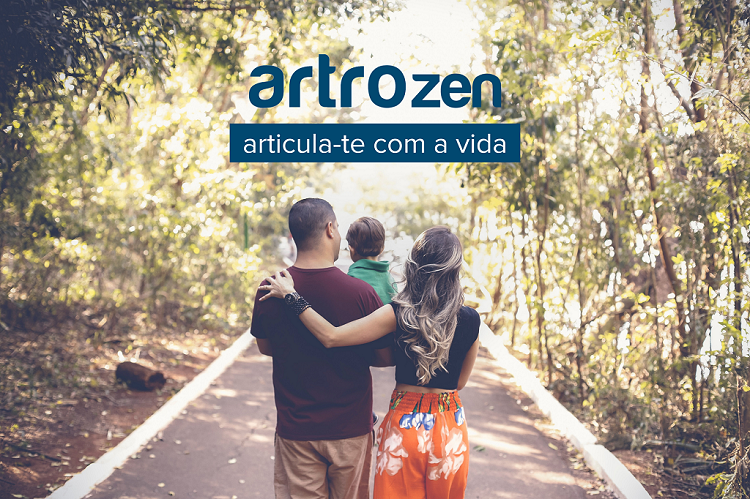 Chegou ao fim a campanha que deu uma nova vida às tuas articulações!
Obrigado pela tua participação.
Pensado para todos aqueles que vivem uma vida ativa...
Artrozen* é o suplemento alimentar que melhora a qualidade de vida!


Artrozen contém agentes bio-activos com ação sinérgica na dor, inflamação e redução da rigidez. Os suplementos alimentares são géneros alimentícios que se destinam a complementar e/ou suplementar o regime alimentar normal e que constituem fontes concentradas de determinadas substâncias nutrientes como vitaminas e minerais ou outras, com efeito nutricional ou fisiológico.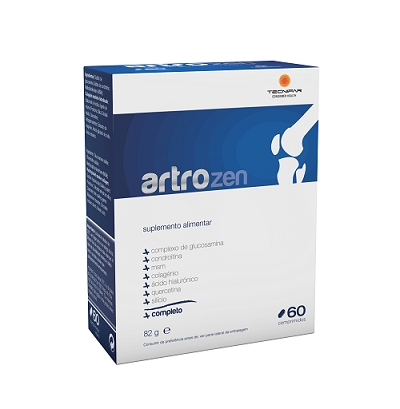 Sulfato de Glucosamina:
Existente no organismo humano, em muitos tecido e secreções. Desativa vários genes responsáveis pela doença, inflamação, sintomas e destruição da articulação.
Sulfato de Condroitina:
Existente no organismo humano, nas cartilagens, tecido conectivo, bem como ossos e paredes dos vasos sanguíneos. Fisiologicamente, estimula a produção de cartilagem ao mesmo tempo que inibe a ação dos enzimas que a destroem.
Metilsulfonilmetano (MSM):
Encontra-se naturalmente no corpo humano. É um composto orgânico sulfúrico e uma fonte natural de enxofre. A sua função metabólica consiste, entre outras, em ser uma fonte de enxofre para a construção de tecido conectivo (colagénio).
Quercetina:
Flavonóide com enorme poder antioxidante. Inibe ou elimina os radicais livres que são os principais agentes causadores de inflamação e processos degenerativos.
Silício:
Está presente principalmente nos ossos, mas também nos tendões e nos músculos.Tem propriedade remineralizantes e tonificantes do tecido conjuntivo, melhorando a consistência e elasticidade dos tecidos de suporte e revestimento.
Colagénio Marinho:
É uma proteína estrutural presente em grande quantidade nos ossos, tendões, ligamentos e tecido conjuntivo. É uma proteína de importância fundamental na constituição da matriz extra-celular do tecido conjuntivo.
Ácido Hialurónico:
Constituinte fisiológico da matriz extra-celular do tecido conectivo e do líquido sinovial. Desempenha um sem número de funções bioquímicas e funções reguladoras nas células dos tecidos sinoviais. É responsável pela viscoelasticidade e propriedades de lubrificação do fluído sinovial.
*Consultar o folheto informativo. Possibilidade de alergia ao marisco.
O que tens a fazer se estás a participar?
1
Vais receber Artrozen, assim como alguns vales de desconto para ti e para os teus amigos! Começa por tomar 2 comprimidos por dia ao pequeno-almoço.
2
Queremos saber todas as melhorias que sentes ao tomar Artrozen, tens Questionários disponíveis para nos contares todos os pormenores.
3
Por cada Desafio publica 2 fotografias, separadamente e de forma pública, no feed do teu Instagram ou Facebook. Utiliza sempre o hashtag #ArticulateComArtrozen
Tens alguma dúvida? membros.portugal@youzz.net
Change location
Select your country from the list bellow
and you'll be redirected to the matching youzz page.