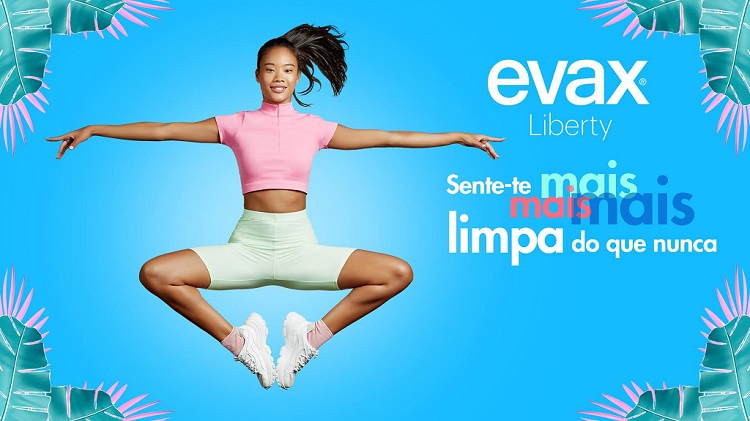 OBRIGADO PELA TUA PARTICIPAÇÃO! CAMPANHA TERMINADA.
Queres sentir-te sempre confortável e confiante?
Evax Liberty para mulheres que...
Procuram conforto e otimismo
Vivem o dia a dia sem preocupações
Evax Liberty é muito diferente dos outros pensos higiénicos e porquê?
É fabricado com material flexível Flexicel, que é exclusivo dos pensos Evax, adapta-se ao corpo e afasta a humidade da pele
O fluxo é absorvido por microporos dos pensos higiénicos que fazem as mulheres sentirem-se secas, confortáveis e confiantes

Tem uma fragância delicada que neutraliza o odor e mantém todas as mulheres frescas
Agora já és uma verdadeira mulher Evax Liberty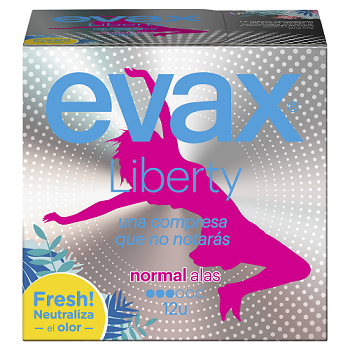 Com Evax Liberty vais sentir-te mais confortável, limpa e confiante durante todo o dia. Já estás mega inspirada para mostrares às outras mulheres como estás sempre no teu melhor. Já sabes, por cada Desafio vais publicar 2 fotografias/vídeos, separados e de forma pública, no feed do teu Instagram ou Facebook (a conta que tens ligada à youzz e pela qual foste recrutada). Utiliza sempre o hashtag #MuitoDiferenteDeTodos

Conta-nos tudo através dos Questionários que tens disponíveis.

Tens alguma dúvida? membros.portugal@youzz.net
Change location
Select your country from the list bellow
and you'll be redirected to the matching youzz page.