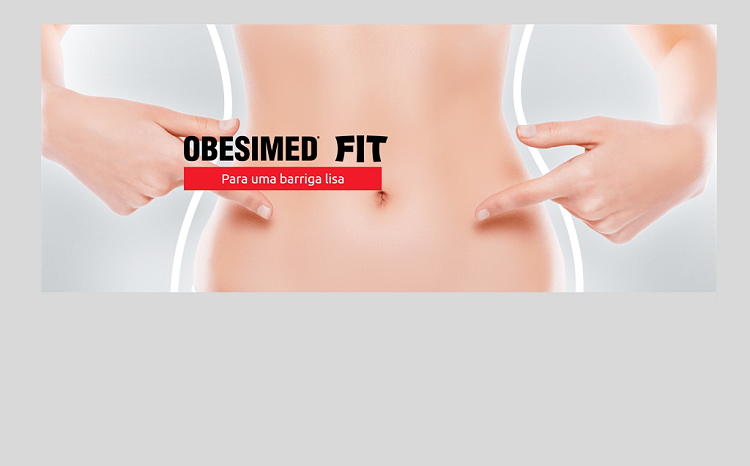 CAMPANHA VÁLIDA ATÉ 31/05/2021
Queres reduzir a tua barriga?
Obesimed FIT contém Argila Mineral, um poderoso agente natural desintoxicante, e Simeticone, facilitador da passagem de gases, que reduz o perímetro e o inchaço abdominal, para uma barriga lisa. Estes ingredientes não são evasivos para o organismo, proporcionando resultados mais eficazes, em adultos e crianças a partir dos 12 anos. É o complemento à tua alimentação saudável, melhorando rapidamente o aspeto visual da tua barriga. Para te sentires bem contigo, o ano inteiro.
u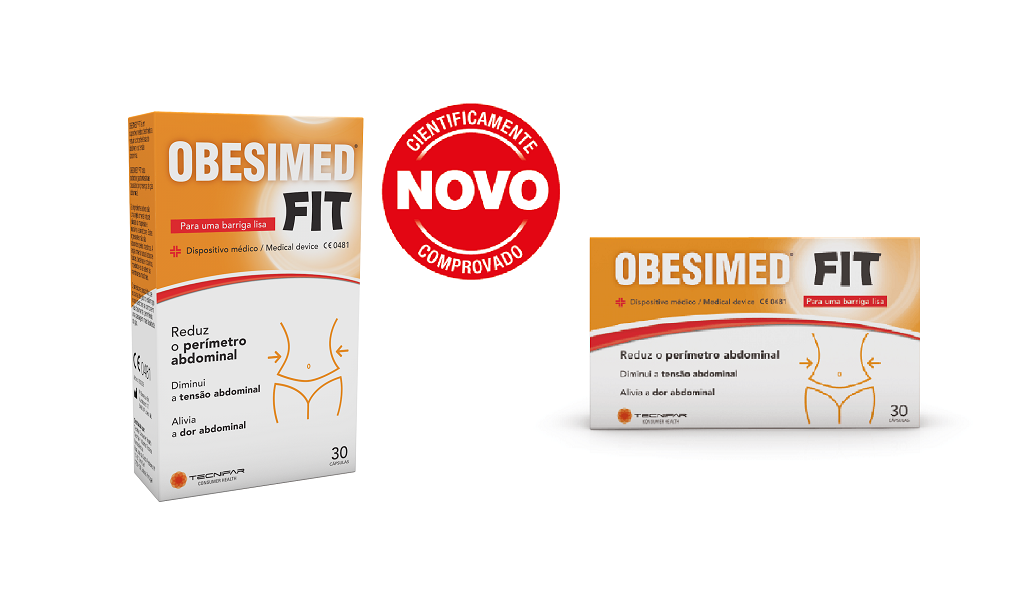 Para te
sentires bem
com o teu corpo
,
o ano inteiro!
O stress, a

alimentação descuidada

e a falta de exercício físico contribuem para o inchaço ou distensão abdominal, difíceis de combater.

Obesimed FIT é composto por:
Argila Mineral Natural
Absorve toxinas, bactérias e rotavírus, impedindo-os de aderir às membranas intestinais. A argila bentonita atua como um agente desintoxicante.
Simeticone
Possibilita que as bolhas de gás no estômago e nos intestinos se combinem mais facilmente, permitindo uma passagem mais facilitada do gás.
O inchaço abdominal é um sintoma comum relatado por 31% da população.
*Consultar o folheto informativo. Possibilidade de alergia.
O que tens a fazer se estás a participar?
1
Vais receber Obesimed FIT, assim como vales de desconto para ti e para os teus amigos! Começa por tomar 1 cápsula 2 a 3 vezes/dia.
2
Queremos saber todas as melhorias que sentes ao tomar Obesimed FIT, tens Questionários disponíveis para nos contares todos os pormenores.
3
Por cada Desafio publica até 2 fotografias, separadamente e de forma pública, no feed do teu Instagram ou Facebook, sempre com o hashtag #LisaeFit
Tens alguma dúvida? membros.portugal@youzz.net
Change location
Select your country from the list bellow
and you'll be redirected to the matching youzz page.