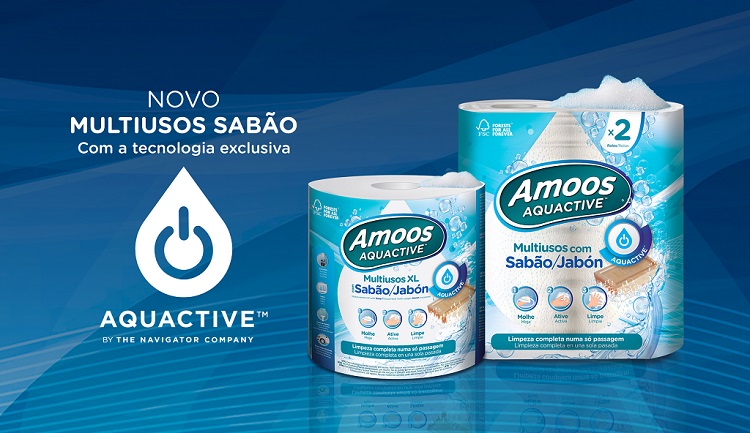 Campanha encerrada.
Agradecemos o interesse.
A inovadora tecnologia Aquactive™ alia o poder de limpeza do sabão com a praticidade do papel. Ativada quando em contacto com a água, a tecnologia Aquactive™ faz surgir no papel espuma com um incrível poder de limpeza.


Num só gesto surge no papel espuma com um poder incrível de limpeza.
Ideal para cozinhas, casas de banho, vidros e superfícies diversas!
LIMPEZA COMPLETA NUMA SÓ PASSAGEM

Liberta espuma ativa, para uma limpeza profunda da casa e um cuidado adicional para as mãos, deixando-as suaves a cada utilização. O sabão do Aquactive™ é produzido com ingredientes naturais, à base de açucares e óleos de origem natural renovável; livre de sulfatos e de óxido de polietileno; biodegradável.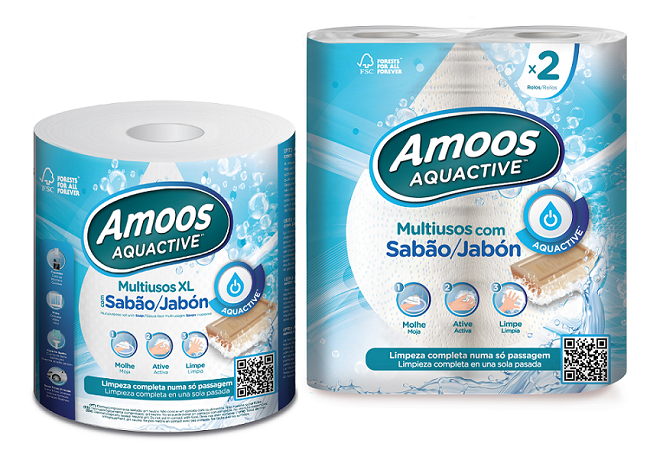 Incrível Poder de Limpeza
Prático
2 em 1 para facilitar as tarefas de limpeza sem necessidade de produtos adicionais.
Higiénico e Seguro
Descartável. Não acumula sujidades.

Dermatologicamente testado. Não mancha superfícies.
Responsável
Com certificação FSC® (Forest Stewardship Council ®, License code: C008924), o nosso papel é proveniente de recursos renováveis. O sabão utilizado neste produto é feito à base de aditivos de origem natural.
EXPERIMENTA
Experimenta o Amoos Aquactive™ que vais receber. Vai deixar a tua casa a brilhar, sem esforço. Só tens que molhar o papel debaixo de água e apertar até veres a espuma do sabão. Depois é só limpar!
DÁ-NOS A TUA OPINIÃO
Conta-nos como ficou a tua casa. Temos questionários que te iremos disponibilizar para nos poderes contar tudo!
PARTILHA NAS REDES SOCIAIS
Por cada desafio lançado, publica 1 a 2 fotos/vídeos, separadamente e de forma pública, no feed do teu Instagram ou Facebook, sempre com os hashtags #Amoospaper e #limpezanumapassagem
membros.portugal@youzz.net
Change location
Select your country from the list bellow
and you'll be redirected to the matching youzz page.