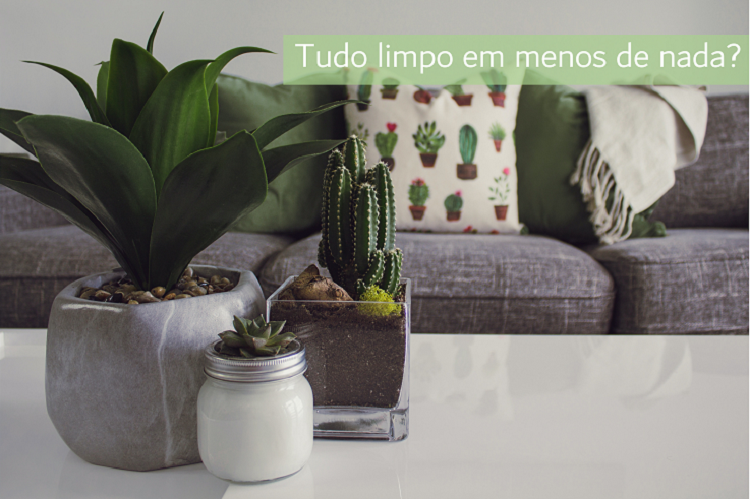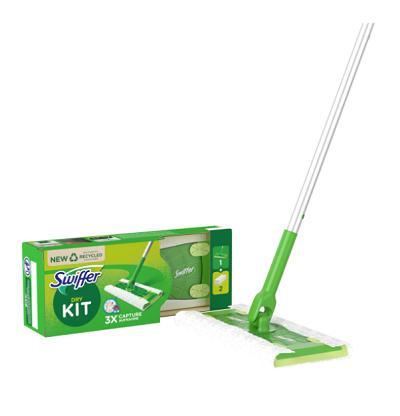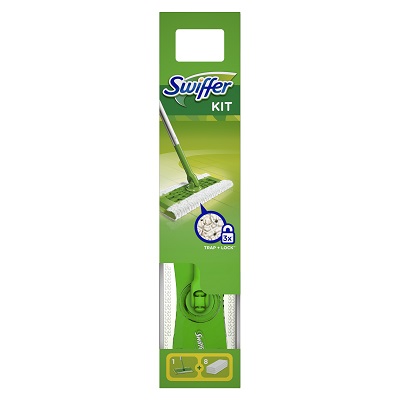 Queres manter a tua casa sempre limpa de uma forma rápida e prática?
As mopas e os espanadores de Swiffer eliminam o pó de modo a evitar limpezas profundas frequentes.
Swiffer Sweeper agarra e retém a sujidade, o pó e pelos em qualquer piso ou superfície da tua casa, é muito melhor que uma vassoura tradicional.
Os panos de limpeza espessos e secos adaptam-se à superfície dos teus pisos e aos espaços entre ladrilhos, agarrando e retendo a sujidade, o pó e os pelos com maior eficácia do que com uma vassoura.
A espessura e o padrão específico das toalhitas, em combinação com a sua ação eletrostática, permitem agarrar e reter 3x mais pó e pelos do que uma vassoura tradicional.
Com uma cabeça giratória de 360°, o Swiffer Sweeper limpa em todo o lado, mesmo em áreas de difícil acesso, como por baixo do frigorífico, do fogão, da máquina de lavar louça e, até mesmo, nos cantos e arestas onde as vassouras e as esfregonas nem sempre conseguem chegar.
O que vais ter que fazer?
1
Começa a Swiffar! A tua casa vai ficar um brinquinho. Swiffer é uma maneira mais prática e rápida de limpar a casa. Vais ter a casa sempre limpa e ainda te vai sobrar muito tempo para o que mais gostas.
2
Prepara as tuas melhores fotos e ou vídeos de acordo com os Desafios que te lançamos. Depois partilha em feed de Instagram e Facebook, modo público, com #Swiffer #ComeçaaSwiffar
3
A tua casa está mais limpa que nunca? E tu já tens mais tempo para fazeres o que realmente gostas? Qual é o principal motivo porque usas Swiffer? Conta-nos tudinho através do Questionário de youzzer.
Se tiveres dúvidas...
membros.portugal@youzz.net
Change location
Select your country from the list bellow
and you'll be redirected to the matching youzz page.