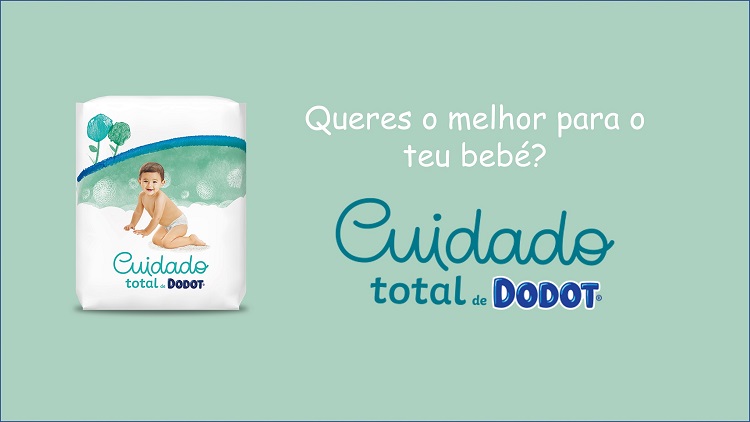 CAMPANHA TERMINADA! AGRADECEMOS A VOSSA PARTICIPAÇÃO.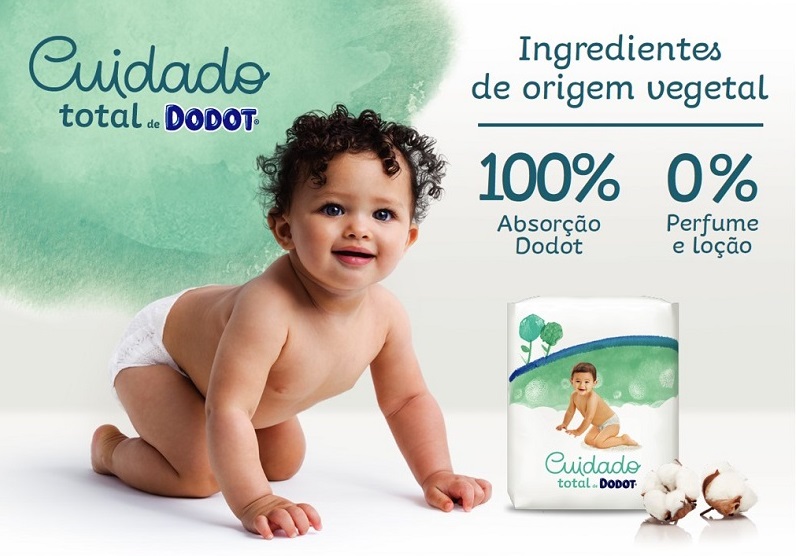 O cuidado que o teu bebé merece

Fraldas fabricadas com algodão premium, suaves fibras vegetais e outros materiais cuidadosamente selecionados.
As fraldas Dodot Cuidado Total foram testadas dermatologicamente e são delicadas, para uma suave proteção da pele do bebé.
Com 0% de perfume, livres de alergénios e a garantia Dodot para que o bebé possa permanecer até 12h seco.
Fraldas amigas do teu bebé e amigas do ambiente!

O seu indicador de humidade fica azul em contacto com a urina para avisar quando for o momento de mudar o bebé.

Fitas laterais suaves e elásticas que se adaptam comodamente à barriguinha do bebé.
As embalagens da Dodot Cuidado Total são fabricadas com materiais de origem vegetal derivados da cana-de-açúcar. Para produzir as fraldas foi utilizada eletricidade renovável para reduzir a pegada ambiental.
O que tens a fazer se estás a participar?
Step
1
Começa a utilizar Dodot Cuidado Total e as Toalhitas Dodot Aqua Pure! Porque o teu bebé merece sempre o melhor. Vão ainda ajudar o ambiente e contribuir para um futuro mais sustentável.
Step
2
Contem-nos a vossa experiência pelos QUESTIONÁRIOS disponíveis na plataforma, que vão sendo disponibilizados. Queremos saber como se estão a dar com as novas Dodot Cuidado Total.
Step
3
De acordo com os Desafios partilha a experiência em fotos ou vídeos, no feed de Instagram e Facebook, modo público, com #DodotCuidadoTotal e @dodot_pt
Change location
Select your country from the list bellow
and you'll be redirected to the matching youzz page.