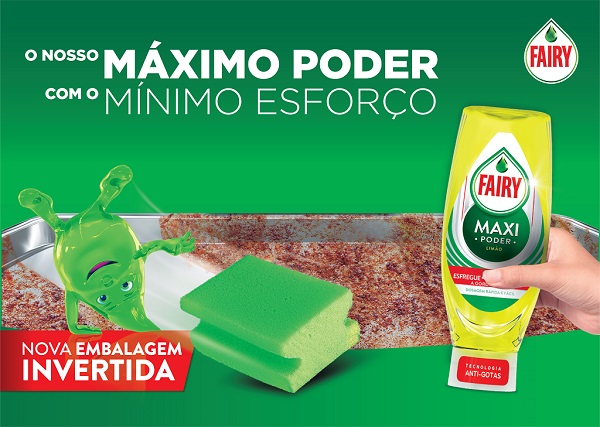 Embalagem invertida e uma fórmula superior. Lavagem + rápida e eficaz!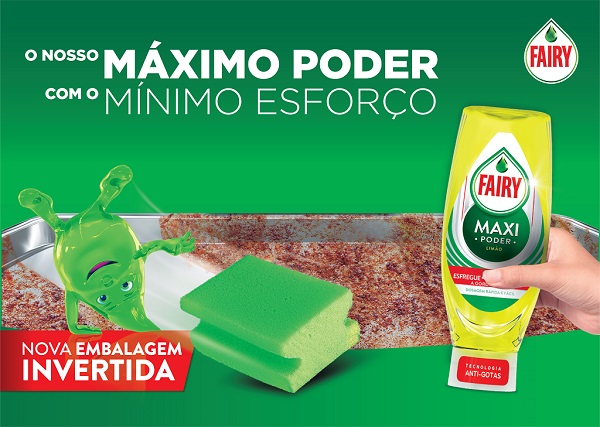 Nova embalagem invertida sem tampa, desenhada com tecnologia anti-gotas, para uma dosagem mais fácil e com mais controlo, evitando o desperdício de detergente em cada utilização.
Fórmula superior, necessita de 4x menos que se esfregue a gordura, ao utilizar menos produto.
EXPERIMENTA
Experimenta o novo Fairy Maxi Poder e sente como a sua fórmula superior e a sua nova embalagem proporcionam uma lavagem mais rápida e eficaz!
PARTILHA A EXPERIÊNCIA
Depois de experimentares o produto, preenche o Questionário que te iremos disponibilizar. Conta-nos tudo sobre a tua experiência com Fairy Poder Poder.
PUBLICA NAS REDES SOCIAIS
Por cada desafio, publica no mínimo uma foto/vídeo, em feed, modo público, no teu Instagram e/ou Facebook, com o hashtag da campanha e menciona a marca identificando a página de Instagram @fairy_portugal
Change location
Select your country from the list bellow
and you'll be redirected to the matching youzz page.