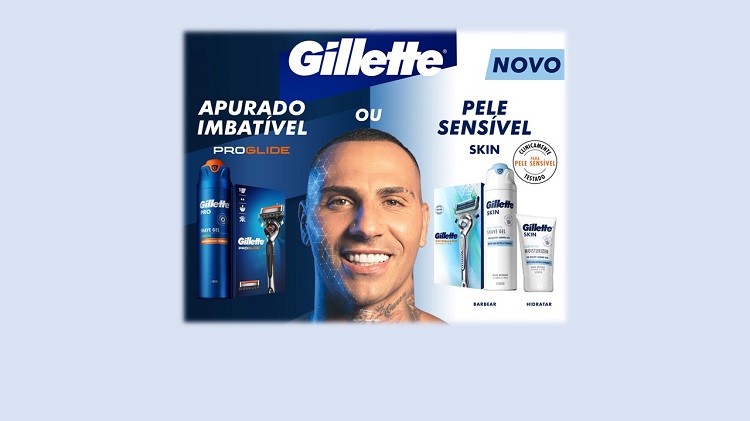 Gillette Skin: uma linha desenvolvida para deixar a pele com uma aparência saudável, acessível e prática para todos os homens. Uma linha para pele sensível. Gillette Skin tem diferentes produtos para a rotina do teu barbear. Gillette Skin Creme de Barbear:

creme suave que pode ser ensaboado nas mãos ou com pincel.

Gillette Skin Creme Hidratante: repara e fortalece a barreira natural da pele. Fórmula não pegajosa, não gordurosa e imediatamente absorvida pela pele. Produto testado dermatologicamente por homens com pele sensível.
Gillette Proglide: uma linha especialmente dedicada aos homens que procuram um apurado imbatível. Gillette Proglide Gel Pro: passa instantaneamente de um gel refrescante a uma espuma rica e leve. Graças à fórmula deslizante avançada, limpa e protege a pele sensível e hidrata os pelos.
Se estás a participar, entra com o teu login e vê o que fazer.
PUBLICA NAS REDES SOCIAIS
Manda email se tiveres dúvidas:


membros.portugal@youzz.net
Change location
Select your country from the list bellow
and you'll be redirected to the matching youzz page.