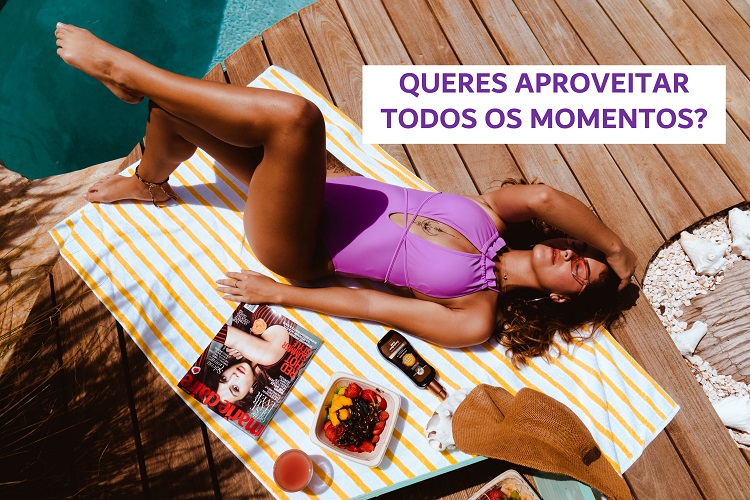 CAMPANHA TERMINADA
Com a tua Gillette Venus...
VAIS ESTAR PRONTA EM 5 MINUTOS!
Uma ida à praia ou uma saída à noite, nada te vai parar.
Gillette Venus é a forma prática e cómoda para estares pronta em 5 minutos e nunca perderes o momento da tua vida!
Já conheces a Gillette Venus Conforglide Sugarberry?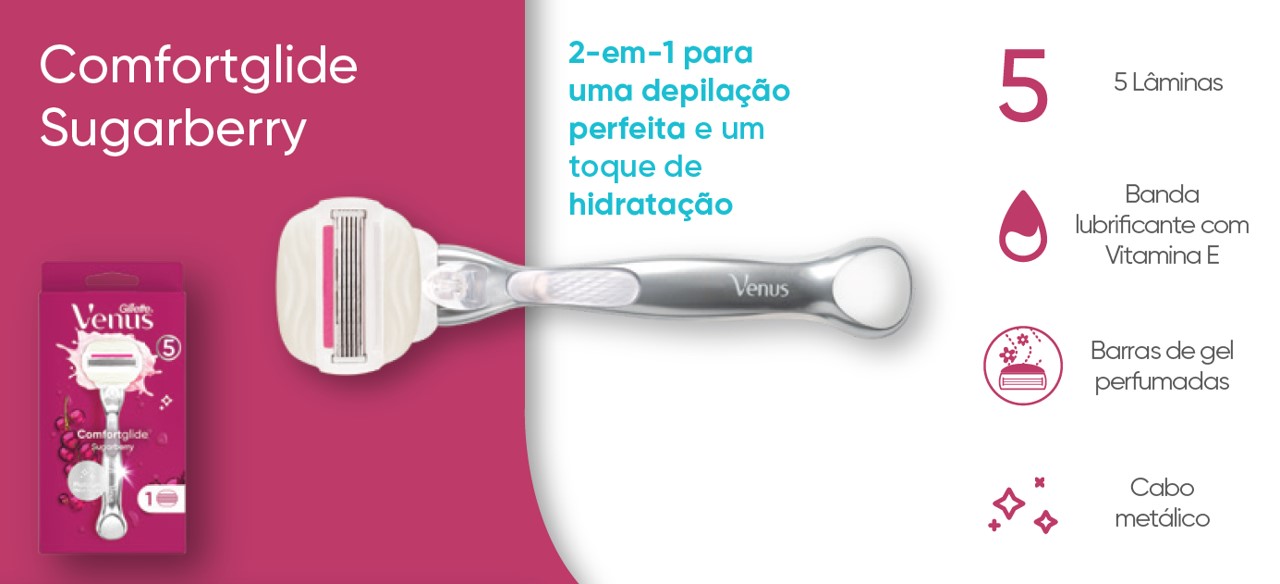 Suavidade duradoura: conta com 5 lâminas, o que permite uma depilação precisa, suave e duradoura.
Pele menos seca: as barras de hidratação Olay da gillette têm uma fragrância delicada de frutos vermelhos e retêm a hidratação na pele.
Cabo metálico: o cabo de platina duradouro permite uma aderência confortável.
Design adaptável: a cabeça da gillette ajusta-se aos diferentes contornos do corpo.
Proteção da pele: as barras de hidratação Olay libertam uma espuma corporal rica, protegendo a pele contra cortes e irritação.
Qualquer recarga de lâminas Venus pode ser adaptada à gillette (exceto a Simply Venus e Venus Pubic Hair and Skin).
Experimenta
Vais receber Gillette Venus! Experimenta-a, vais ver que estarás sempre pronta em 5 minutos! Não vais perder nenhum momento ao sol.
Avalia
Conta-nos tudo sobre a experiência com Gillette Venus. Para isso tens o Questionário de Youzzer para dares o teu feedback sobre o produto!
Partilha
Publica separadamente no teu feed de Instagram, Facebook ou TikTok - de acordo com os Desafios, em modo público, com o hashtag que te vamos indicar e mencionando uma conta de Instagram.
membros.portugal@youzz.net
Segue-nos também nas nossas Redes Sociais!
Change location
Select your country from the list bellow
and you'll be redirected to the matching youzz page.