Nintendo 3DS
Gostas de estar na vanguarda da tecnologia? Nesta campanha, 420 youzzers™ tiveram a oportunidade única de experimentar em primeira mão a nova Nintendo 3DS. Vê no interior como decorreu a campanha.
Mostrar mais

Nintendo 3DS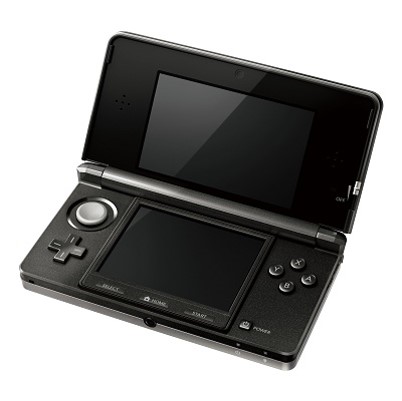 Nesta campanha 420 youzzers™ (210 de Lisboa e 210 do Porto), tiveram a oportunidade de experimentar de forma gratuita a nova Nintendo 3DS.

Os youzzers™ tiveram a possibilidade de conhecer esta inovadora e revolucionária consola antes do seu lançamento oficial na Europa, descobrindo o efeito 3D sem óculos.


youzzers™ da grande Lisboa: a experimentação aconteceu nos dias 4 e 5 de Março (Lisboa – Gare do Oriente).

youzzers™ do grande Porto: a experimentação ocorreu nos dias 18 e 19 de Março (na Praça da Liberdade).




---
FUNCIONAMENTO DA CAMPANHA

O evento


A experimentação aconteceu num autocarro multimédia, onde durante 1 hora tiveste a possibilidade de experimentar individualmente e de conhecer todas as características desta espectacular consola portátil (3d, jogos, fotografia, entre outras funcionalidades).

Posteriormente, e para recordares esta experiência única, recebeste um diploma de participação no evento, onde foste reconhecido como um dos primeiros europeus a experimentar a consola, bem como uma brochura Nintendo 3DS onde estavam todas as informações sobre as funcionalidades e potencialidades do produto e os jogos suportados.

E porque sabemos que ias querer continuar a experimentar a Nintendo 3DS, foi te oferecido um vale de desconto de 5€ na compra de uma Nintendo 3DS, para que pudesses experimentar todas as potencialidades da consola.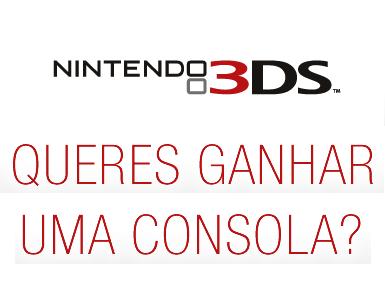 Queres ganhar 1 Nintendo 3DS?

Tivemos ainda mais uma surpresa para os youzzers™ inscritos na campanha: a realização de 1 Passatempo de vídeo acerca do produto.

O prémio foi uma Nintendo 3DS.

Só tinhas de descrever a sensação 3D sem óculos aos teus amigos, através de um vídeo que colocavas online no microsite do Passatempo (entrar aqui).


O grande vencedor foi o André Reis, que recebeu em casa uma novíssima Nintendo 3DS, para experimentar ao máximo a sensação 3D com os seus amigos e familiares. Parabéns André!


- Se já és youzzer™, mantém-te atento aos questionários de qualificação e poderás estar entre os selecionados para as próximas campanhas!
- Se ainda não és youzzer™, inscreve-te aqui!

Para qualquer questão contacta-nos para o seguinte e-mail: membros.portugal@youzz.net
Change location
Select your country from the list bellow
and you'll be redirected to the matching youzz page.