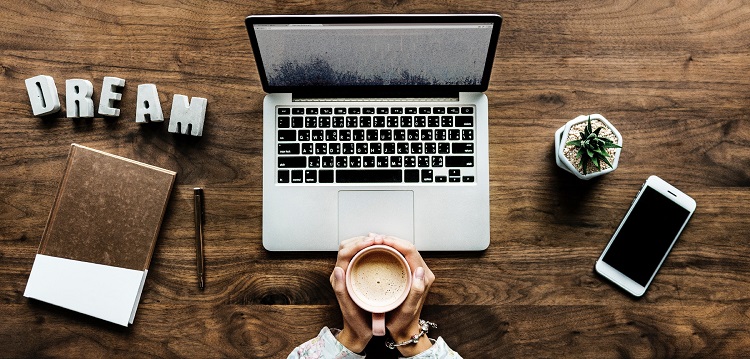 ZON@FON
Neste WOMCast, os youzzers™ ficaram habilitados a ganhar 1 de 10 Pocket Routers 3G que tivemos para oferecer. Vê no interior como decorreu.
Mostrar mais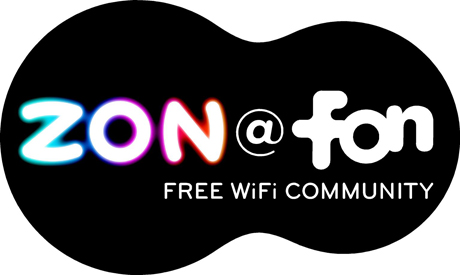 O ZON@fon é o maior serviço de hotspots WiFi em Portugal, que resulta de uma parceria entre a ZON e a fon, que é a maior comunidade WiFi do mundo.

Com o serviço ZON@fon podes navegar fora de casa, gratuitamente e sem preocupações, em milhões de pontos de acesso (Hotspots) no mundo inteiro.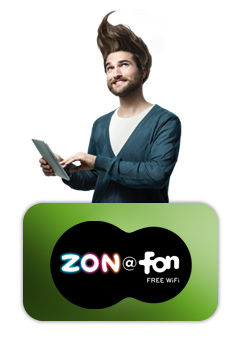 Com a activação deste serviço, cada youzzer™ pode usufruir de vantagens como:
- Acesso grátis a mais de 500.000 hotspots em Portugal e 4 milhões em todo o mundo. Aproveita para ver a lista no site.
- Tráfego ilimitado e sem limite de tempo para clientes ZON com equipamento compatível.
- Acesso possível com todos os equipamentos WiFi (computadores portáteis, smartphones, tablets, consolas de jogos e outros).
- Sem necessidade de aquisição de equipamentos adicionais, tais como placas USB de banda larga ou pocket routers.
- Serviço seguro porque existem duas redes distintas: a rede privada para os acessos de tua casa, e a rede pública do hotspot que tem um endereço IP específico, uma largura de banda dedicada. Adicionalmente, existe autenticação de todos os utilizadores o que garante um nível de segurança adicional.
- Possibilidade de obteres 50% da receita com a venda de passes no teu hotspot a utilizadores não registados na comunidade (por exemplo, turistas ou clientes de outros fornecedores de Internet).



Para a sua utilização, bastou que cada youzzer™ escolhesse a rede WiFi com o nome FON_ZON_FREE_INTERNET. Depois disso, abrir uma página de Internet, por exemplo www.wikipedia.org, e no Portal de Acesso colocar o username e password escolhidos pelo mesmo no processo de registo do ZON@fon. Conseguiram, assim, fazer login e navegar gratuitamente na Internet, sem limite de tempo, nem limite de consumos!





---
FUNCIONAMENTO DO WOMCAST


Tivemos ainda um Passatempo único para todos os youzzers™:

Neste WOMCast cada youzzer™ ficou habilitado a ganhar 1 de 10 Pocket Routers 3G que tivemos para oferecer.





Para isso, tiveram
apenas
de visitar o site do ZON@fon
(opção visitar site)
, dar-nos a sua opinião
(opção envia a tua opinião)
e recomendar às suas amigas e amigos
(opção recomendar a amigos)
.

Os 10 youzzers™ que recomendaram ao maior número de amigos foram os Vencedores. Uma recomendação foi contabilizada por cada e-mail diferente enviado e aceite pelos teus amigos.

Parabéns Miguel Patricio, Renato Borrega, Licinia Tavares, Emanuel Borrega, Miguel Rasquinho, Daniel Barata, João Pedro Faia, Elisabete Figueiredo, Ana Rita Garcia e Eliana Fernandes foram os vencedores do passatempo ZON@fon.

Pela sua participação neste WOMCast e recomendação aos seus amigos cada youzzer™ ganhou mais pontos para a sua conta de youzzer™, o que melhorou a sua posição para ser seleccionado para campanhas do seu interesse (podes consultar o capítulo da Informação/O meu status/Como subir de nível?).

- Se já és youzzer™, mantém-te atento aos questionários de qualificação e poderás estar entre os selecionados para as próximas campanhas!
- Se ainda não és youzzer™,
inscreve-te aqui!
Para qualquer questão contacta-nos para o seguinte e-mail: membros.portugal@youzz.net
Change location
Select your country from the list bellow
and you'll be redirected to the matching youzz page.