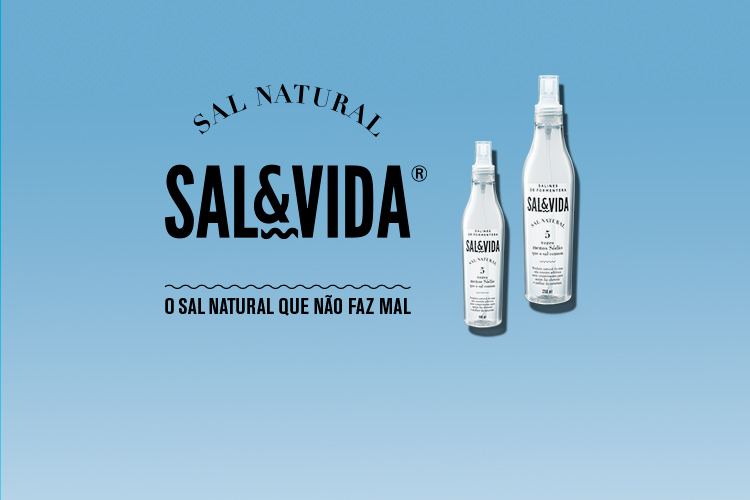 SAL&VIDA®
Entre o Sabor e a Saúde, escolho os dois! Chegou um sal diferente do tradicional. Um sal 100% natural, que alia a qualidade do sabor ao teu bem-estar e saúde. Entra e vê como decorreu a campanha.
Mostrar mais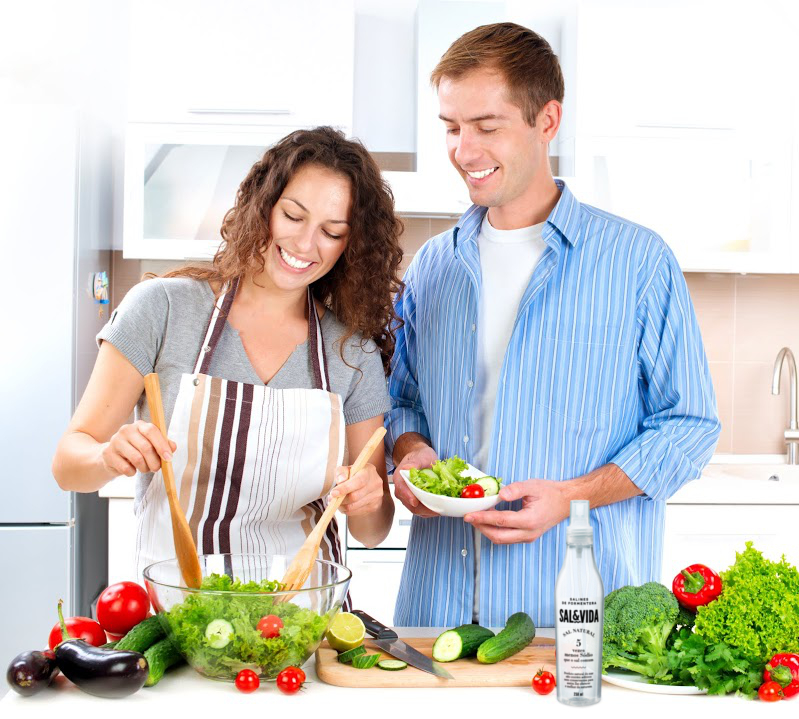 SAL&VIDA® é um sal 100% natural, com cinco vezes menos sódio do que o sal tradicional. Para além disto, sendo líquido, SAL&VIDA® permite uma maior uniformização do tempero, assim como um maior controlo nas quantidades utiiizadas.

Com SAL&VIDA® podemos manter o sabor a sal que tanto gostamos sem prejudicar a saúde. É muito fácil utilizar SAL&VIDA®: podes utilizá-lo nas marinadas ou durante a confeção, mas a nossa sugestão é que o utilizes no final.

Cozinha como é habitual, utilizando ervas aromáticas e especiarias e, no final, cada pessoa pode adicionar SAL&VIDA®. São aconselhadas 3 a 6 pulverizações por prato dependendo do gosto de cada um. Desta forma, todos vão ficar satisfeitos.




---


SAL&VIDA® é Saúde, é Partilha, é Amizade!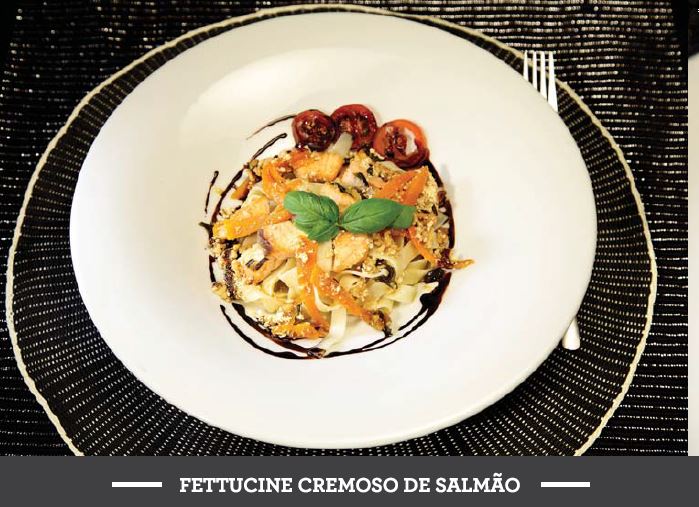 Por isso, deve ser usado no quotidiano e nos momentos especiais. Sugerimos, assim, quatro refeições inspiradoras SAL&VIDA® que deixam qualquer um de água na boca.


JANTAR DE AMIGOS COM FETTUCINE CREMOSO DE SALMÃO

Ao jantar, aproveita para colocar SAL&VIDA® à mesa e sugere-lhes que temperem o prato a gosto e a combinação será... perfeita!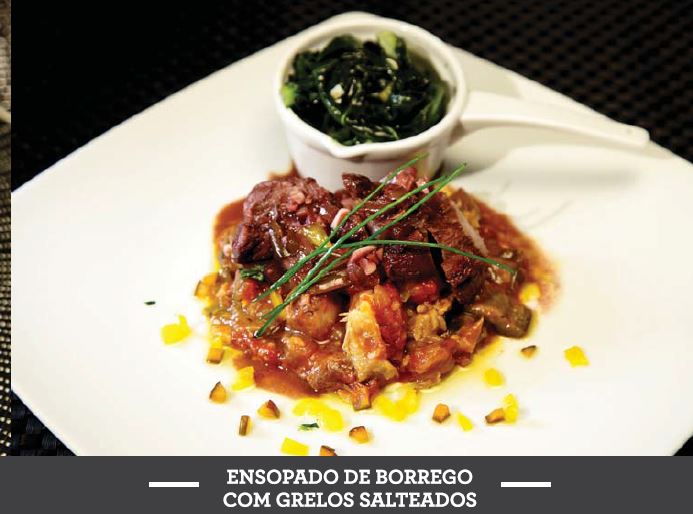 JANTAR DE COLEGAS DE TRABALHO NUMA SEXTA-FEIRA COM ENSOPADO DE BORREGO E GRELOS SALTEADOS


Começar a noite de sexta-feira com um jantar de colegas de trabalho é sempre uma ótima forma de iniciar o fim-de-semana.

O tema de conversa já está escolhido: partilhar os benefícios de SAL&VIDA® e, depois disso, saborear o ensopado de borrego.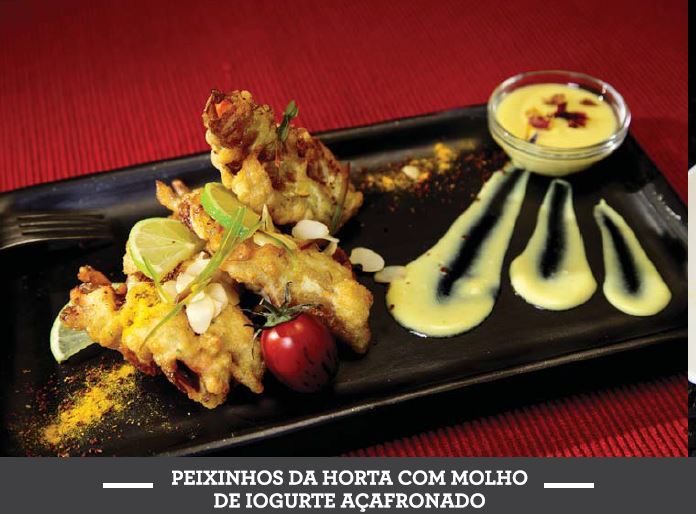 ALMOÇO DE DOMINGO COM PAIS E SOGROS


Os teus pais e os teus sogros queixam-se de que a receita dos peixinhos da horta já não é como antigamente?

Prova-lhes que não é exatamente igual mas é muito melhor! A teu favor tens SAL&VIDA®. A prova de que comer saudável e com sabor é rápido e prático!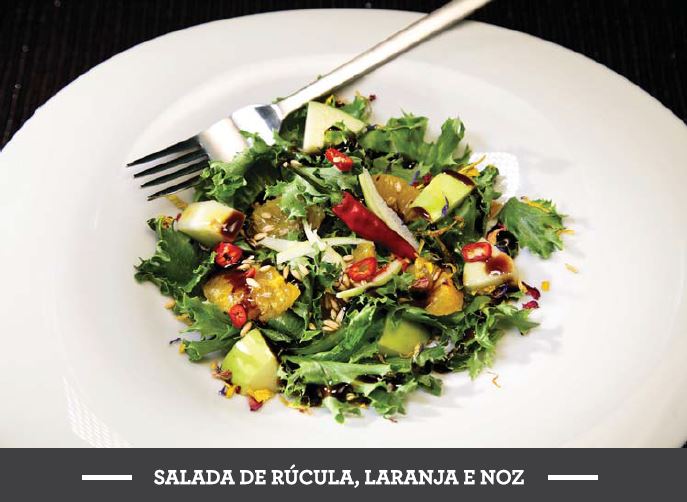 ALMOÇO SAUDÁVEL DE SEGUNDA-FEIRA


O fim-de-semana foi de doces, doces e... Muita comida!
Nada melhor que começar a semana com uma muito saudável e saborosa salada de rúcula, laranja e noz.

Está pronta em 10 minutos e a frescura, a energia e os contrastes de sabor vão tornar o teu dia mais agradável e saudável.












ESPECIAL JANTAR ROMÂNTICO

Cada youzzer™ pode aproveitar esta campanha para organizar um jantar romântico com a tua cara metade. Nunca é tarde para surpreender quem mais se ama, não é verdade?
A sugestão foi um jantar saboroso e saudável combinado com SAL&VIDA®.
As fotografias da especialidade e do ambiente escolhido foram... surpreendentes!
---

Funcionamento da Campanha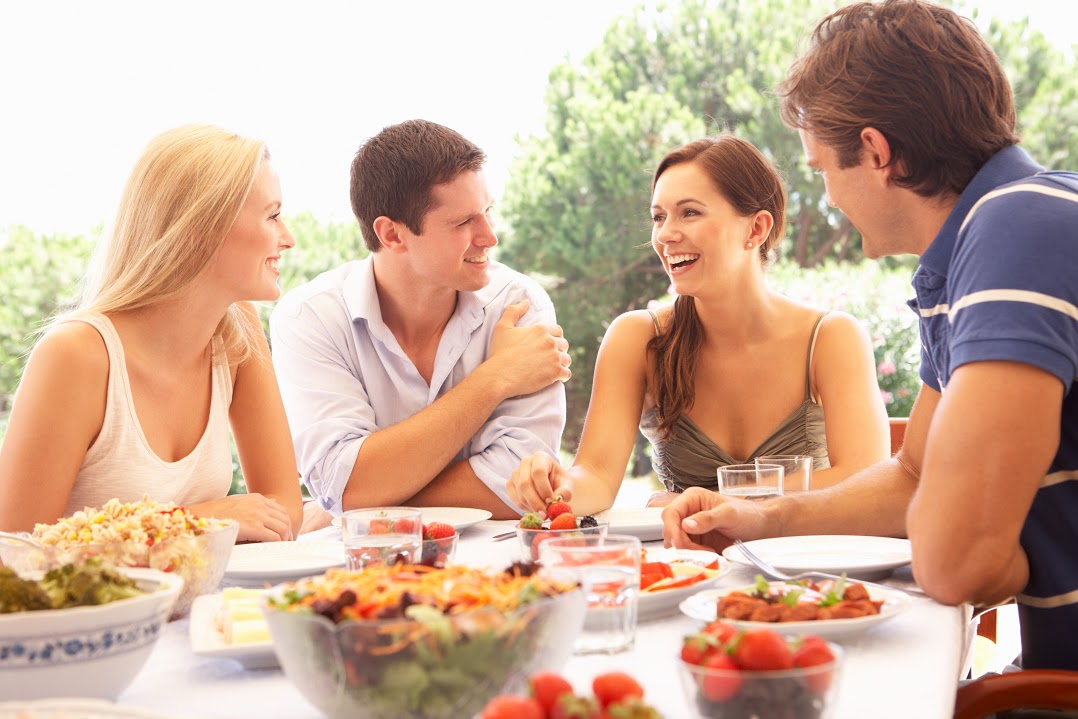 O que receberam os youzzers™:

✓ 1 carta de boas-vindas;
✓ 1 embalagem de 250 mL de SAL&VIDA® para experimentação;
✓ 1 livro de receitas SAL&VIDA® digital aqui;
✓ 1 avental SAL&VIDA;
✓ 35 vales de oferta SAL&VIDA® para partilhares a experiência com amigos, familiares e conhecidos;
✓ 1 guia global de campanha (Download Aqui), em formato digital, com informações sobre o produto, a campanha, o que fazer e como espalhar a palavra (recomendações, sugestões e dicas de partilha de opinião).




E... a experiência continuou com o Passatempo Foto + Divertida:

Premiámos os youzzers™ mais divertidos SAL&VIDA®. Puderam aproveitar esta experiência, consultar o livro de receitas e caprichar nos seus cozinhados. Convidaram os seus amigos e familiares para os momentos que lhe sugerimos e deram-lhes a conhecer este sal 100% natural.
Partilharam connosco o preparado das receitas, assim como os melhores momentos da campanha. De seguida, bastou que tivesse feito o upload da fotografia mais divertida e, depois disso, um júri Jaba Recordati premiou as 3 fotos mais divertidas de entre as 10 mais votadas, com um conjunto de ofertas da marca.


- Mantém-te atento aos questionários de qualificação e poderás estar entre os selecionados para as próximas campanhas.
- Se ainda não és youzzer™, inscreve-te aqui!

Para qualquer questão contacta-nos para o seguinte e-mail: membros.portugal@youzz.net
Change location
Select your country from the list bellow
and you'll be redirected to the matching youzz page.