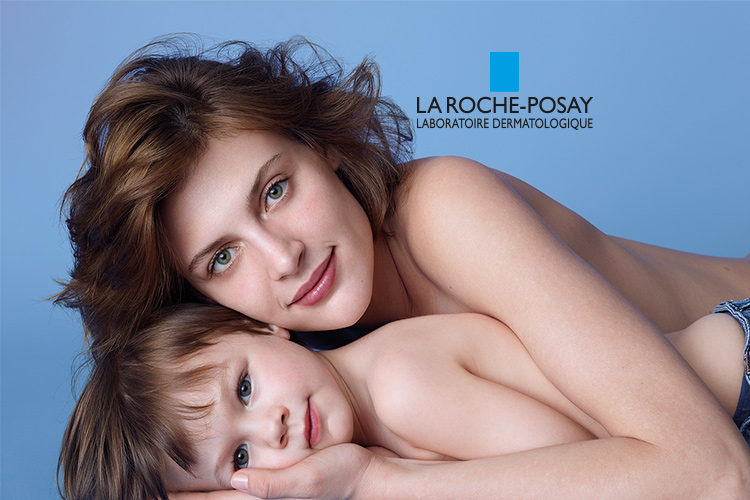 LIPIKAR BAUME AP +
LA ROCHE-POSAY Laboratoire Dermatologique
E
n
esta ca
mpaña los
y
ouzzers tienen la oportunidad de
proba
r
LIPIKAR BAUME AP+:
el aliado diario de tu bebé que consigue calmar de manera
inmediata la p
iel con tendencia atópica y espacia los brotes de sequedad severa.
La investigación de La Roche-Posay ha demostrado que no es suficiente restaurar la barrera protectora de la piel
. Es necesario volver a equilibrar su microbioma, la población de
microorganismos que se
encuentran en la superficie de la piel, ya que si éste s
igue estando desequilibrado, los brotes de sequedad severa, las irritaciones y los picores tienden a volver.

20 AÑOS DE EXPERIENCIA EN EL CUIDADO
DE LA PIEL SECA CON TENDENCIA ATÓPICA


LIPIKAR BAUME AP+ con Aqua Posae Filiformis, un nuevo ingrediente activo patentado y exclusivo para actuar sobre los dos factores determinantes de una piel con tendencia atópica:

- Reestablece y estabiliza el equilibrio del microbioma.


-

Restaura y preserva la barrera de la piel.
Una fórmula concentrada en Niacinamida y Manteca de Karité (20%) y elaborada usando un número mínimo de ingredientes seleccionados por su eficacia e inocuidad. Sin perfume, sin parabenes.
Resultados:
Calma de manera inmediata la piel y espacia los brotes de sequedad severa. Su textura no grasa garantiza una absorción inmediata y facilita su uso diario.

FUNCIONAMIENTO DE LA CAMPAÑA
¿Qué reciben los youzzers™?

Al inicio de la campaña, cada youzzer recibe un kit youzz/LIPIKAR BAUME AP+, con el siguiente contenido:


- 1 unidad de LIPIKAR BAUME AP+ (400 ml.);
- 60 sachettes de LIPIKAR BAUME AP+ para repartir con amigos, familiares y vecinos que tengan niños con piel extremadamente seca o atópica;
- 16 tarjetas de fidelización (1 para el youzzer™ y 15 para repartir);
- 15 folletos informativos de LIPIKAR BAUME AP+ para que los amigos, familiares conozcan mejor el producto;
- 1 guía de campaña con información sobre la marca, el producto y consejos sobre qué hacer y cómo hacer correr la voz;
- 1 bloc de cuestionarios para reflejar la opinión de los amigos con los que compartas LIPIKAR BAUME AP+.
Concurso "Piel más saludable"

Los youzzers™ con las fotografias LIPIKAR BAUME AP+ más originales serán premiados. Para ser uno de los 3 ganadores sólo tienes que cargar fotos creativas en la Galería de Campaña con los hashtag #LipikarBaumeAP+, #youzz y #youzzLipikar.

Al final de la campaña, un jurado de La Roche-Posay premiará a las 3 fotografias más divertidas, de entre las 10 más votadas, con obsequios de la marca.


Para cualquier cuestión, puedes entrar en contacto con nosotros en miembros.espana@youzz.net
Change location
Select your country from the list bellow
and you'll be redirected to the matching youzz page.