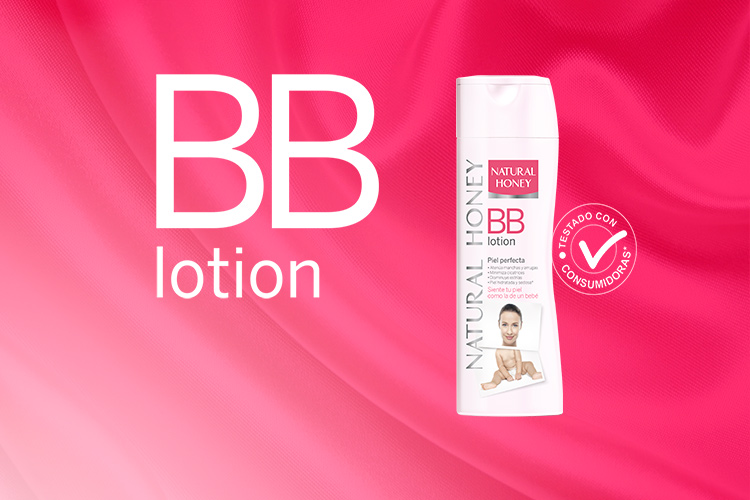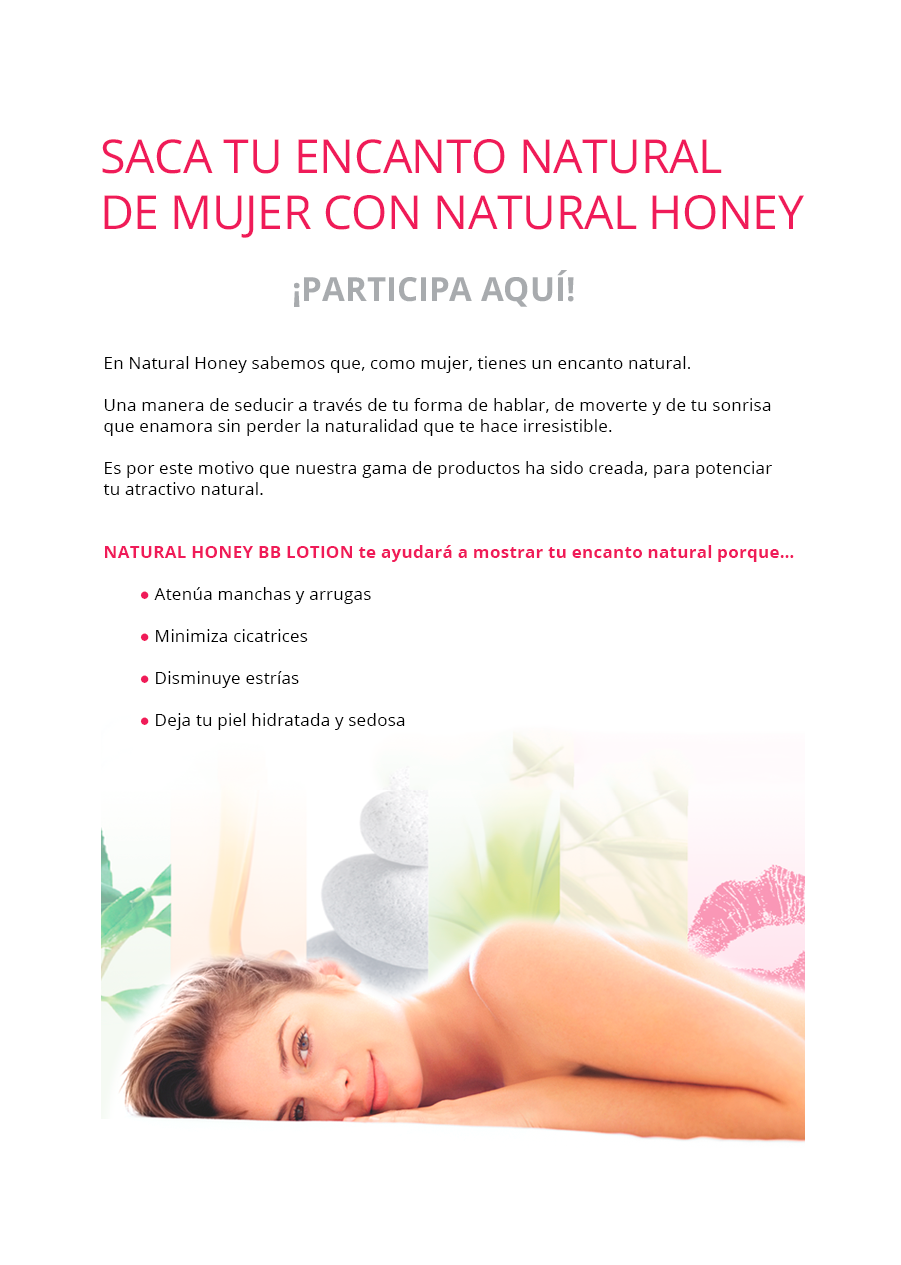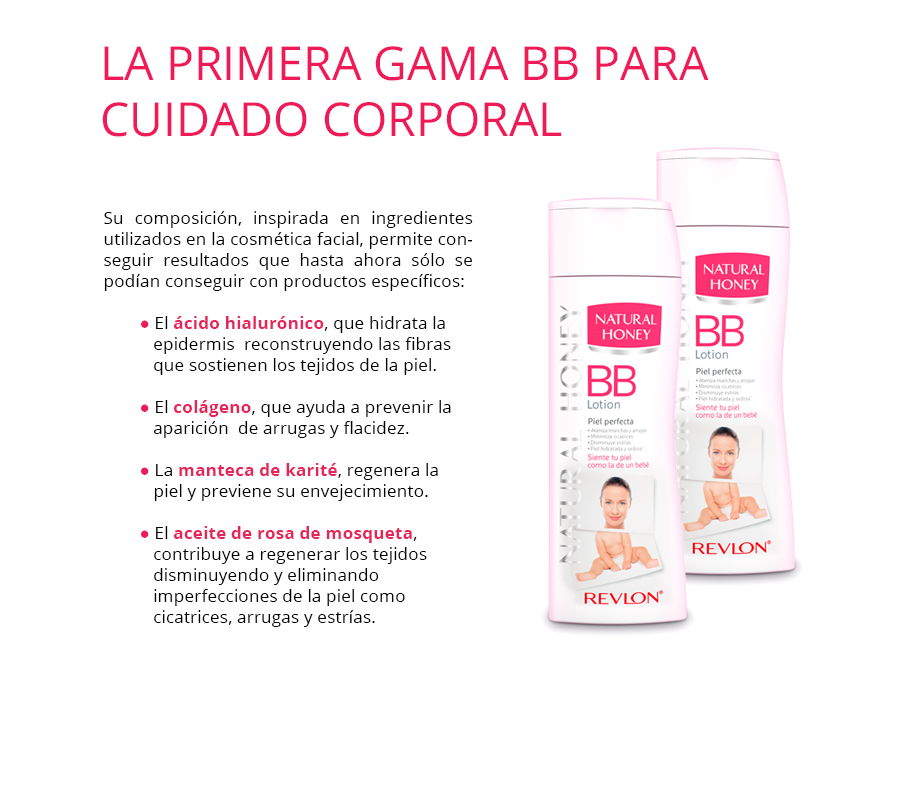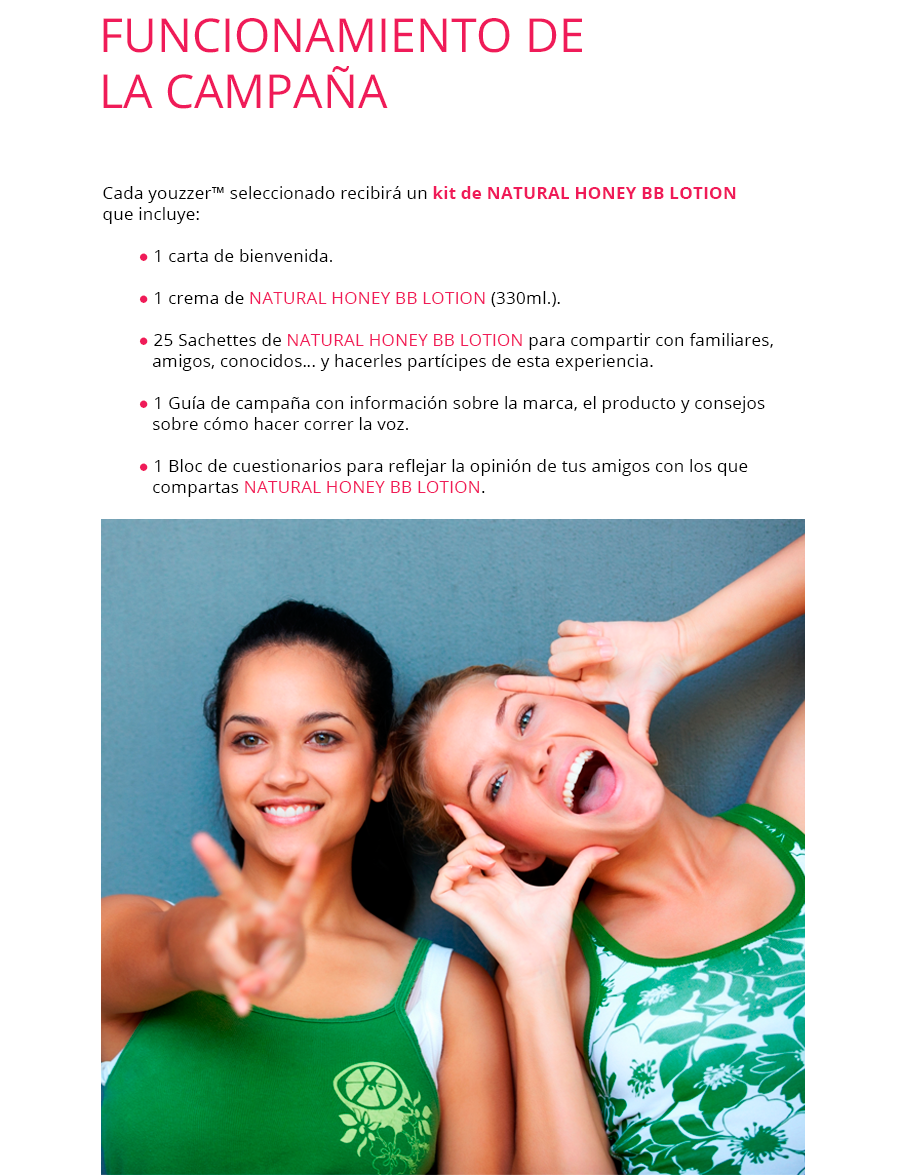 CONCURSO DE FOTOS Y VÍDEOS "SIENTE TU PIEL COMO LA DE UN BEBÉ"
El jurado de Revlon eligió entre las 10 fotos y vídeos a las 3 ganadoras para que recibieran un kit con productos de la marca. Las fotos ganadoras fueron: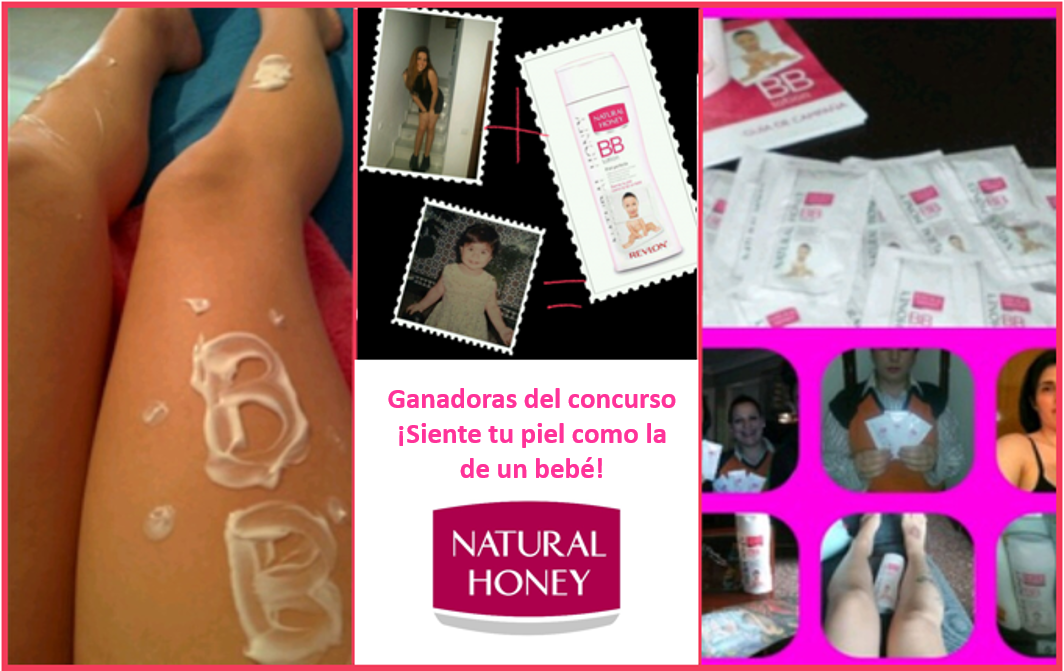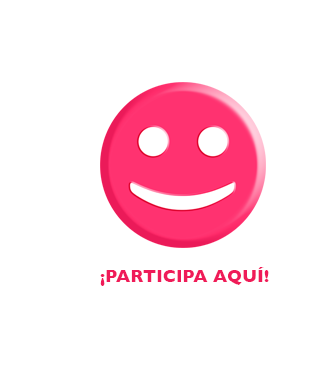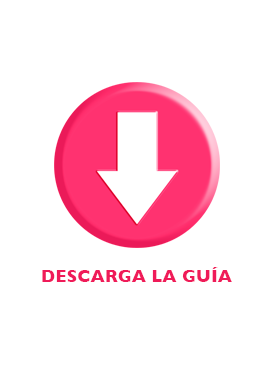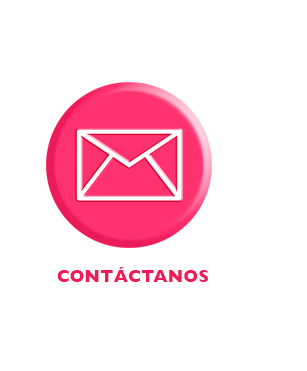 SACA TU ENCANTO NATURAL DE MUJER CON NATURAL HONEYEn Natural Honey sabemos que, como mujer, tienes un encanto natural.Una manera de seducir a través de tu forma de hablar, de moverte y de tu sonrisa que enamora sin perder la naturalidad que te hace irresistible.Es por este motivo que toda nuestra gama de productos ha sido creada para potenciar tu atractivo natural.NATURAL HONEY BB LOTION te ayudará a mostrar tu encanto natural porque…» Atenúa manchas y arrugas» Minimiza cicatrices» Disminuye estrías» Deja tu piel hidratada y sedosaLA PRIMERA GAMA BB PARA CUIDADO CORPORALSu composición, inspirada en ingredientes utilizados en la cosmética facial, permite conseguir resultados que hasta ahora sólo se podían conseguir con productos específicos:El ácido hialurónico, que hidrata la epidermis reconstruyendo las fibras que sostienen los tejidos de la piel.El colágeno, que ayuda a prevenir la aparición de arrugas y flacidez.La manteca de karité, regenera la piel y previene su envejecimiento.El aceite de rosa de mosqueta, contribuye a regenerar los tejidos disminuyendo y eliminando imperfecciones de la piel como cicatrices, arrugas, estrías.FUNCIONAMIENTO DE LA CAMPAÑACada youzzer™ seleccionado recibirá un kit de NATURAL HONEY BB LOTION que incluye:• 1 carta de bienvenida.• 1 crema de NATURAL HONEY BB LOTION (330ml.).• 25 Sachettes de NATURAL HONEY BB LOTION para compartir con familiares, amigos, conocidos… y hacerles partícipes de esta experiencia.• 1 Guía de campaña con información sobre la marca, el producto y consejos sobre cómo hacer correr la voz.• 1 Bloc de cuestionarios para reflejar la opinión de tus amigos con los que compartas NATURAL HONEY BB LOTION.CONCURSO DE VÍDEOS Y FOTOS:¡Siente tu piel como la de un bebé!Los youzzers™ que suban las 3 fotografías o vídeos más originales de la experiencia BB Lotion serán premiados. Para ser uno de los ganadores sólo tienes que hacer fotos y vídeos divertidos y cárgalos a la Galería de Campaña. Y no te olvides de añadir los hashtags #youzz, #NaturalHoneyBB, #youzzNaturalHoneyBB cuando lo compartas en tus redes sociales.
Al final de la campaña, un jurado de Natural Honey elegirá a los 3 ganadores, de entre los 10 vídeos y fotos más votados. ¡Llévate un kit de productos de la marca!
Change location
Select your country from the list bellow
and you'll be redirected to the matching youzz page.