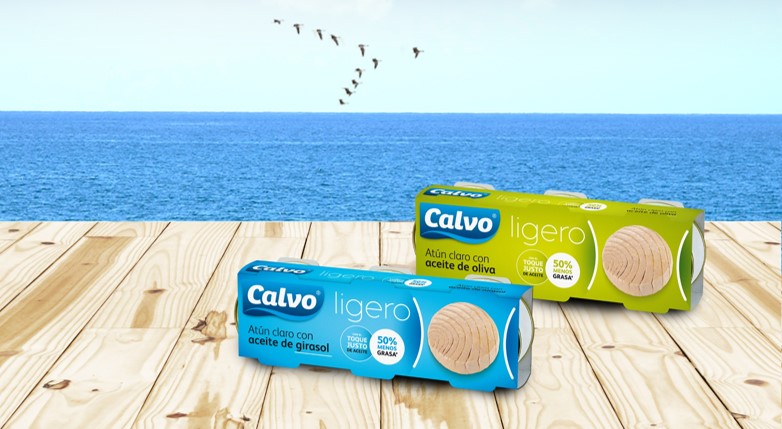 Atún claro Calvo ligero
2.000 youzzers probaron Atún claro Calvo ligero, igual de sabroso y jugoso que siempre ¡pero con la mitad de calorías!
Mostrar más
En esta campaña
2.000 youzzers
tuvieron la oportunidad de probar el nuevo atún claro
Calvo Ligero,
más saludable, con menos calorías y con un
50% menos de grasa
que el tradicional. ¡Perfecto para cuidar la línea sin renunciar al sabor inigualable de
Calvo!
#Youzz
#YouzzCalvoLigero
#ConservateLigero
PUNTUACIÓN MEDIA DEL PRODUCTO
4.8
ME HA CONQUISTADO SU SABOR
Me sorprendió mucho su sabor. He probado otros y eran insípidos, pero Atún Calvo Ligero mantiene su sabor original y el aceite justo. Para abrirlo es facilísimo. Y teniendo las dos variedades, en aceite de oliva y en girasol, tienes la posibilidad de elegir. Compraré a partir de ahora Atún Calvo Ligero, me ha conquistado su sabor. Gracias.
Vanesa O. Sola
RIQUÍSIMO
La verdad que esta campaña ha servido como descubrimiento para mí. El atún está delicioso y así da gusto cuidar la línea, ¡ni lo notas! Me parece que es un alimento ideal, jugoso y sabroso y que sirve para cualquier momento del día. Encantadísima con este producto, seguro que será un imprescindible en mi casa.
Paula Santillán
Ganadores del concurso de fotos
CONSÉRVATE LIGERO


¡Síguenos en nuestras redes sociales!
Change location
Select your country from the list bellow
and you'll be redirected to the matching youzz page.