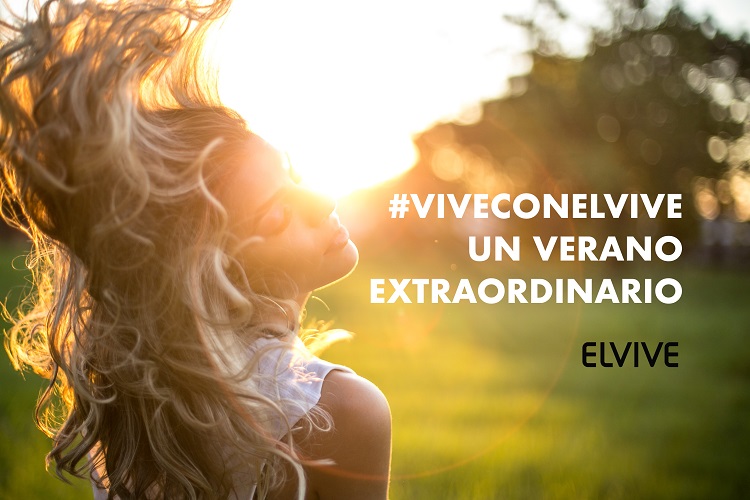 Muchas gracias por tu participación. Hasta la próxima.
#meencantaelvive y #viveconelvive

En verano tu cabello está sometido a situaciones extremas, no te preocupes, tenemos la solución perfecta para tu pelo con ELVIVE.
El Aceite Extraordinario Universal de ELVIVE transforma inmediatamente tu cabello. Su fórmula rica y ligera se adapta a los cabellos secos, desvitalizados y sin brillo y les proporciona nutrición y vitalidad sin efecto graso.
Si quieres presumir de pelo sano este verano, cuídalo con el n.º1 del mundo en tratamientos.
Si estas participando solo tienes que seguir los pasos
Experimenta
Vas a recibir un Kit con un tratamiento específico para tu tipo de cabello, queremos que nos muestres el nuevo brillo de tu cabello.
Evalúa
Cuéntanos todo sobre tu experiencia. Tienes cuestionarios disponibles para informarnos todo sobre el nuevo brillo de tu cabello.
Comparte
Por cada desafío lanzado, comparte 2 fotos de forma separada y pública en tu feed de Instagram y/o Facebook. Recuerda hacerlo con los dos hashtags
#meencantaelvive
y
#viveconelvive
Para cualuquer duda, escríbenos a miembros.espana@youzz.net
¡Síguenos en nuestras redes sociales!
Change location
Select your country from the list bellow
and you'll be redirected to the matching youzz page.