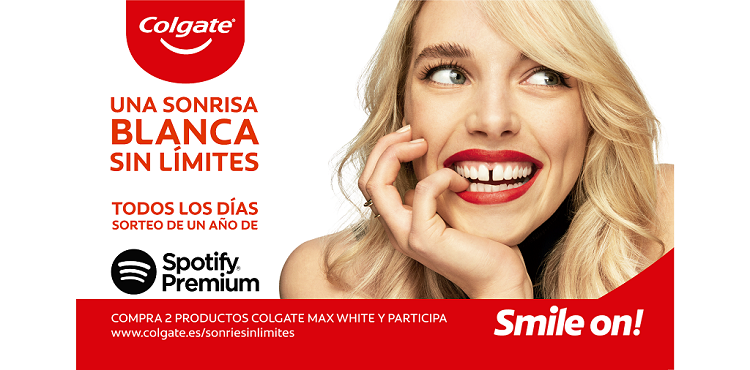 Muchas gracias por tu participación. Hasta la próxima.
¡Con Colgate, todos los días hay sorteo de un año de Spotify Premium!
Colgate une sus fuerzas a la plataforma de reproducción de música en streaming más popular a nivel global.
Tu también puedes ganar un año de Spotify Premium, ¿quieres saber cómo?
1
Compra 2 productos Colgate Max White.
2
Sube tu ticket a la web promocional.
3
Y puedes ser uno de los ganadores de un año de Spotify Premium.
¿Cómo puedes compartir una sonrisa más blanca con la música de tu vida?
Experimentar
Vas a recibir tu kit Colgate Max White y queremos que nos muestres esa sonrisa aún más brillante al ritmo de tus canciones favoritas.
Evaluar
Cuéntanos todo sobre tu experiencia. Tienes cuestionarios disponibles para informarnos.
Compartir
Comparte tus fotografías por cada Desafío lanzado, de forma separada y pública, en el feed de tu Instagram con el hashtag #ColgateSmileOn. Debes compartir informando a tus amigos de que pueden ganar 1 año de Spotify Premium.
Con la gama Max White de Colgate consigues unos dientes más blancos sin dañar el esmalte de tus dientes.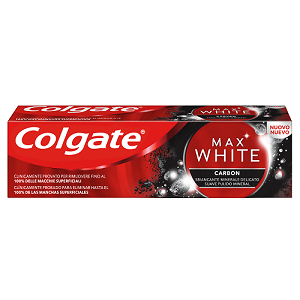 Dentífrico Colgate Max White Carbón

Las micro-partículas minerales de este dentífrico limpian a fondo los dientes y eliminan suavemente hasta el 100% de las manchas superficiales.
Dentífrico Colgate Max White Expert Original

Es una pasta de dientes blanqueadora con flúor para uso diario y sabor mejorado. Contiene un ingrediente blanqueador profesional, clínicamente probado para revertir años de manchas provocadas por comida y bebida, con un uso diario.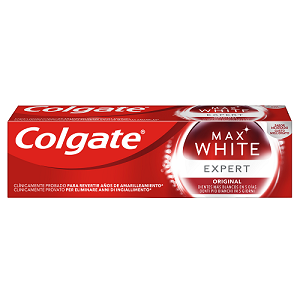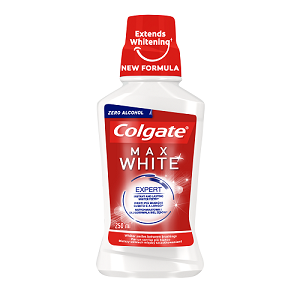 Enjuague Max White Expert
Un enjuague bucal para dientes más blancos al instante y con larga duración*. Proporciona una protección duradera frente a las manchas y contiene flúor para proteger contra la caries. La fórmula de este enjuague blanqueador Colgate Max White Expert no contiene alcohol etílico.
*Efecto óptico blanqueador temporal instantáneo. Protección duradera tras un uso continuo.
Cepillo de dientes Colgate 360º Expert White
Consigue una limpieza completa de la boca gracias a los filamentos con diseño en espiral que eliminan las manchas superficiales para lograr una sonrisa más blanca y natural. Cuenta con limpiador de lengua y mejillas para eliminar las bacterias que causan el mal aliento.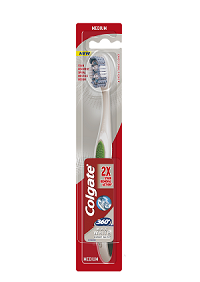 Para cualquier duda, escríbenos a miembros.espana@youzz.net

Síguenos en nuestras redes sociales
Change location
Select your country from the list bellow
and you'll be redirected to the matching youzz page.