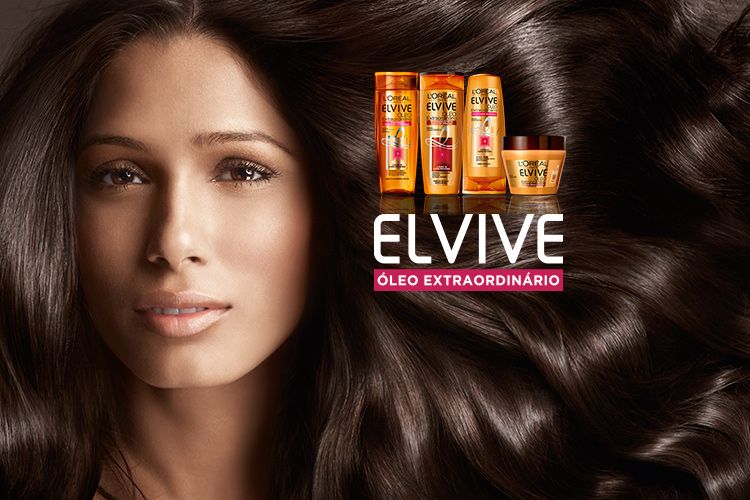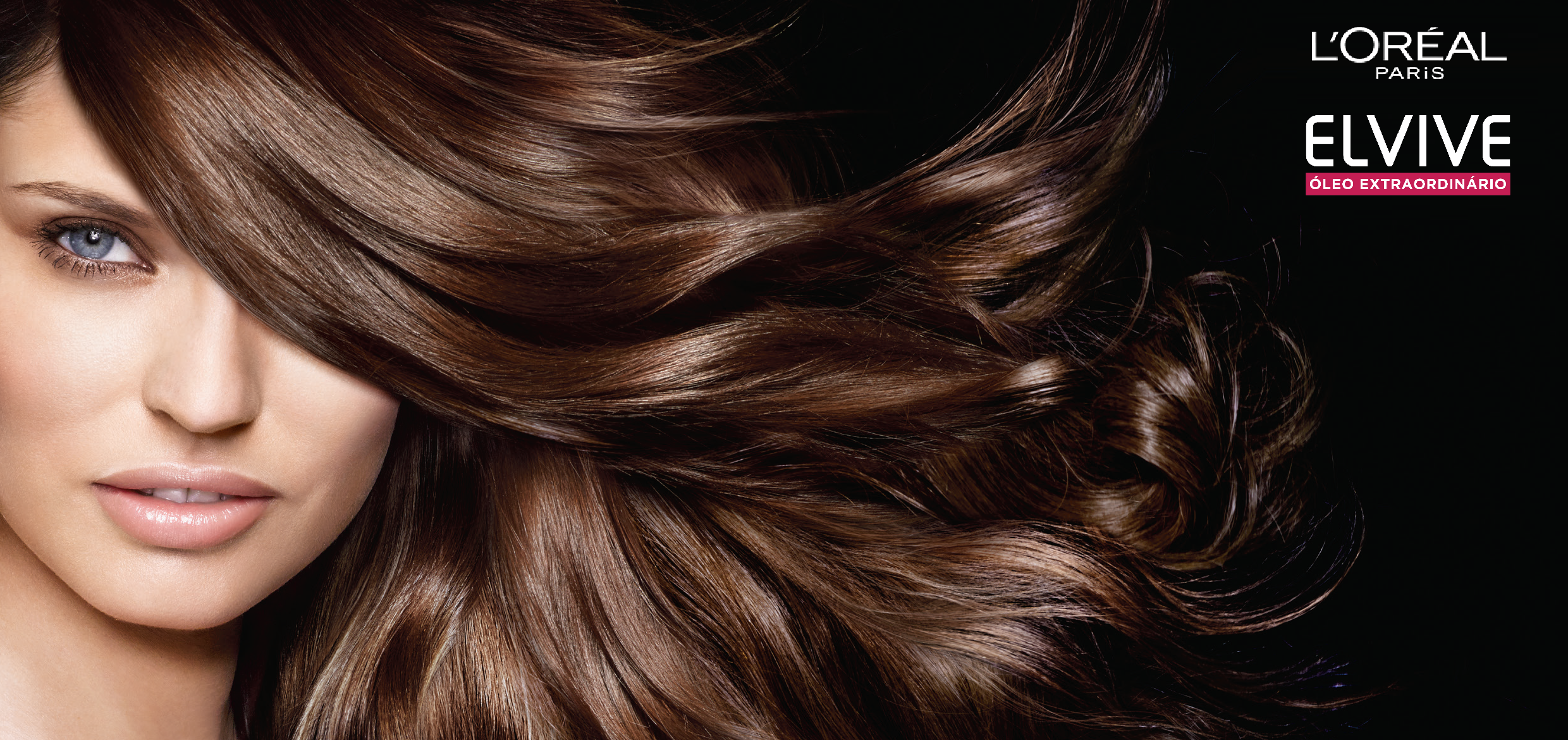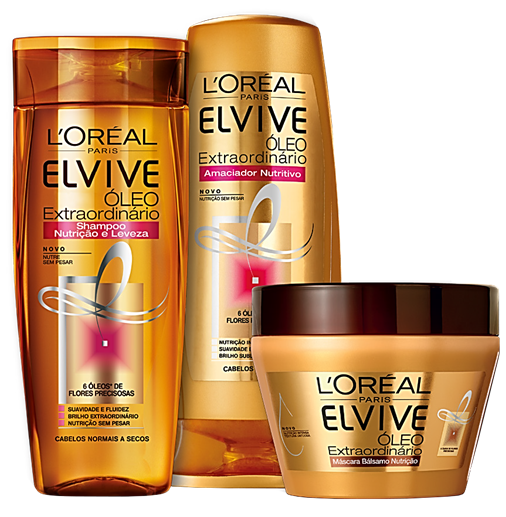 Chegou a 1ª gama de cuidados com óleos extraordinários para cabelos normais e secos de L'Oréal Paris. Finalmente, todas as mulheres podem tocar, sentir e ver o cabelo dos seus sonhos!
ELVIVE Óleo Extraordinário propõe um ritual completo de nutrição à base de óleos preciosos que se adapta às diferentes necessidades dos cabelos normais a secos e secos, proporcionando a dose certa de cuidado à fibra do cabelo.

Os laboratórios de L'Oréal Paris, especialistas na ciência dos Óleos Naturais, criaram uma fórmula extraordinariamente nutritiva com 6 óleos essenciais, cuidadosamente doseados e nas concentrações exactas para proporcionar uma nutrição adaptada às necessidades de todos os cabelos, normais a secos, em especial nas zonas mais danificadas e desidratadas.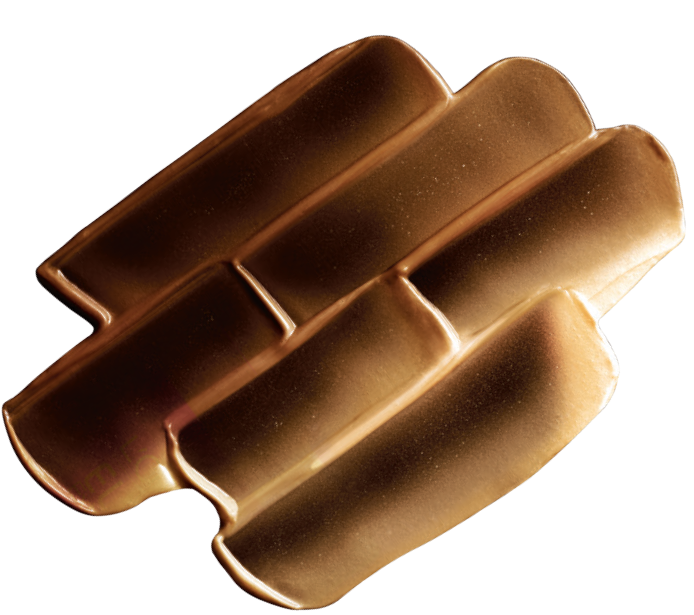 Uma tecnologia leve e límpida que combina doses muito precisas de óleos de flores preciosas, selecionados pelas suas propriedades protectoras e nutritivas, com um agente aperfeiçoador da superfície. Os óleos nutritivos finíssimos reforçam a hidratação, a suavidade e a leveza do cabelo sem o deixar mole. Um filme ultra fino e uniforme de lípidos reveste a superfície dos fios, mantendo-os lisos.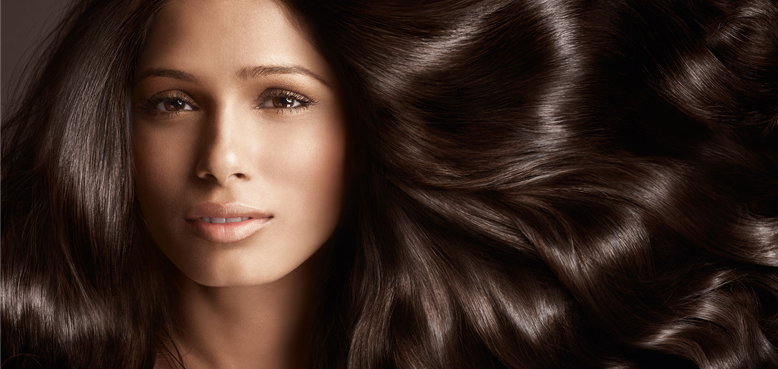 Shampoo Nutrição e Leveza: um elixir de de nutrição e leveza, extraordinariamente leve. Dá suavidade, fluidez e muito brilho ao cabelo.
Shampoo-Creme Nutrição Intensa: um banho de nutrição e disciplina. Condiciona intensamente a fibra. A textura rica e concentrada suaviza mesmo os cabelos secos e rebeldes, graças à tecnologia Nutri-Aminé.

Amaciador Nutritivo: a tecnologia dos "óleos extraordinários" deste condicionador foi especialmente desenvolvida para actuar como um suplemento de nutrição após o shampoo. Além dos óleos micronizados de flores, contém um trio de surfactantes catiónicos. Estes ingredientes activos dirigem-se às partes danificadas do cabelo, fornecendo-lhes os lípidos que estão em falta.

Máscara Bálsamo Nutrição para cabelos secos: altamente concentrada em lípidos, a tecnologia desta máscara conjuga-se com a do shampoo para os cabelos mais secos e danificados para dar mais nutrição e brilho mesmo às pontas secas.
---

FUNCIONAMENTO DA CAMPANHA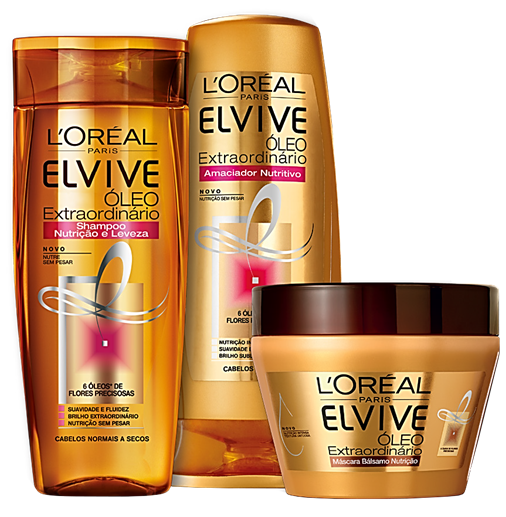 O que receberam os youzzers™:

» 1 carta de boas-vindas;
» 1 embalagem de shampoo ELVIVE Óleo Extraordinário Nutrição e Leveza;
» 1 amaciador ELVIVE Óleo Extraordinário;
» 1 máscara ELVIVE Óleo Extraordinário;
» 10 vales de desconto no valor de 1,5€, válidos na compra de qualquer produto da gama ELVIVE Óleo Extraordinário de L'Oréal Paris;
» 10 amostras máscara ELVIVE Óleo Extraordinário;
» 1 guia global de campanha (Download aqui) , com informações do produto, campanha, o que fazer e como espalhar a palavra (recomendações, sugestões e dicas de partilha de opinião);
» 1 bloco de questionários para amigos.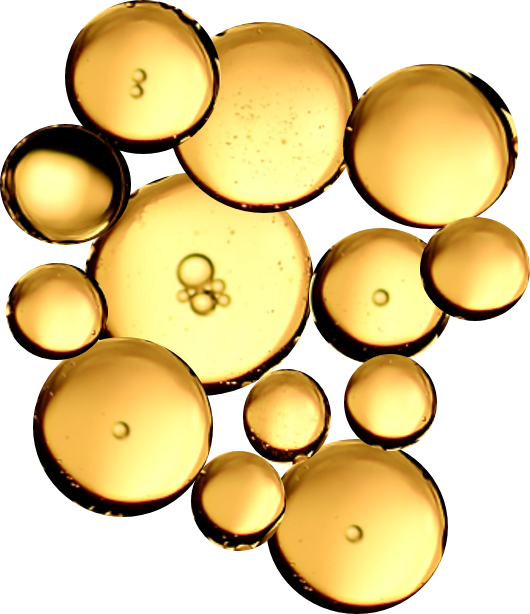 Passatempo 'Nutrição e Leveza no teu cabelo':

Premiámos as youzzers™ cujas fotografias ELVIVE Óleo Extraordinário foram consideradas as mais divertidas. Cada youzzer™ pôde aproveitar esta experiência para tirar as melhores, carregá-las na Galeria da Campanha e partilhar também esta oportunidade com os seus amigos e familiares, dando-lhes a conhecer a campanha e o produto.

Depois do upload das fotografias, no final da campanha, um júri L'Oréal Paris premiou as 3 fotografias mais divertidas - de entre as 10 mais votadas - com um conjunto de ofertas da marca.

Nota: para o apuramento do Top10 do passatempo fotográfico, apenas será considerada uma fotografia por youzzer participante.



Change location
Select your country from the list bellow
and you'll be redirected to the matching youzz page.