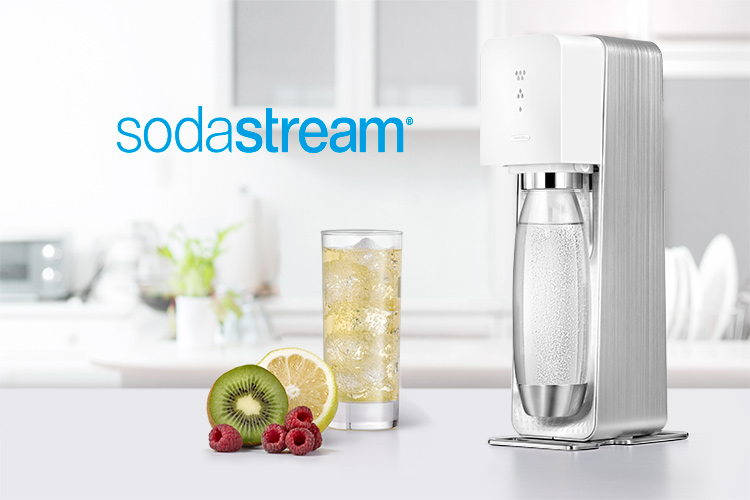 A Sodastream pretende revolucionar a indústria das bebidas gaseificadas, oferecendo uma solução prática e amiga do ambiente ao preparar bebidas em casa.

Com a gama de sabores Sodastream pretendemos ir ao encontro dos diferentes hábitos alimentares e gostos. Queremos abraçar um estilo de vida mais saudável, desfrutando de uma água gaseificada simples, divertida e deliciosa, que tem a capacidade de permitir que cada faça a sua bebida de forma personalizada, simples e criativa.

Conhece as receitas que podes fazer com Sodastream, acedendo ao folheto informativo!
Sodastream vem revolucionar a tua água! Inova, sê diferente, experimenta, inventa e... Deixa os sabores voar!

Os youzzers tiveram a oportunidade de dar gás à sua imaginação com o mais recente passatempo Sodastream!

Para isso, partilharam os seus jantares ideais cheios de originalidade, com descrições criativas da comida, da companhia e, mais importante ainda, da bebida.

É com muito gosto que anunciamos os 10 youzzers vencedores do passatempo Sodastream:

Maria da Luz Lima
Flávia Peixoto
Carla Oliveira
Sofia Silva
Anabela Fernandes
Susana Rego Machado
Mariana Braga Teixeira
Cintia Vinagre
Ana Cristina Correia Meireles
Elisa Mendonça

PARABÉNS, ganharam uma máquina e xaropes Sodastream!

Change location
Select your country from the list bellow
and you'll be redirected to the matching youzz page.