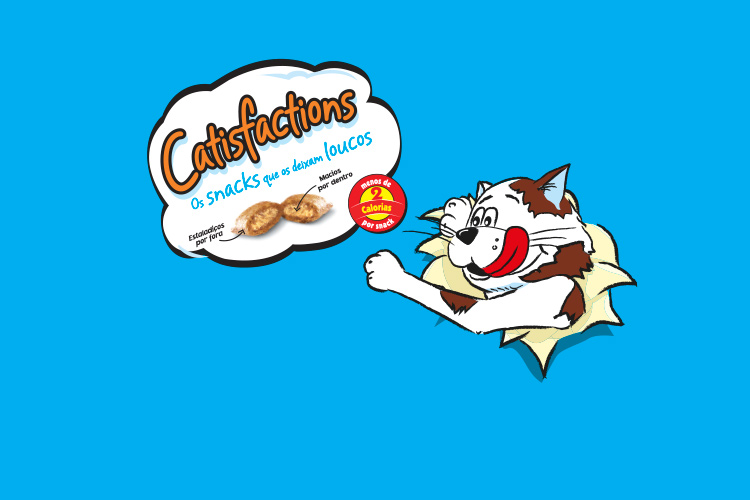 Snacks Catisfactions®
2 000 youzzers™ tiveram a oportunidade de dar a experimentar Snacks Catisfactions® aos seus gatos. Os snacks que os deixaram loucos. Estaladiços por fora e macios por dentro... É de comer e miar por mais! Entra e vê como funcionou.
Mostrar mais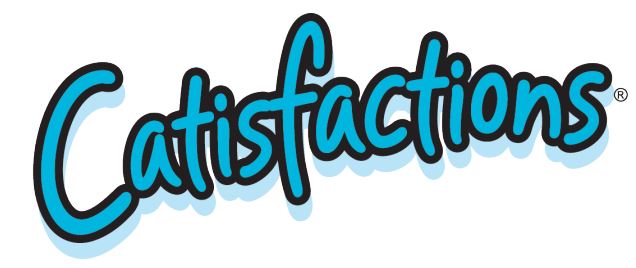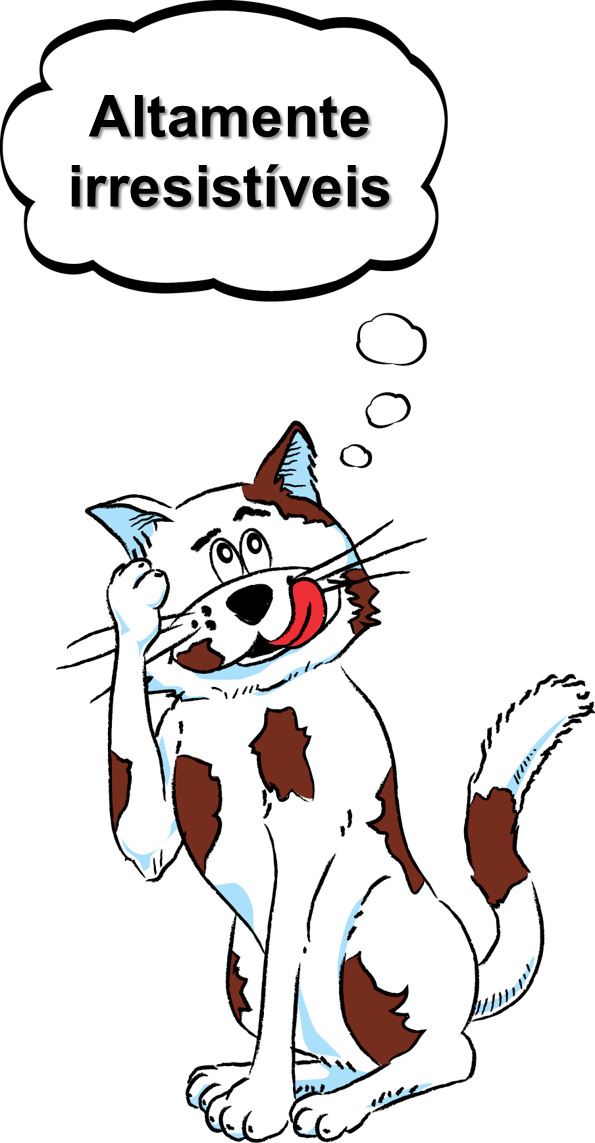 2 000 youzzers™ tiveram a oportunidade de experimentar gratuitamente Catisfactions®, os snacks que deixaram os gatos loucos!

Saborosos e irresistíveis snacks, estaladiços por fora e macios por dentro. Saudáveis e com menos de 2 Kcal cada, estão disponíveis em 5 variedades mix.

Já ouviste falar do "shake effect"? Basta agitares a embalagem de Catisfactions® e ver a reação do teu gato.

3, 2, 1...

Ele reconhece o som e vai correr até ti em busca dos snacks com um sabor irresistível.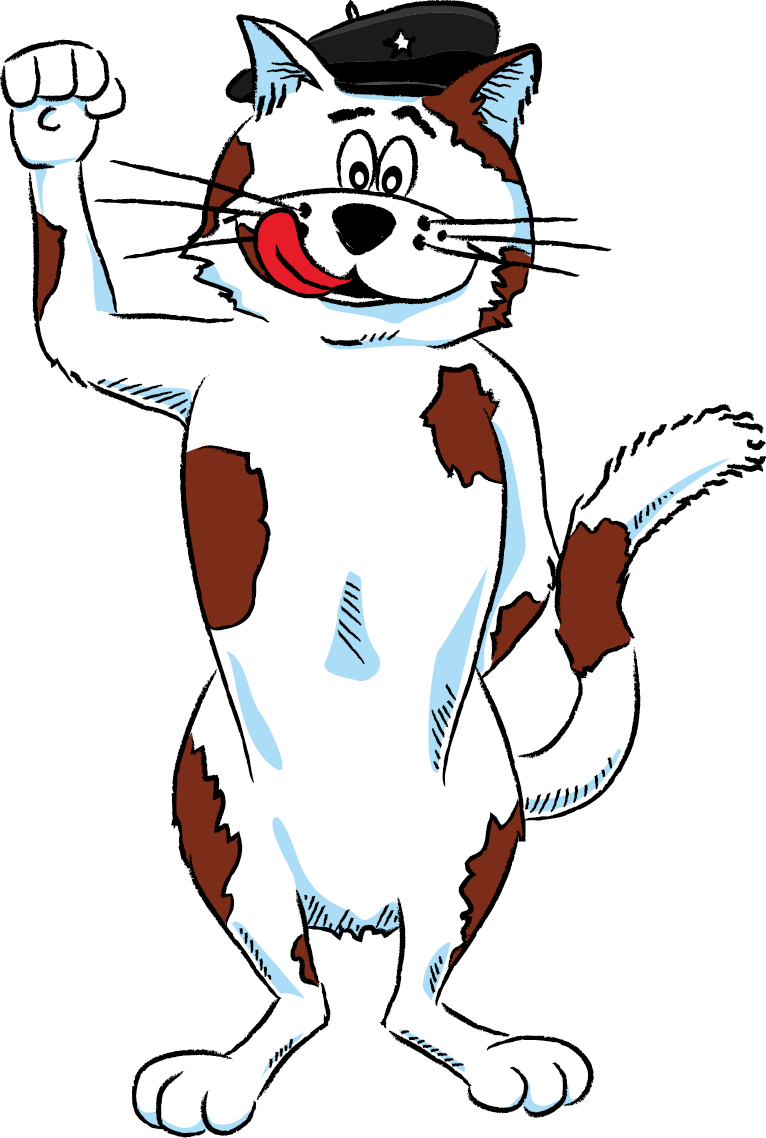 Os donos apreciam o cuidado e o mimo que dão aos seus gatos. Por isso, e porque Catisfactions® se apresenta como uma proposta que proporciona momentos espontâneos e divertidos, a relação entre os dois torna-se cada vez mais próxima, emocional e alegre.

A partir desta campanha, os gatos e os seus donos passaram a usufruir de uma experiência altamente irresistível, porque... Catisfactions® é uma opção saudável mas, ao mesmo tempo, uma garantia de uns snacks que irão deixar os gatos loucos!


Os donos adoram mimar e acarinhar os seus gatos!



---
Funcionamento da Campanha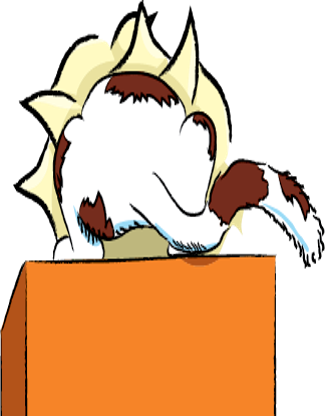 O que receberam os youzzers™:

No arranque da campanha, cada youzzer™ recebeu um kit Catisfactions®/youzz.net™ gratuito, com os seguintes conteúdos para informação e experimentação:

» 1 carta de boas-vindas;
» 5 unidades de diferentes variedades de Catisfactions® (Galinha, Salmão, Queijo, Galinha & Pato e Salmão & Queijo);
» 85 amostras Catisfactions® Galinha 15 g;
» 35 vales de desconto no valor de 0,50 € para partilharem com os vossos amigos, familiares e conhecidos;
» 1 guia global de campanha (Download aqui) com informações do produto, campanha, o que fazer e como espalhar a palavra (recomendações, sugestões e dicas de partilha de opinião).
A experiência continuou com o Passatempo Foto + Divertida e... Com o Vídeo + Divertido: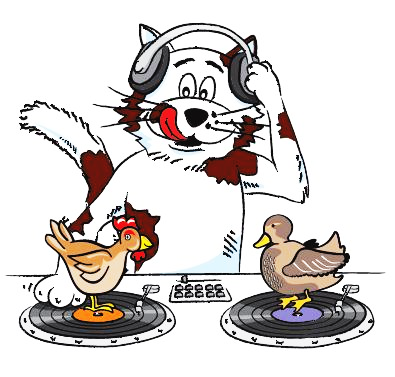 Premiámos os youzzers™ e os gatos mais divertidos Catisfactions®. Aqui, puderam aproveitar esta experiência e dar a conhecer aos seus amigos de quatro patas o verdadeiro "shake effect". Para isso, bastou fazerem o upload na Galeria de Campanha de fotografias altamente irresistíveis com os outros youzzers™ e usufruir, em conjunto com os seus animais, momentos de partilha únicos.

Partilharam ainda os vídeos mais divertidos com os outros youzzers™ da campanha, mostrando a reação do seu gato ao "shake effect". Ficou comprovado! Os gatos correram até aos seus donos ao sentirem Snacks Catisfactions®.

Depois disso, um júri Catisfactions® premiou as 3 fotografias e os 3 vídeos mais divertidos de entre os 10 mais votados, com um conjunto de ofertas da marca.


Estaladiços por fora e macios por dentro!
---

Informações:

- Se és youzzer™, mantém-te atento aos questionários de qualificação e poderás estar entre os selecionados para as próximas campanhas.
- Se não és youzzer™, inscreve-te aqui!
- Para qualquer contacta-nos para o seguinte e-mail: membros.portugal@youzz.net

Change location
Select your country from the list bellow
and you'll be redirected to the matching youzz page.