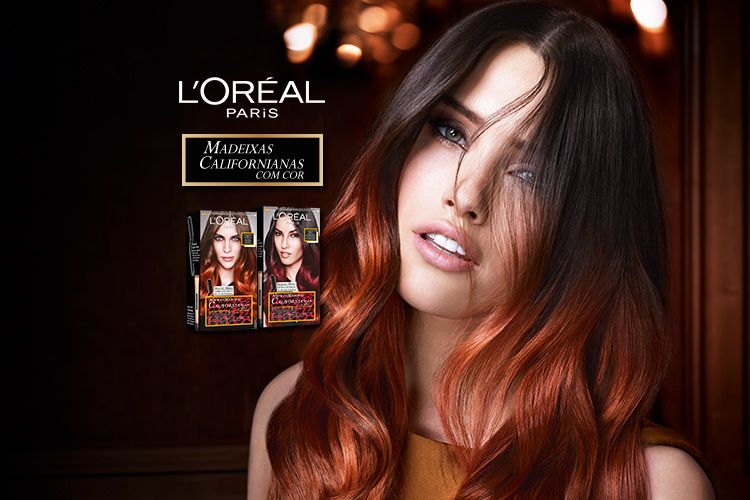 Madeixas Californianas com Cor de L'Oréal Paris
L'Oréal Paris apresenta a grande tendência de coloração para 2014! Um novo estilo boémio-chique que vai influenciar todas as mulheres. Uma campanha onde 1 000 youzzers™ modernas, sofisticadas e livres, tiveram a oportunidade de experimentar cores ultra glamorosas. Entra e descobre mais.
Mostrar mais
MADEIXAS CALIFORNIANAS COM COR
A GRANDE TENDÊNCIA DE COLORAÇÃO PARA 2014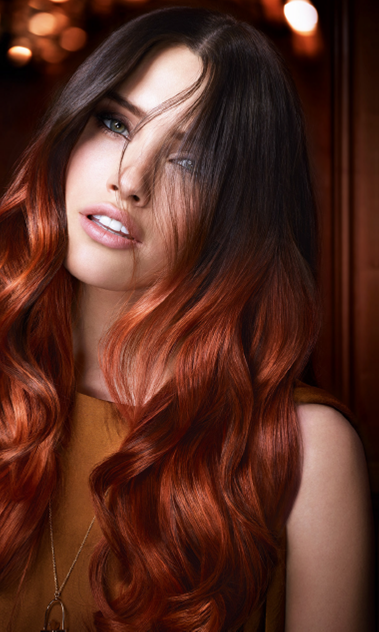 L'Oréal Paris apresenta as novas Madeixas Californianas com Cor, o mesmo efeito dégradé das madeixas californianas mas agora com uma cor intensa, cheia de reflexos, para aplicar em casa.

A tendência surgiu nos desfiles das grandes marcas de moda in­ternacionais e foi imediatamente adoptada por famosas e estrelas de cinema, mas também por todas as "it" girls que ditam a moda nas ruas de Nova Iorque, Londres, Paris, Milão ou São Paulo.

E agora passa a estar ao alcance das mulheres portuguesas, em casa, graças ao kit L'Oréal Paris Madeixas Californianas com Cor.

Disponível em 2 tons tendência: ACOBREADO OU VERMELHO.

O novo estilo boémio-chique vai influenciar as mulheres, que irão à procura de cores ultra GLAMOROSAS dentro do mesmo espírito.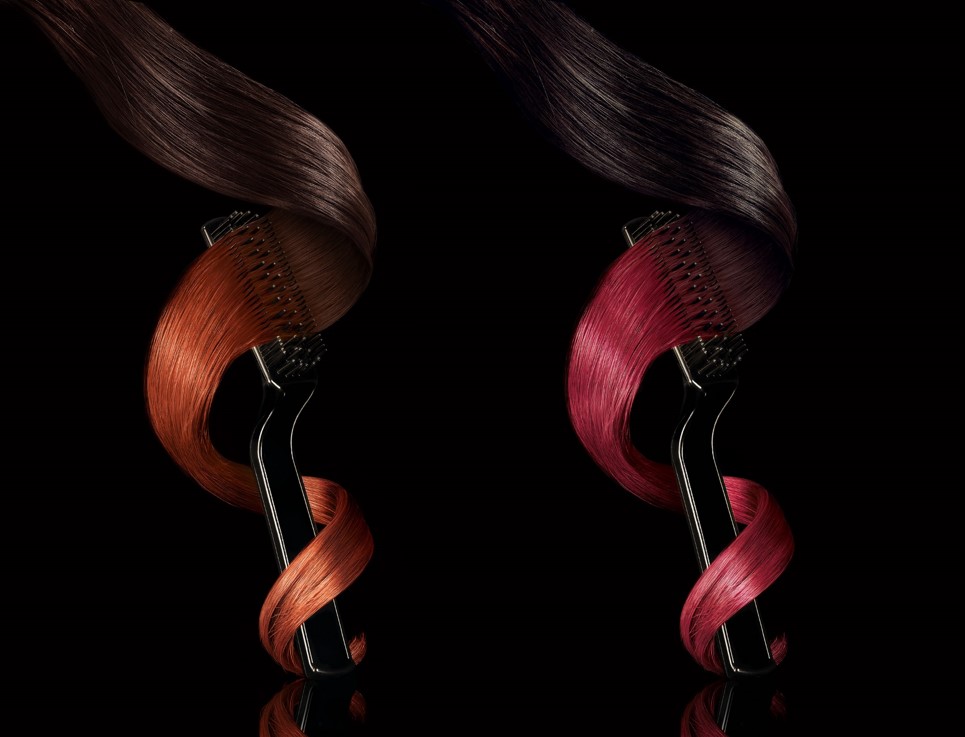 Sofisticada e livre, a mulher que escolhe estes tons boémios atreve-se a usar uma cor que é mais profunda do que um castanho, menos excêntrica do que um vermelho e mais sexy do que um louro.

Vai ser uma referência de glamour da estação. Seja através de reflexos acobreados subtis ou de reflexos vermelhos mais ousados, aplicados em dégradé apenas nas pontas para dar carácter e personalidade a um cabelo castanho monótono, a versão 2014 do estilo boémio-chique é incontestavelmente moderna e glamourosa.


---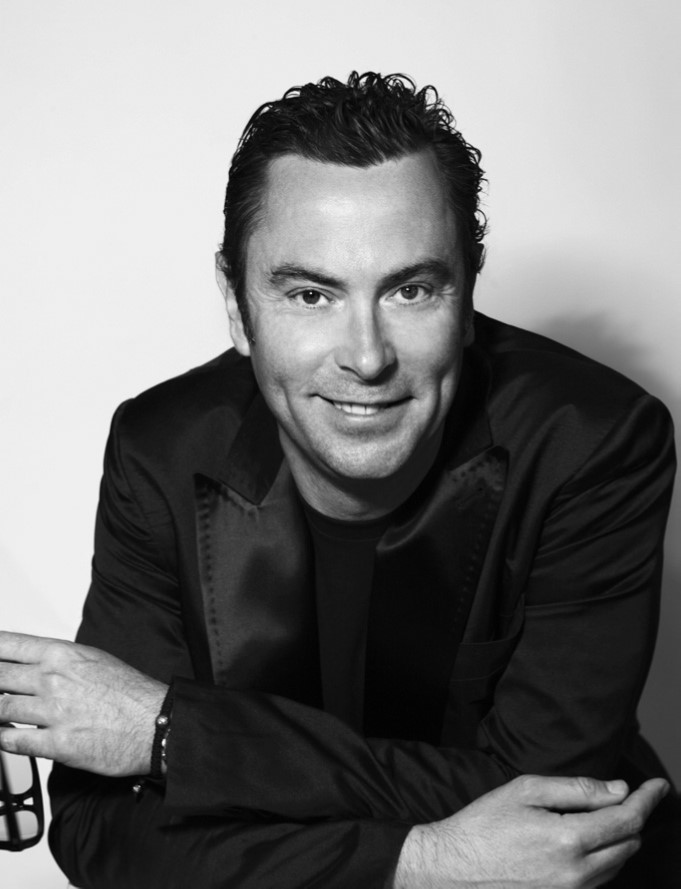 AS DICAS DOS PROFISSIONAIS

As madeixas californianas com cor são a melhor ferramenta para obter um efeito californianas único e original. Divirta-se e brinque com elas! São completamente à prova de erros e, como não se aplicam nas raízes, não necessitam de ser retocadas!

Num cabelo fino, o efeito de californianas com cor é perfeito para dar uma impressão de volume. O vermelho é perfeito para uma base em tons escuros e o acobreado é ideal para bases do castanho ao castanho claro.

CHRISTOPHE ROBIN

---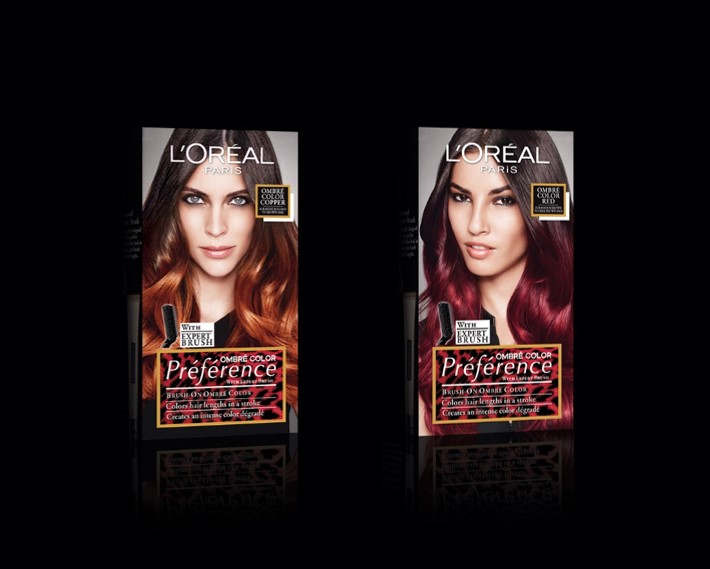 FUNCIONAMENTO DA CAMPANHA

O que receberam as youzzers™:
» 1 carta de boas-vindas;
» 1 unidade de coloração Madeixas Californianas com Cor da L'Oréal Paris ACOBREADAS ou VERMELHAS, para experimentação;
» 10 vales de desconto no valor de 2€ para partilharem a experiência com as suas amigas, familiares e conhecidas;
» 1 guia global de campanha (Download aqui) , com informações do produto, campanha, o que fazer e como espalhar a palavra (recomendações, sugestões e dicas de partilha de opinião).


---
Passatempo 'O meu estilo Boémio-Chique':

Premiámos as youzzers™ cujas fotografias Madeixas Californianas com Cor da L'Oréal Paris foram consideradas as mais criativas. Aproveitaram esta experiência para tirar as melhores fotografas e carregá-las na Galeria da Campanha. Partilharam também esta oportunidade com os seus amigos e familiares, dando-lhes a conhecer este produto inovador.
Depois de fazerem o upload das fotografias e, no final da campanha, um júri L'Oréal Paris premiaram as 3 fotografias mais divertidas de entre as 10 mais votadas, com um conjunto de ofertas da marca.


PARABÉNS às Vencedoras do Passatempo 'O meu estilo Boémio-Chique': Marina Nascimento, Joana Filipa Ferreira e Inês Matos. Acabam de ganhar um kit composto por um Shampoo, um Creme hidratante e uma Coloração.
---

» Mantém-te alerta aos questionários de qualificação e podes estar entre os selecionados para as próximas campanhas.
» Para qualquer questão contacta-nos para o seguinte e-mail: membros.portugal@youzz.net
Change location
Select your country from the list bellow
and you'll be redirected to the matching youzz page.